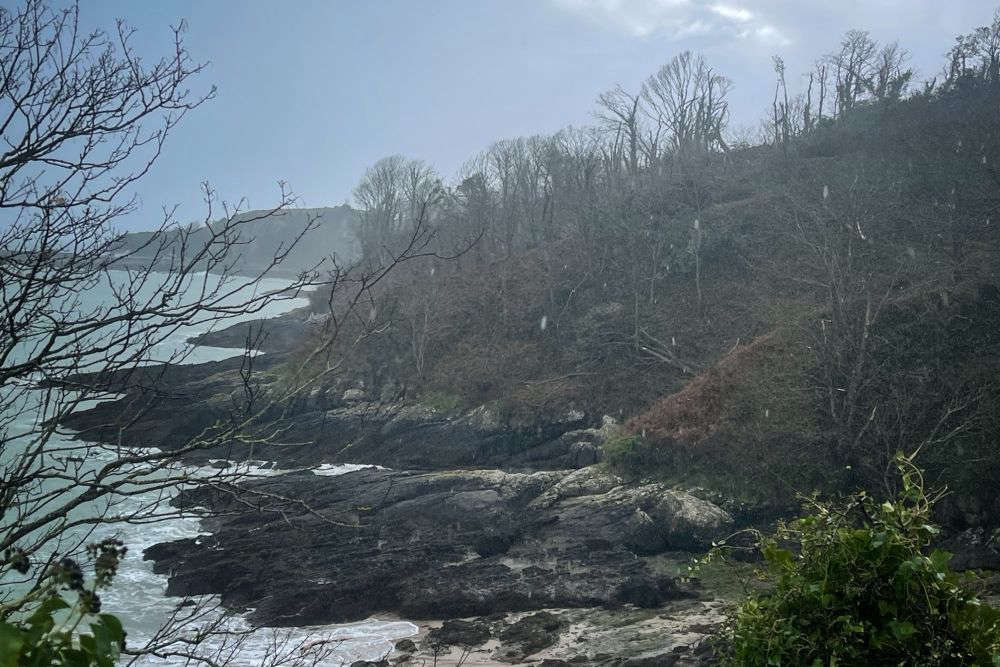 The Environment Minister says there needs to be a plan for how Jersey recovers from the 'incredible loss' of trees across the island.
The total number of trees uprooted by Storm Ciaran isn't known, but it is expected to take weeks to clear them all.
In a social media post. Deputy Jonathan Renouf says attention must turn to how to restore the island's landscape.
"We do want to think, not just about how many trees we plant, but what kind of trees we plant, and what kind of wooded landscapes we would like to see in the future."
Future generations will look back and think, that although this was a devastating loss, that we responded well, and that we went about restoring the island's landscape in a thoughtful and creative way."
We're into the recovery phase from Storm Ciaran now & people are asking me about how we might respond to the massive loss of trees. It's still a bit early, but we can start to think about the issues. There will be many ideas & govt will have a part to play. Some thoughts... pic.twitter.com/Coc8g4OKHg

— Jonathan Renouf (@JonathanRenouf) November 6, 2023
Large swathes of woodland came down in last week's 100 miles an hour and accompanying tornado that ripped through an eight kilometre stretch of the eastern parishes.
The woodland at Mount Bingham, near Fort Regent, Jersey, has been decimated by #StormCiaran. So very sad to see. Barely an undamaged tree left standing. pic.twitter.com/4xprJIsbLX

— Consumer Carl (@CarlWalker7) November 3, 2023
Tree-lined lanes, parks, the zoo, Samares Manor botanical gardens and private gardens have also been changed forever.
At the arboretum at Val de la Mare Reservoir, Jersey Trees for Life says many rare species have been lost.
Alex Morel told Channel 103 it took four and half hours to walk around the site in St Peter to survey the damage.
"It will only be when we start removing the trees that we can remove the tags and start seeing which is which.
There are trees on top of trees.
We've lost some of our big eucalyptus - one we'd nicknamed Big Betha - that one is down. We've lost our champion Hawthorne, we've lost the tops of our coastal Redwood, which is particularly sad."
We have ten collections, and it is important we re-stock those. We get new eucalyptus in for the Australasia section. We're going to be introducing Red Maple into the North American collection. We will have to put in new oaks, pines and conifers.
There is going to be a period of planting this winter, next winter, and probably the winter after."
"The scale of devastation is far beyond what we expected" @Jerseytrees comment on seeing what's left of the Val de la Mare arboretum after #StormCiaran. So upsetting after all the charity's work since we committed to funding their maintenance programme. Rare species gone. pic.twitter.com/81bo9sKLAO

— Jersey Water (@JerseyWater) November 4, 2023