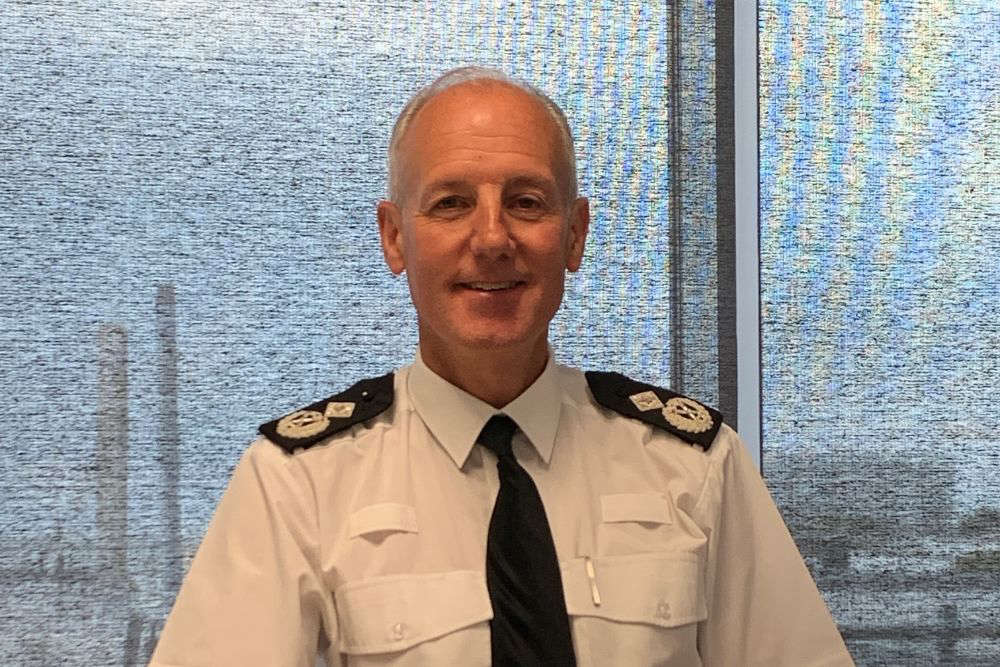 Deputy Police Chief Officer Stewart Gull retires today (2 September)
He has been with the force for 11 years and in policing for 43 years.
DCO Gull started out as a cadet at the age of 16 and rose up the ranks.
He joined SoJP in 2011, coming to the island from Suffolk Constabulary where he was Detective Chief Superintendent and Head of Crime Services for both Suffolk and Norfolk.
He was the officer who led the team that caught the 'Suffolk Strangler' Steve Wright - who murdered five women in 2006.
Within weeks of arriving in the island, he led the Jersey Police response to the tragic murders of three adults and three children at Victoria Crescent.
Stewart was recognised in 2009 in the Queen's birthday honours and awarded with a Queens Police Medal (QPM) for Services to Policing.
In 2012 he gave evidence to the Leveson inquiry, an inquiry into the practices and ethics of the media, where he told the inquiry about repeat warnings he had given to the press about responsible reporting.
In October 2021 he was appointed Acting Deputy Police Chief.
DCO Gull says working in the island has been an honour and privilege:
"Policing was my first job and I have been lucky enough to work in many fulfilling policing roles. Jersey was and has been a most unexpected honour and privilege. Working as part of the leadership team during the last 11 years, working with many good partners, helping it grow and develop has been a real pleasure. My thanks go to everyone at States of Jersey Police and those key partners - thank you for everything each of you do, every day in serving this amazing diverse island community."
Police Chief Robin Smith has paid tribute:
"It's been an honour to have served with Stewart and to have him as a member of my Senior Leadership Team. I'm incredibly grateful for his support and insight over the last couple of years. His legacy especially in SoJP is there for all to see and he leaves us stronger and better. Over 43 years dedicated public service is a remarkable achievement and is testament to his commitment to public safety."
His replacement - Scott Hall - will take office next month. He joins from Northumbria Police.