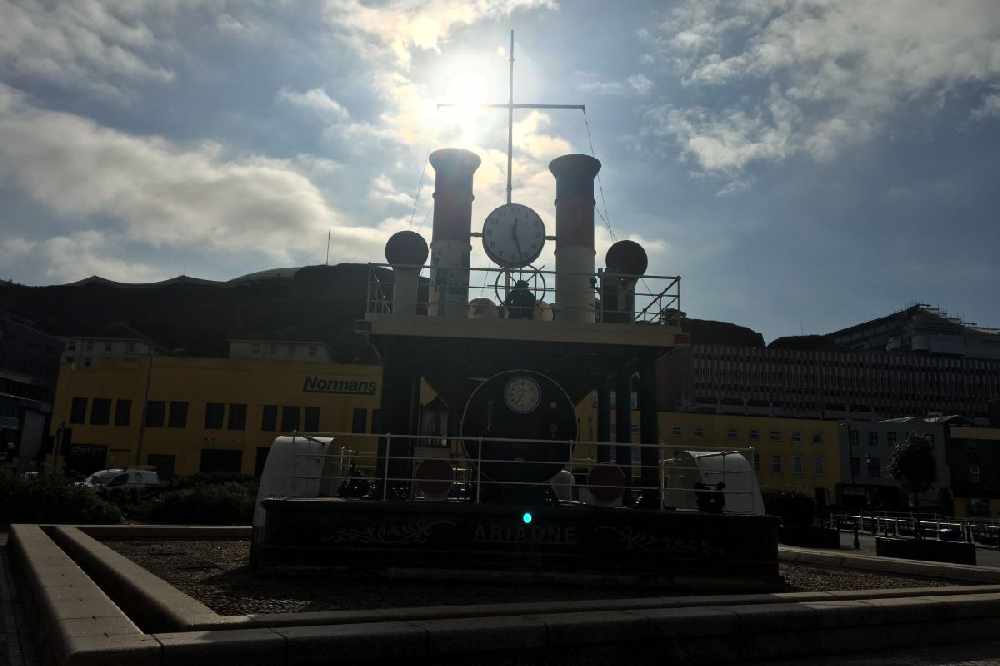 The Steam Clock has been fixed!
The contentious landmark hasn't been working for several years, with one clock face stuck on 9:19 and the other frozen at 12:27.
Last week Deputy Montfort Tadier lodged a proposition asking States Members to agree it be repaired by the end of this year.
Ports of Jersey - which is responsible for Ariadne's upkeep - says it planned to do that earlier in the year, but priorities had to change because of the coronavirus pandemic.
In the meantime, Ports says it has been talking to specialist UK-based clock repairers, Smiths of Derby, about how to get it telling the right time again.
Work was successfully completed on Monday 14 September.
"This has been a real team effort from our engineering colleagues over recent weeks in achieving what was a complicated and specialist piece of engineering, something that we wouldn't usually undertake.
I'd therefore like to express my thanks and gratitude to them along with the team at Smiths, who have worked closely with us and guided us through the process in fixing the inverters, allowing the clock to finally display the correct time." - Steve Tanner, Ports of Jersey Capital Projects Director.
Ports says although the clock is currently working, it will be monitored closely over the coming weeks because more work might be needed.
Deputy Tadier, who is the Assistant Minister responsible for arts and culture, welcomed the news whilst taking a dig at the government.
"Breaking news!! The Steam Clock seems to have been fixed - the time at least is correct on both sides.
"If only our Government system was as easy to mend."