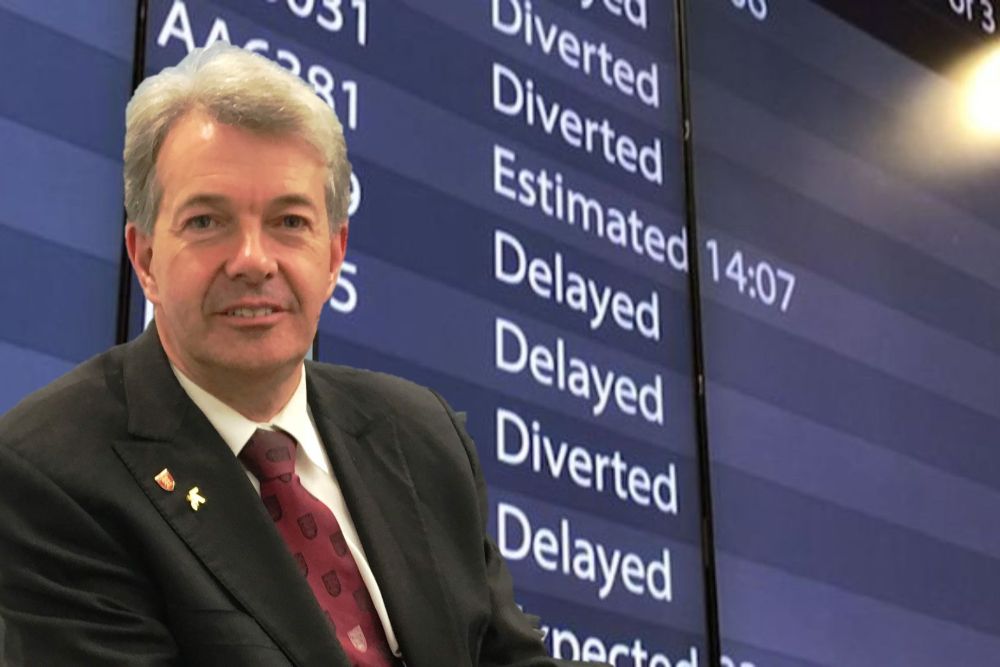 There was a delayed start to today's States sitting after a vote was called over how to record the Chief Minister's absence.
Senator John Le Fondré hasn't returned to the island after his half-term holiday because fog disrupted flights on Sunday.
The States Assembly was told he couldn't get another available flight until tomorrow.
Deputy Kevin Lewis told the Assembly that the Chief Minister is working from the Government of Jersey's London Office and attended a Council of Ministers meeting via conference call on Monday.
But Deputy Mary Le Hegarat questioned whether the Senator should be excused or marked as absent without good reason.
States Members spent six minutes debated how to record the absence.
"Through no fault of his own, his flight could not get in. Through no fault of his own, he could not get a replacement flight until tomorrow. Whatever the reason for him being away in the first place, it would be unreasonable for him to be marked default when he had no control of these circumstances whatsoever." -Constable Len Norman.
Deputy Mike Higgins called it 'petty' and asked for the Assembly to 'be more generous'.
Deputy Rob Ward said recognition of the difficulties getting back to the island should be extended to all public servants:
"If we are going to do this for our Chief Minister, let's look across all our public services and be equally as accepting of the difficulties people face."
Three members - Constable Sadie Le Sueur-Rennard and Deputies Mary Le Hegarat and Steve Ahier - voted against excusing the Chief Minister - saying he should be marked 'en défaut'.
The Chief Minister had been due to face questions without notice at today's sitting.