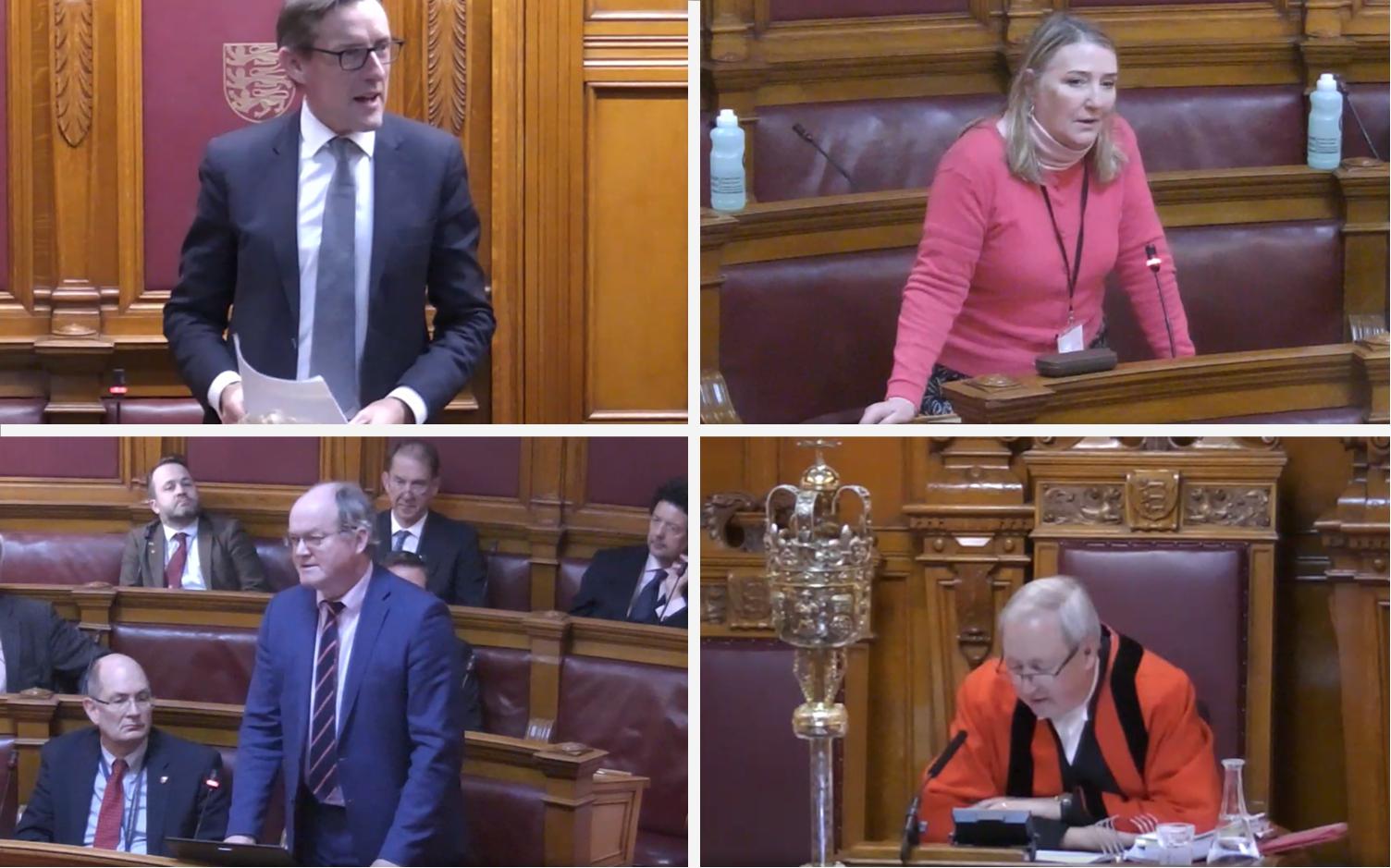 Jersey's longest-serving politicians have marked the final States sitting of the year by reading their Christmas messages.
Politicians have started their Christmas holidays following the last sitting of the year where they agreed the Budget, and government's top priorities.
The final session traditionally ends with the longest-serving politicians giving festive greetings.
External Relations Minister, Senator Ian Gorst, said the year ahead will be an unpredictable one:
"2019 will bring change and uncertainty. We are truly living through historic days and historic times. Which of us knows actually what the Brexit decision will result in over the next 12 months."
Constable Simon Crowcroft spoke of the diverse political make-up of the Council of Ministers under Chief Minister John Le Fondré:
"Our new 'inclusive' Council of Ministers has seen not only three members of the Reform party brought on board, but it's also been seasoned with the addition of a pair of Constables serving as Assistant Chief Ministers. We can imagine them sitting on either side of the Chief Minister, in order to keep a hand on the tiller of the ship of state, just as the Procureurs du Bien Public do in the parish system."
Deputy Judy Martin paid tribute to the greater number of female politicians following May's general election:
"I'd be remiss if I didn't say Deputies Doublet and Perchard are very impassioned on getting more diversity, and absolutely more women in the States. But also, I would say the women we have - it's about quality!"
Each of the speakers' thoughts also turned to the late Deputy Richard Rondel, who died last month after a three-year battle with Cancer. They spoke of his popularity in the States and passed on messages of condolence to his family.
Before the recess, The Bailiff, Sir William Bailhache, left States Members with something to think about. He spoke of the timing of this year's election leaving some members of the public thinking not much has been done since, as well as bringing up potential changes to election laws that would allow them to take place sooner than the current four-year fixed-term.
The States return on Tuesday 15 January 2019.