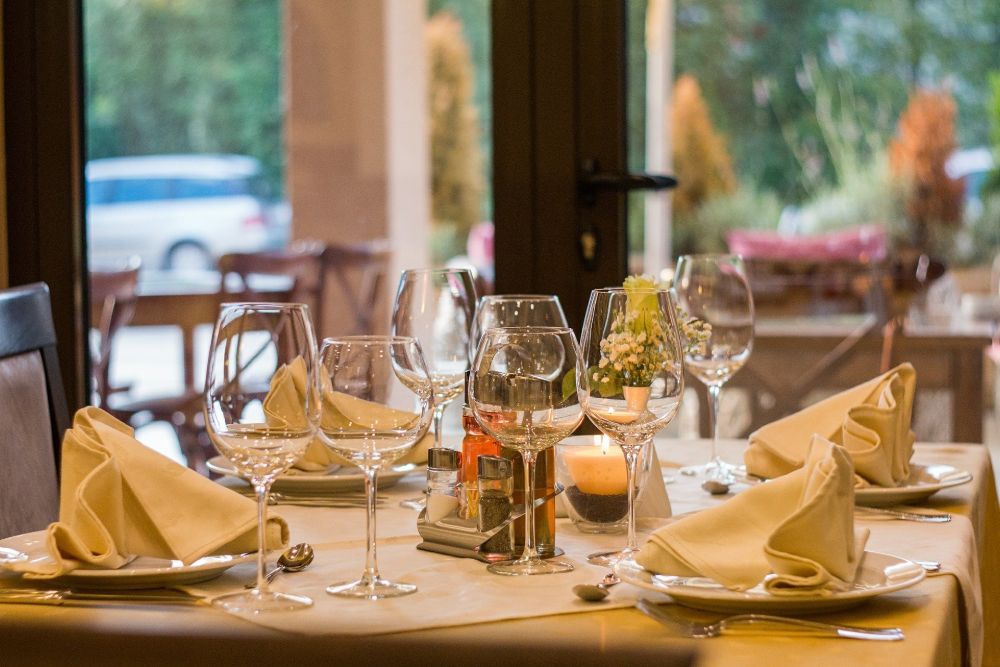 Staffing levels within Jersey's hospitality industry has been described as 'at crisis point' and 'the worst its ever been'.
Some pubs and restaurants have been, and still are, being forced to only open on certain days and/or times as a result.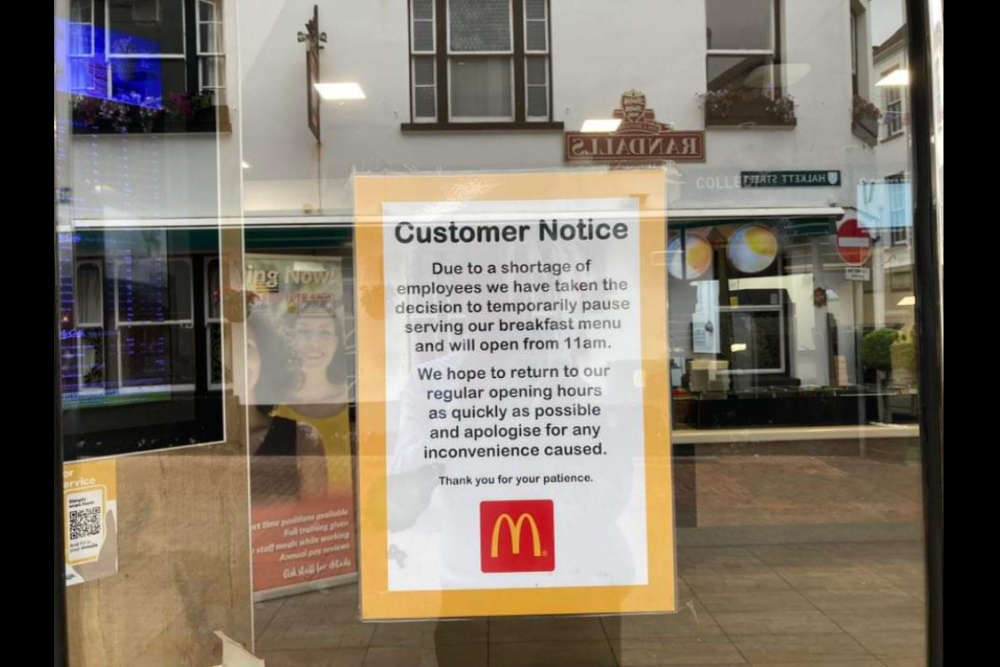 A sign on the front door of McDonalds last month.
Covid-19 restrictions that have hampered the industry for the last 18 months have now been lifted, but many businesses say they don't have the staff to cope with the demand.
Grace Kirby, the Chief Operating Officer of Samphire Jersey, says the situation is really dire.
"We are constantly recruiting for staff and we are at the point now where we're not even getting applications, which is making it quite difficult to retain the staff that we have.
"The staff that we do have are absolutely wonderful, but they're having to work extra hours just to fill the roles that we're recruiting for."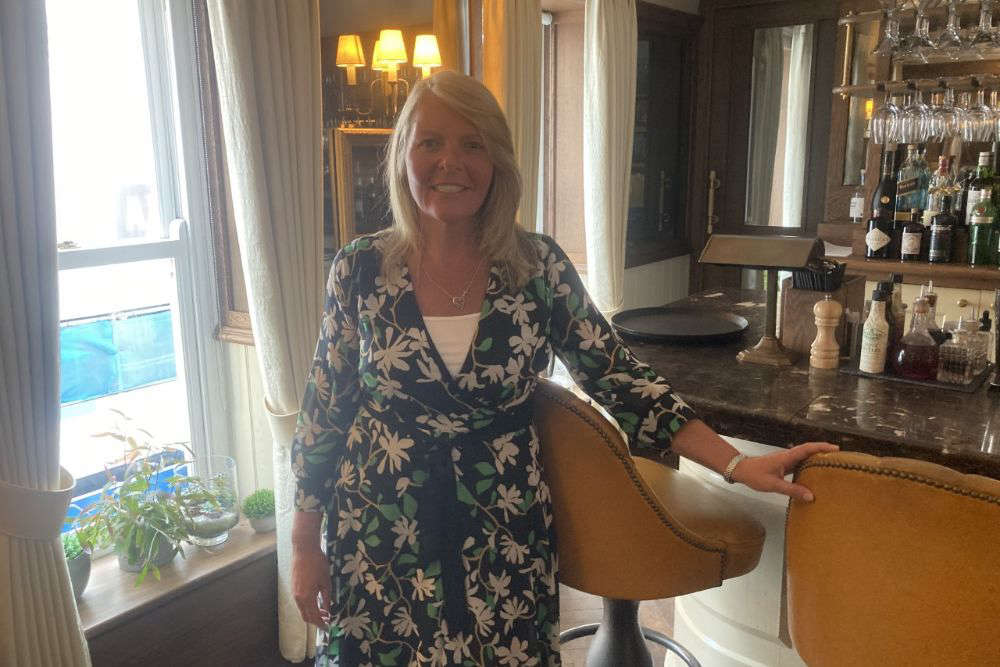 "Since we've gone through Brexit and the introduction of the EU settlement status, Jersey is not as appealing as it used to be. I think we're all aware that for decades, most of the people who work in hospitality have come from Europe. That is not now a viable option.
"Besides the fact that they need to apply for a visa to come here to work, when they actually get here, the cost of living is so high that they are just working to live and that is not an attractive option for anybody to do.
"We've been lucky enough to have university students who have been back for the summer who have been helping out. They're about to return, so we're about to have even larger staff shortages.
"We've also got some staff who are missing home, who now want to leave the island. We've got staff who want to take holidays to see their family that they haven't seen for 18 months."
Deputy Chief Minister Senator Lyndon Farnham signed an order last month to allow employers to hire a registered or licenced worker part-time, even if that worker's primary job is somewhere else.
That order expires at the end of October 2021.
Mrs Kirby is hoping that other sectors will help hospitality with staffing numbers and that people with experience will consider coming back to assist in these trying times.
"I understand that some companies have clauses in their contracts where they're not allowed to work for other businesses. If they would maybe reconsider that and allow it in the short-term.
"It wouldn't interfere with their day-to-day job, this is just to get us through this very difficult time as we're approaching Christmas as well, so we're going to need even more staff."
She adds that the issue also needs a long-term focus, starting at 'grassroots level'.
"The schools, colleges, we need to encourage the young local residents coming through that hospitality is a viable sector.
"There are many different positions, it's not just about cooking food and serving food.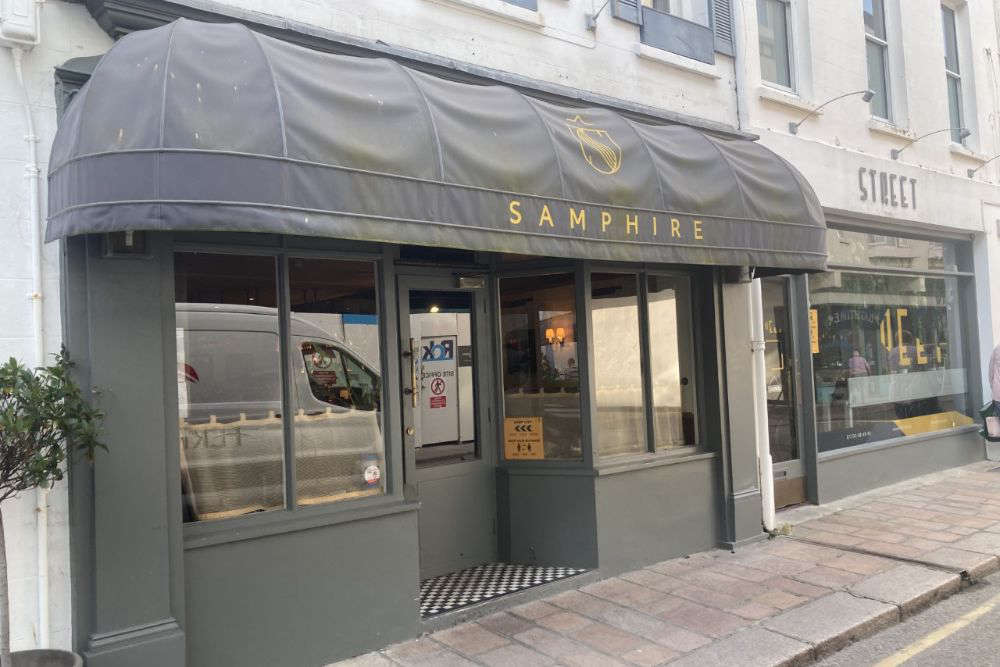 "It's also a very fulfilling role. You're providing a service and to make people happy is what we're here to do. Without having the people to fulfil that, we're not going to be able to make people happy for much longer."
The Managing Director of Randalls has warned that staffing levels within hospitality are at 'a critical point', describes it as 'almost a perfect storm', and warns that talks about the future of some venues may have to take place if this continues for too much longer.
"This is an opportunity where we should be throwing our doors open and making up for the poor 18 months we've had, but sadly we're in a position now where we can't do that.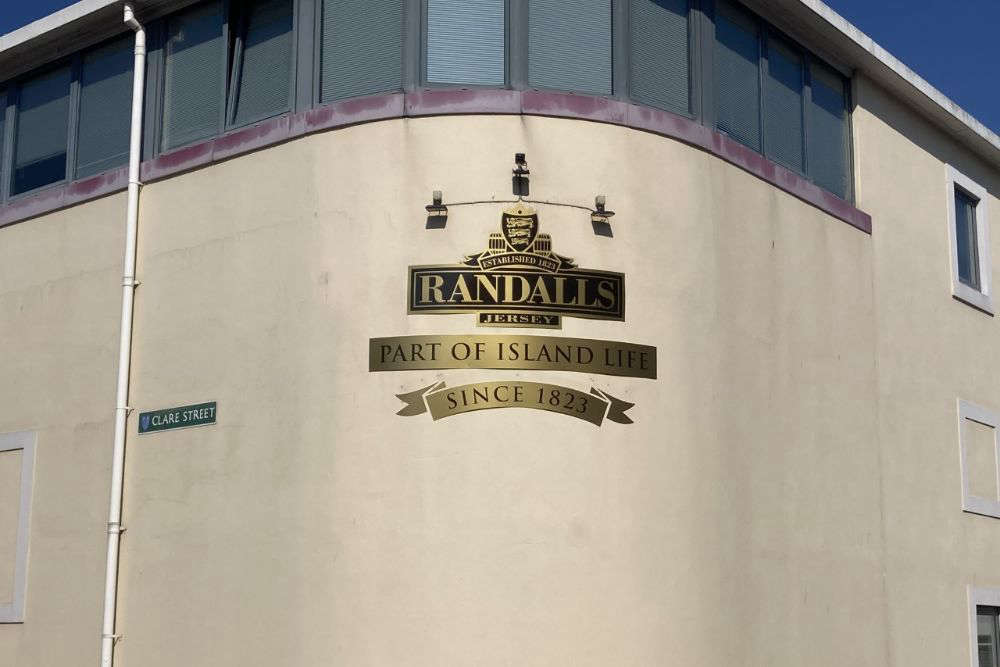 "Customer service will be impacted significantly if all of a sudden we're having to deal with 200 people, that ordinarily we could only deal with 150 people, so we're going to leave 50 people extremely annoyed which we'd rather not do, so we're trying to manage at the moment."
Gavin Reid says he's concerned that 'quite a few' businesses will be forced to close because of these issues.
He's called for a 'common-sense and joined-up thinking approach'.
"The sad matter is the fact that it probably will take quite a few operations to fail before potentially somebody in the government is actually going to realise we have a major problem here at the moment and we need to address it now.
"We need to be proactive, rather than being reactive.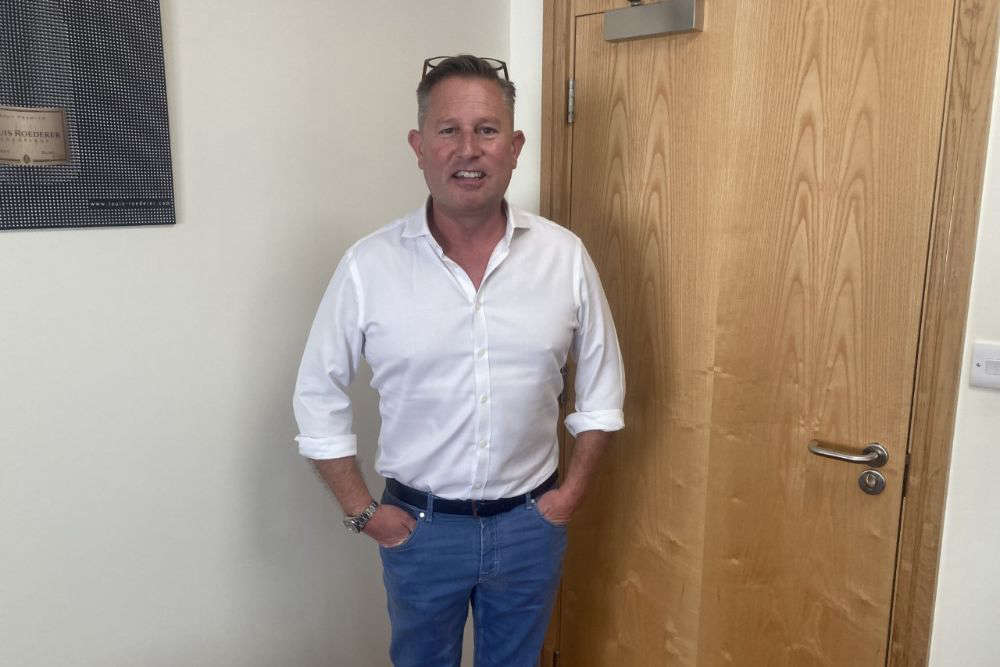 "I've got senior staff working behind the bar at the moment, purely to allow us to operate and keep pubs open.
"We've been in a position where we've already had to close one pub for a week because of staffing issues.
"We're now back open, but if it carries on similar to how it is at the moment, we're going to have to review our estate."