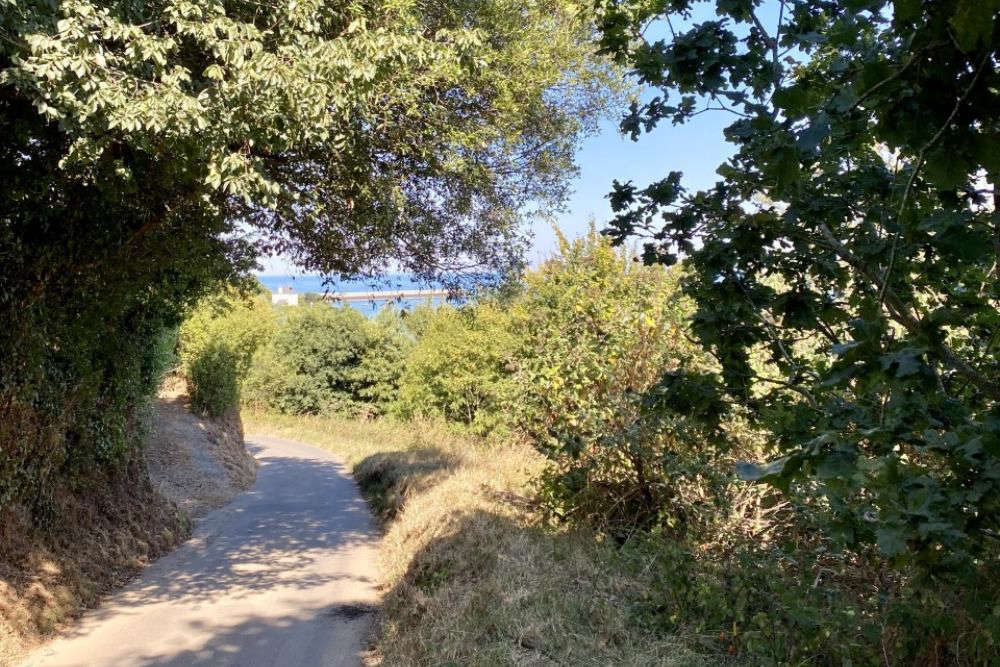 'If you walk no other lane in the island, walk this one.'
Les Charrieres in St Martin has taken top spot in the Société Jersiaise 'Scenic Lanes' competition, with judges unanimously agreeing it should win.
The lane scored highest on every level of the competition, including the state of the branchage, as well as the mixture of trees, hedges, wildlife and wildflowers.
Nicolette Westwood was part of the team who judged all the lanes that entered.
"We just started turning corners and seeing a view across fields and down into the valley and across the bay - it was outstandingly beautiful."
The judges commented on the impact of the record-breaking dry weather on the lanes landscape, with parched grass and a lack of visible wildlife as creatures sheltered from the heat.
The competition is held annually.
"It's important from an environmental point of view and to point out the parishes that are looking after their parishes really well."
St Martin will receive a pottery plaque to commemorate the win, and a stake from the Environment Department will be put up in the lane.