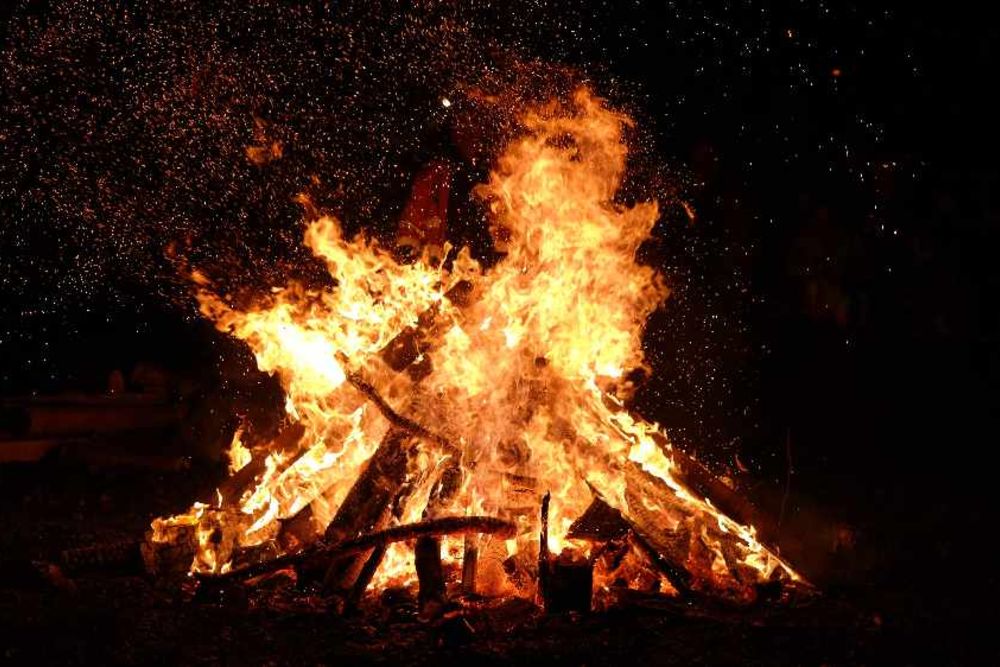 The St Martin's bonfire has been cancelled and won't happen this year.
It had been postponed twice already, but organisers say the fields used for parking are waterlogged.
It was due to happen on 4 November, and was pushed back to 11 November because of bad weather and the aftermath of Storm Ciaran.
There was the possibility of it going ahead this Saturday (18 Nov) but a committee meeting on Tuesday night decided there was no option but to cancel.
"As most people are aware one of the major considerations when holding an event is enabling people to arrive and leave safely.
Although so many people have attempted to clear roads of fallen trees, branches and masonry from the roads around the Island following Storm Ciaran the car parking facilities for the bonfire event are in the fields surrounding St Martin's Village Green. These fields are waterlogged due to the continued heavy rainfall and further rain forecast leading up to the planned event."
The committee says it'll lose £2,500 by not holding it, and the Jersey Child Care Trust will miss out on the proceeds.
President Lester Richardson says it is a blow for everyone involved:
"This is frustrating for us all as many people have spent time and effort to organise this event, most disappointing is that we will not be raising any money for our chosen charity this year. "The Jersey Child Care Trust" although we shall be taking their disappointment into consideration when planning our 2024 charity fundraising events".
Anyone wanting to donate towards the costs should email [email protected].