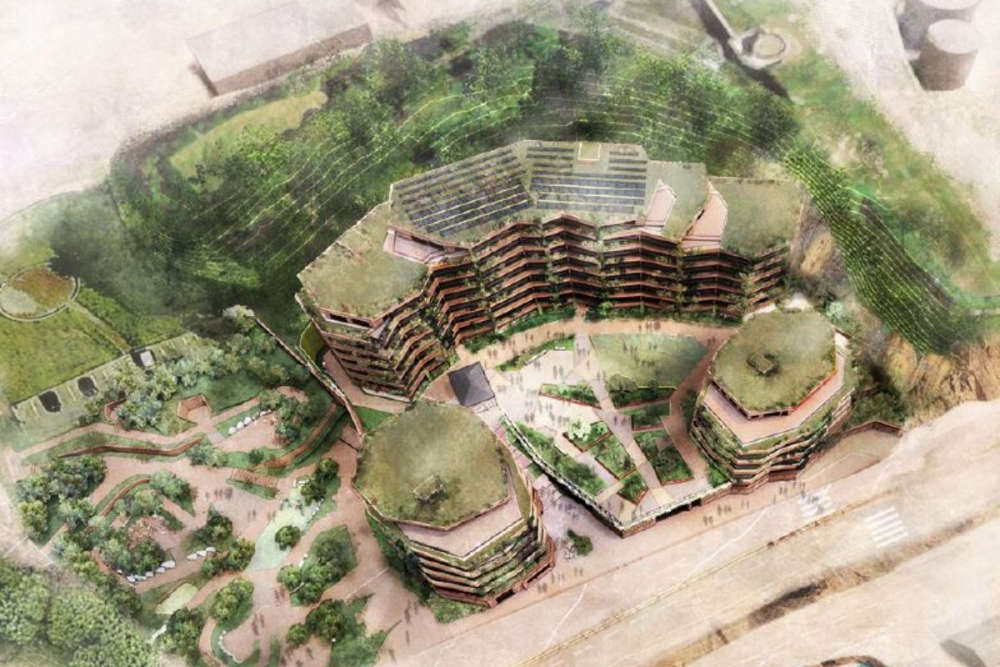 The redevelopment of the former Government of Jersey's offices will be scaled back to better fit in with the surrounding landscape.
The South Hill redevelopment plans for the former government building are being changed after being rejected in May.
Jersey's Planning Committee decided against the proposal due to concerns over the scale of the development.
This time around, THE Jersey Development Company (JDC) has suggested a downsized version of their vision, to fit St Helier's landscape.
The tallest section of the building will reduce from eight storeys to six, and in another area from six to five, this means a reduction from 153 homes to 145 instead.
Plans to turn the existing listed building on the site into a gym and wellness centre remain in place.
Feedback from a previous consultation has also been followed as improvements will be made to walking and cycling routes to allow accessibility to residents and visitors.
The JDC is inviting islanders to look at the updated proposal at a drop-in event in St Helier's Town Hall on 1 November between 10am and 4pm.