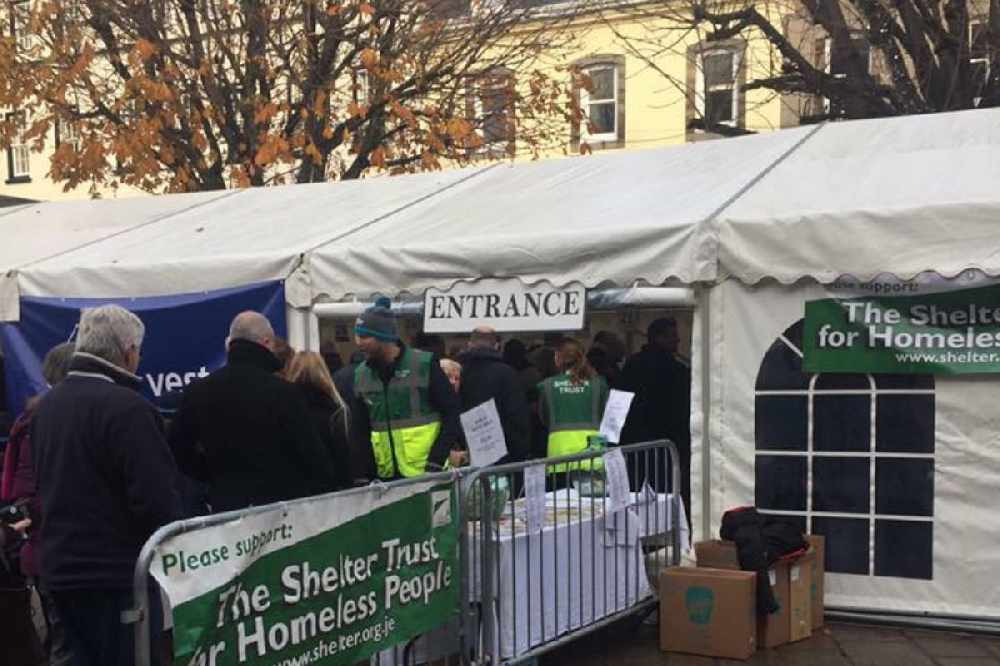 More than 40 different flavours of soup are being served up in The Royal Square at this year's Shelter Trust Soup Kitchen.
The minimum £3 donation goes to help the island's homeless.
Shelter Trust has helped 524 homeless islanders in the first 10 months of this year.
More than £12,000 was raised last year.
This is the 20th year of the fundraiser, and almost £150,000 has collected in total in that time.
Soups have been donated by local hotels, restaurants, businesses and community groups, while French bread is given by island bakeries.
It is expected 4,000 cups of soup will be dished up between 10.30 and 2.30 (or earlier if the pots run dry!)

The 2018 Menu