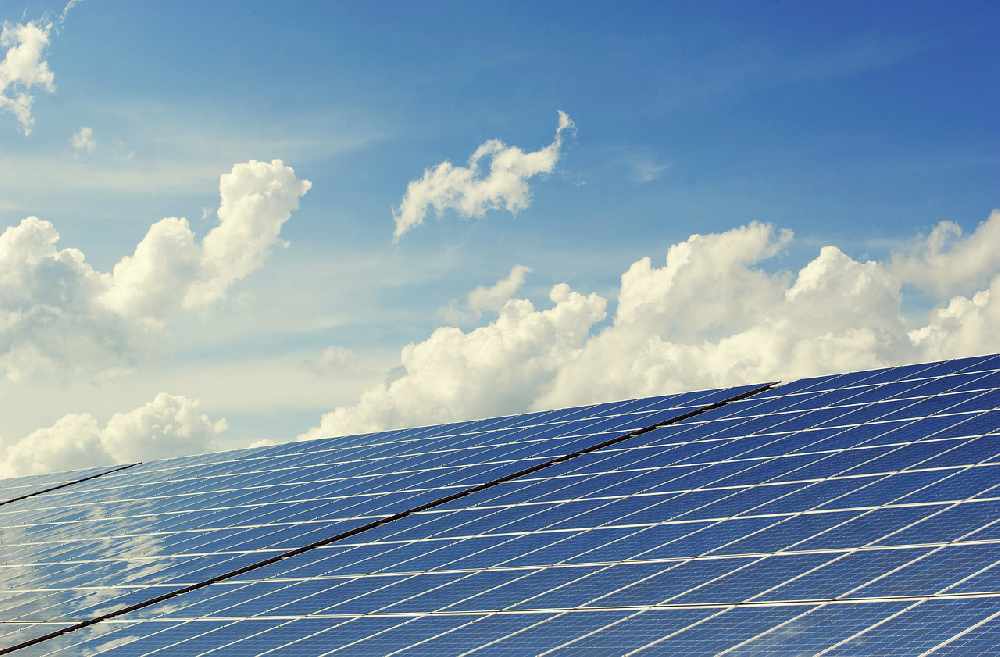 Jersey Electricity has submitted plans to install 170 solar panels to cover 22 car park spaces in the B&Q car park on Queen's Road.
It follows the energy company's announcement last month that it intends to create the island's largest solar farm at its La Collette offices.
The combined projects will power 21 homes, or a Nissan Leaf car for 630,000 miles.
The car port installation will feed directly into the grid, effectively giving all islanders a share in locally generated renewable electricity.
The ports will measure 33m x 5m and 23m x 5m and carry 170 x 128W panels on their roof.
JE, which is working with local supplier SunWorks, hopes to have both arrays built and operational later this year, subject to planning permission.