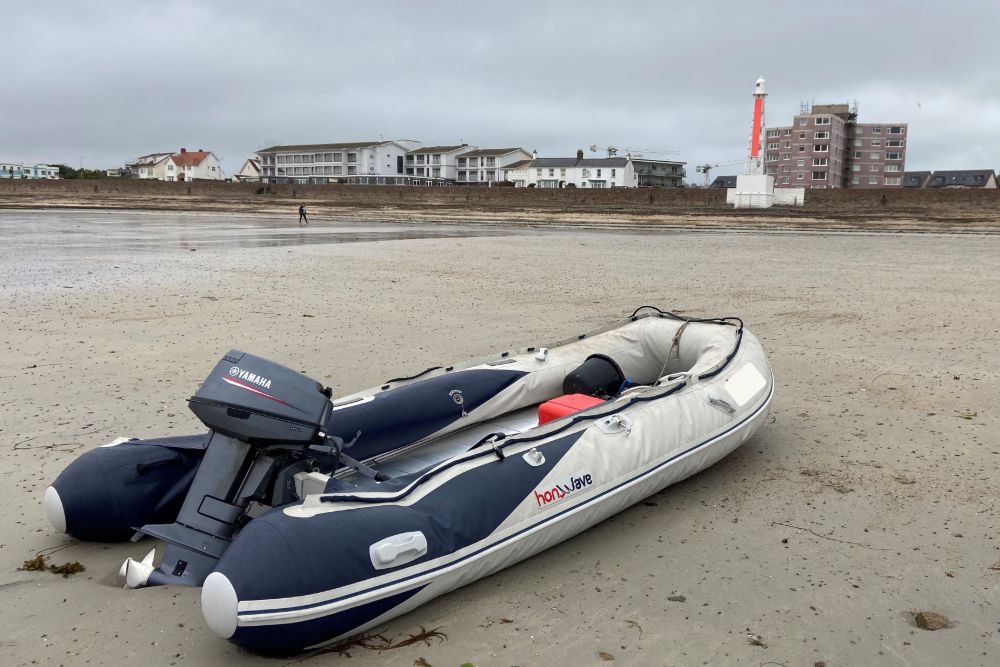 A grey dinghy with an outboard engine was stolen from La Haule Slip in the early hours of Tuesday 14 July and found deflated several hours later at Le Mare in St Clement.
It was taken from the jet-ski concession at around 4am.
The dinghy was on a trailer near the sea wall, which was pushed down to the sea and launched.
Another boat was also climbed on and a red tractor nearby was damaged.
Anyone who saw the vessel being tampered with, launched, or landing on the beach at La Mare is asked to call Jersey Police on 612612 or Crimestoppers anonymously.