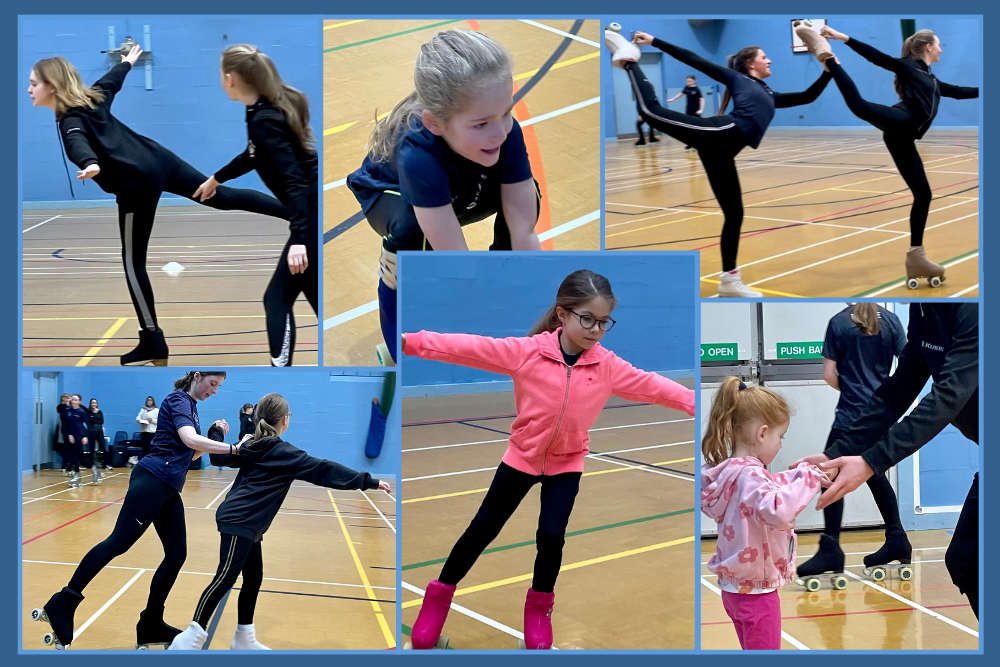 Regent Skating Club has received a further grant from Ports of Jersey to help with the cost of travelling to competitions
The money for the skating club will help 18 of its members attend the Roller-Skating Spring Solo in the UK next Thursday (16 March).
The club has 70 members.
Among them, two have represented Great Britain in European competitions in 2022, and there are several British champions in their categories,
One skater was asked to represent GBn in the skating World Cup, but the event clashed with her A-levels.
Head coach Sasha Baker says their skaters start competing from as young as seven years old, performing dances like the foxtrot, tango or waltz.
"It is beautiful to watch, and making it look graceful is incredibly hard work and builds great fitness, strength, and resilience.
Ports donated £2,000 in 2022, and £2,000 this year -making the total contribution £4,000. Sasha says the donation really benefits the families of the talented young skaters.
"We are passionate as a club about reducing financial barriers to sport, and we all give our time for free.
We are grateful for the donation from Ports of Jersey, which we are using to reduce travel costs for families by funding travel costs for the skating coaches.
Other sponsorship has also allowed us to build up a stock of roller skates for rent. This means families don't have to buy their own skates; one pair can cost more than £500.
Skating is a fantastic sport – like Torvill and Dean on wheels – and we want to make it accessible to all. This donation is helping us do that by keeping travel costs to a minimum."