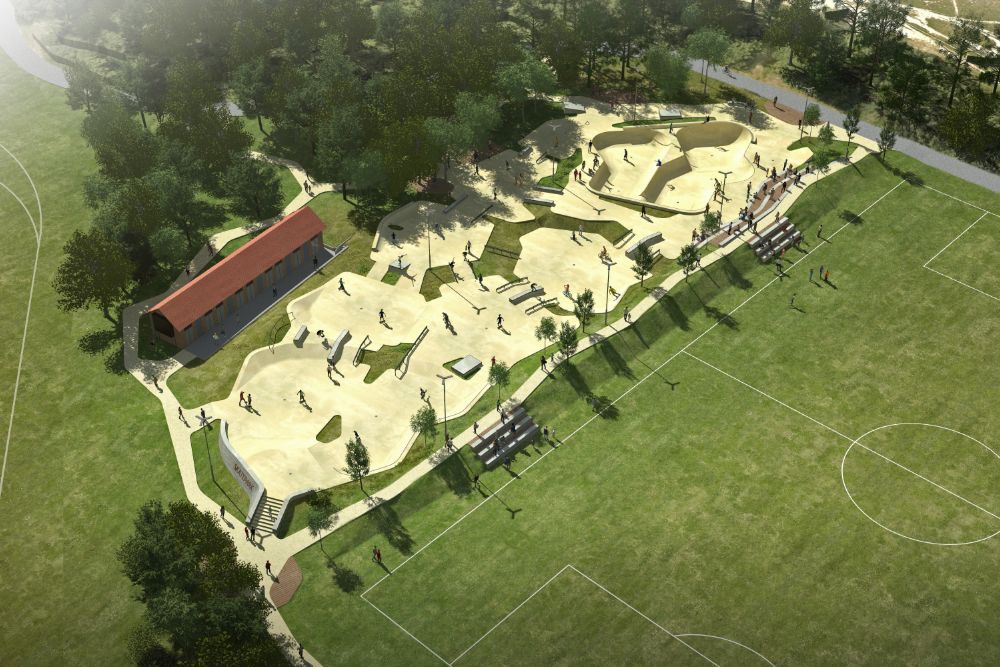 An artist's impression of what the new skate park would look like at the Les Quennevais Sports Centre.
Concerns are growing amongst some members of Jersey's skateboarding community as to why planning applications to build parks at South Hill Gardens and Les Quennevais Sports Centre are still not registered online.
It's been two months since the government announced that the application for Les Quennevais was submitted.
The Planning Department has told Channel 103 that it is still waiting for extra information before the paperwork can be uploaded to the planning register.
It was revealed on Wednesday 17 March that an application had also been submitted for a park at South Hill Gardens.
A government spokesperson has told Channel 103 that South Hill is proving more complex and more work needed to be done before that could be registered online.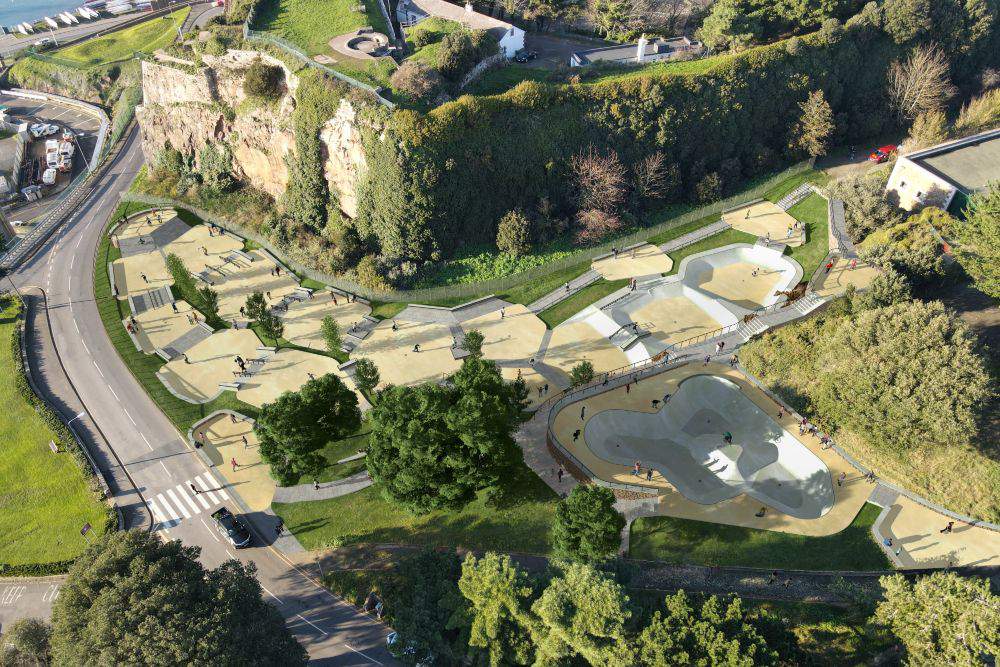 When it was agreed to submit applications for both sites, a target of getting them built by January 2022 was set - as long as planning permission was secured by the end of July 2021.
Anthony Tobin, whose children are keen skaters, says the lack of information in recent weeks is really concerning him.
"My children keep asking me what is happening. They're interested in skateboarding and scootering. Every single week and weekend they're at the skate park in town and in St John and they keep asking me when they're going to get bigger and more facilities.
"If you try looking for anything since the last communication online, there is nothing - hence why I've started to try and dig (for information).
"You've got to query everyone because there is no information out there, apart from the plans are submitted and then you try and get information on it - no-one owns it.
"I work in an industry where we have weekly, monthly, fortnightly updates on projects that we have to deliver. No-one knows what is going on!"
Channel 103 has contacted Assistant Sports Minister Deputy Hugh Raymond. He says he's asked for an update from officers.