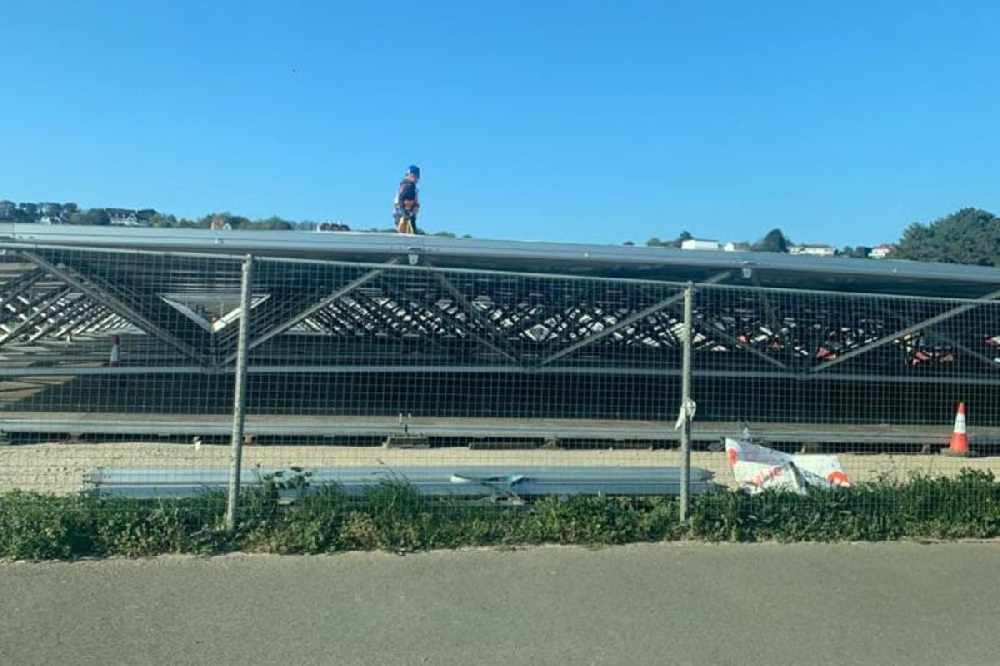 St Lawrence Deputy Kirsten Morel has called on the government to 'give more than just reassuring words' to Millbrook residents who have concerns about the field hospital that's being built near to them.
Residents in the area have been sent a letter with information on the new hospital that's being built in the playing fields.
The Parish Deputies and Constable say after speaking to the Chief Minister and senior government officials, they are reassured that plans are in place to make sure all those nearby are kept regularly informed.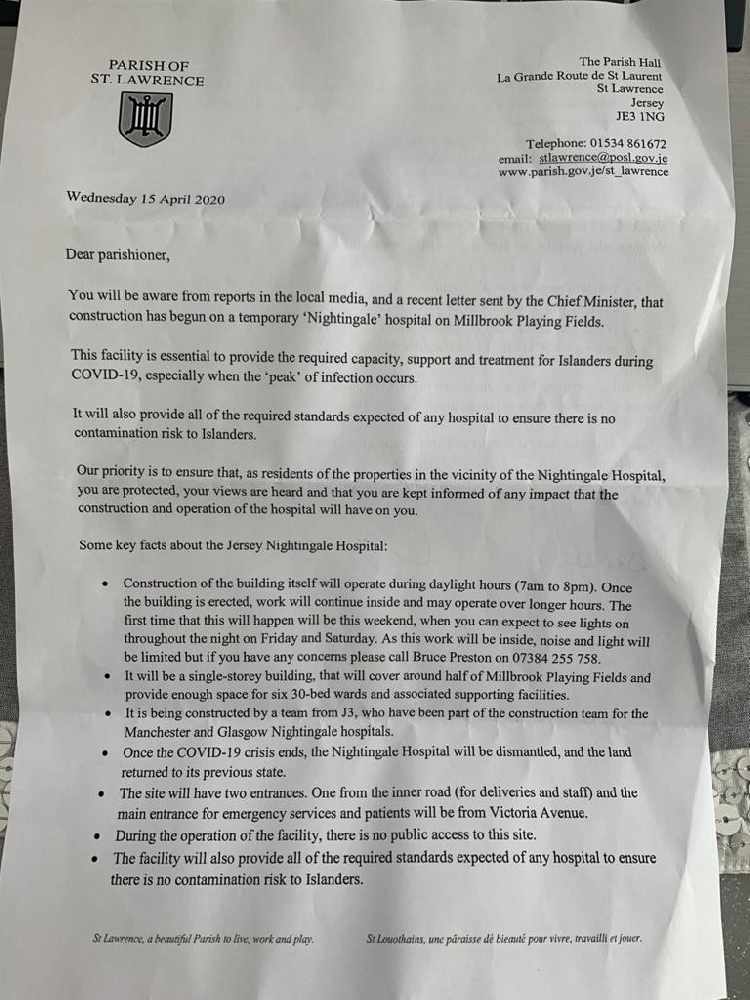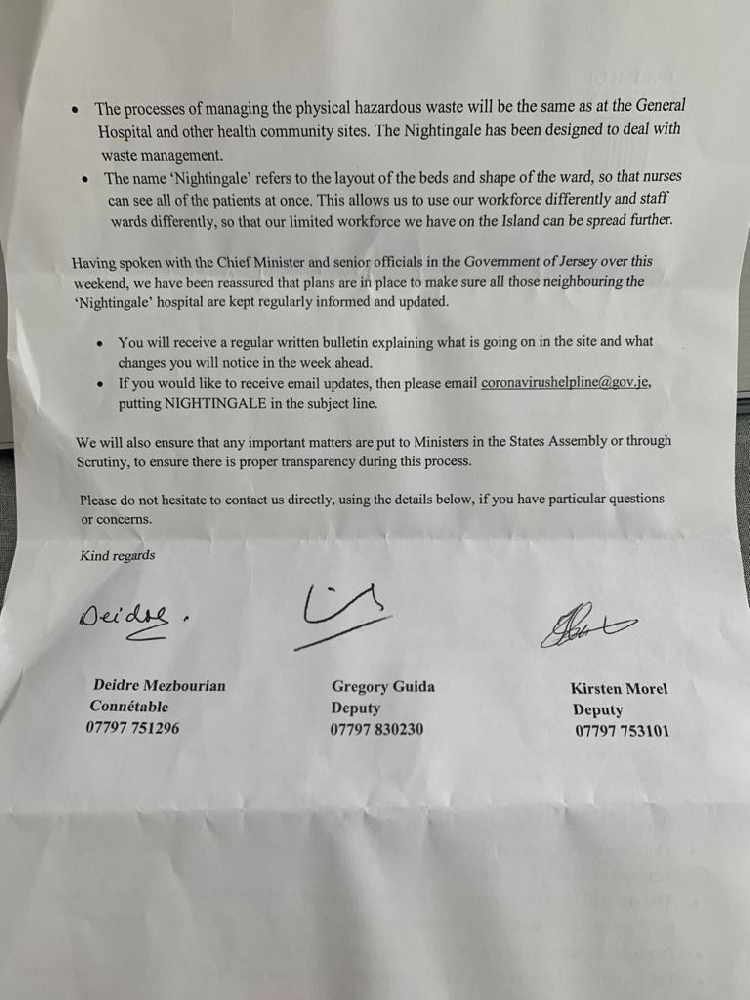 The 180-bed hospital is due to be operational in the first week of May and is costing £14.4million to build.
However there's concern from residents, particularly for their safety.
Deputy Morel says they want the reasons to prove they will be safe.
"If you're worried about your children, no words, just empty promises are going to make you feel that your children are safe.
"You actually want to see the technical documentation which shows the evidence that they are safe.
"There are care homes in the area with elderly residents. It's understandable that people are concerned about them as well so they need more from the government than just simple, reassuring words."
The announcement to say it will be built was made last Thursday, with no pre-warning to most local politicians or residents.
The Chief Minister released a video statement on the building work on Monday evening, which you can watch below:
Deputy Morel says there's no question that the government needs to communicate far more clearly and transparently with the public across the board on coronavirus, including on this hospital.
"The government are assuring us that this temporary hospital is as safe as a permanent hospital and that's good to know.
"I've not seen any evidence of that assertion, I am taking the government at their word on that because they haven't provided us with any documentation or evidence to show it is as safe as a permanent hospital.
"I do believe the government wouldn't lie about that or try to hide that in any way. I'm very proud of the St Lawrence residents because I haven't received any objections from people living in the area. What I have received are requests for reassurance that they will be able to get on with their lives and do that safely."
Channel 103 has been told that the Chief Minister, Health Minister and a clinician will attend a press briefing at 3:30pm tomorrow.