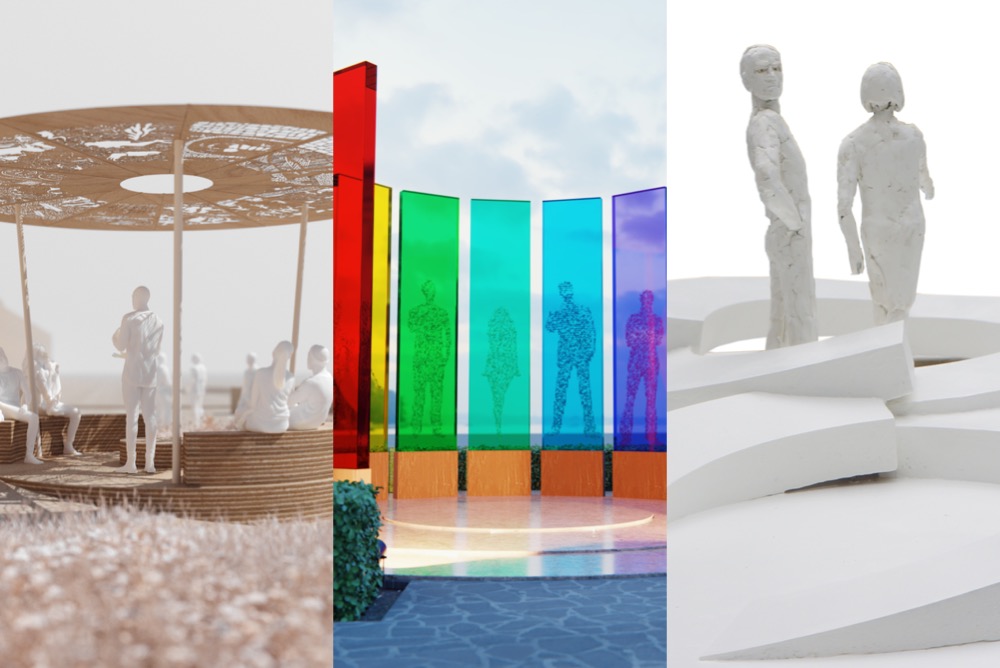 Three designs have been shortlisted for a new memorial at the Weighbridge.
It will be dedicated to children and young people previously failed by the island's care system.
A memorial was recommended by the Citizen's Panel, including abuse survivors, which was formed in the wake of the Independent Jersey Care Inquiry.
Artists were invited to submit designs earlier this year, with one due to be chosen in July - in time for Children's Day.
However, it was delayed by the impact of the coronavirus pandemic.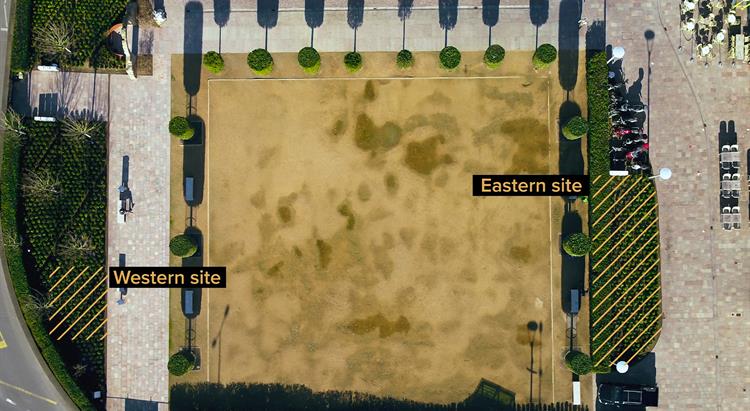 Two potential sites were identified for the memorial at the Weighbridge.
The £200,000 project caused controversy when it was announced in February, with some care survivors saying the money could be better spent supporting young people today.
2,884 people signed a petition calling for the decision to be reversed.
The shortlisted designs have just been unveiled - they are:
---
'The Apology' by sculptor David A Annand:
"David Annand has been a public artist and sculptor since leaving college in the early '70s. Most of his work is commissioned and in the public domain. He has worked throughout the UK and Eire where he has several public artworks. David lives and works in Kilmany in the Scottish county of Fife. Many of David Annand's sculptures have poems commissioned and engraved on them. He is a member of the Royal Society of Sculptors."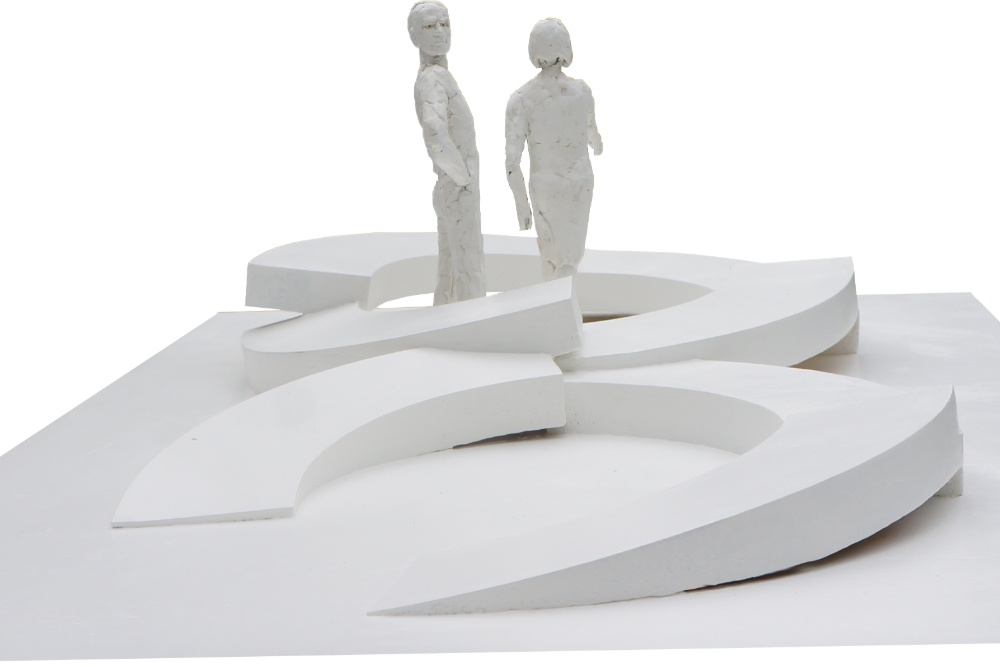 ---
'Untitled' by M+R:
"M+R is a collaboration between artists Neil Musson and Jono Retallick who trained at the Royal College of Art and Winchester School of Art respectively. The duo shares a desire to see artistic stories woven into architecture and public spaces to enhance a sense of community and belonging. Journeys through time, emotion and landscape are central themes behind the artworks while concepts begin with historical and social research to fully understand a site."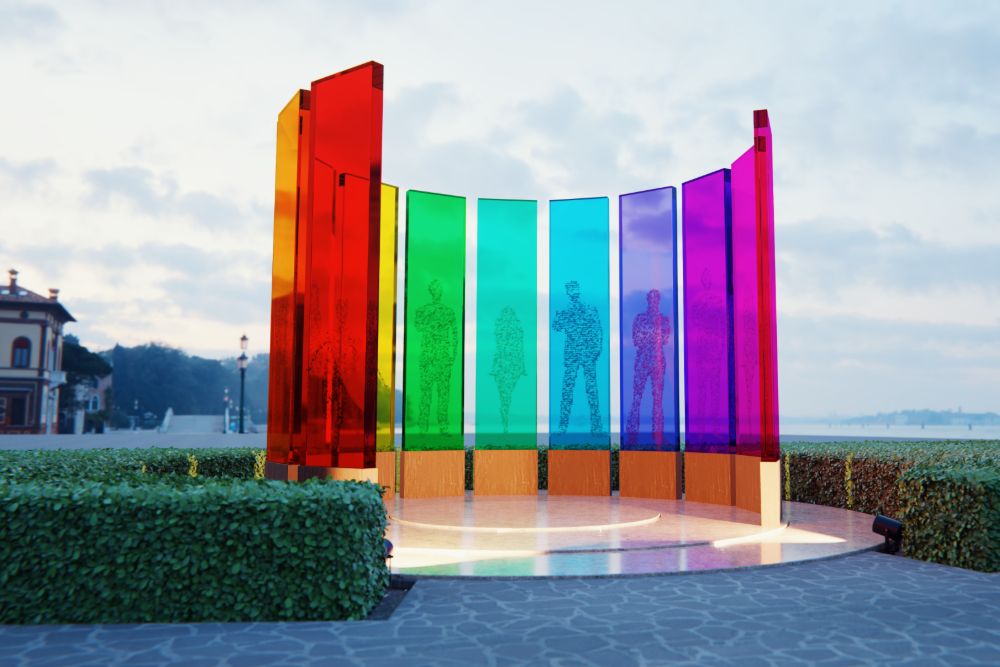 ---
'Untitled' by Studio Octopi and Layla May Arthur:
"Studio Octopi is based in London but works across the UK. The practice undertakes a broad spectrum of work often working in sensitive settings or with heritage structures. Jersey paper artist Layla May Arthur is working in collaboration with Chris Romer-Lee and James Lowe of architects Studio Octopi on the Jersey Care Memorial."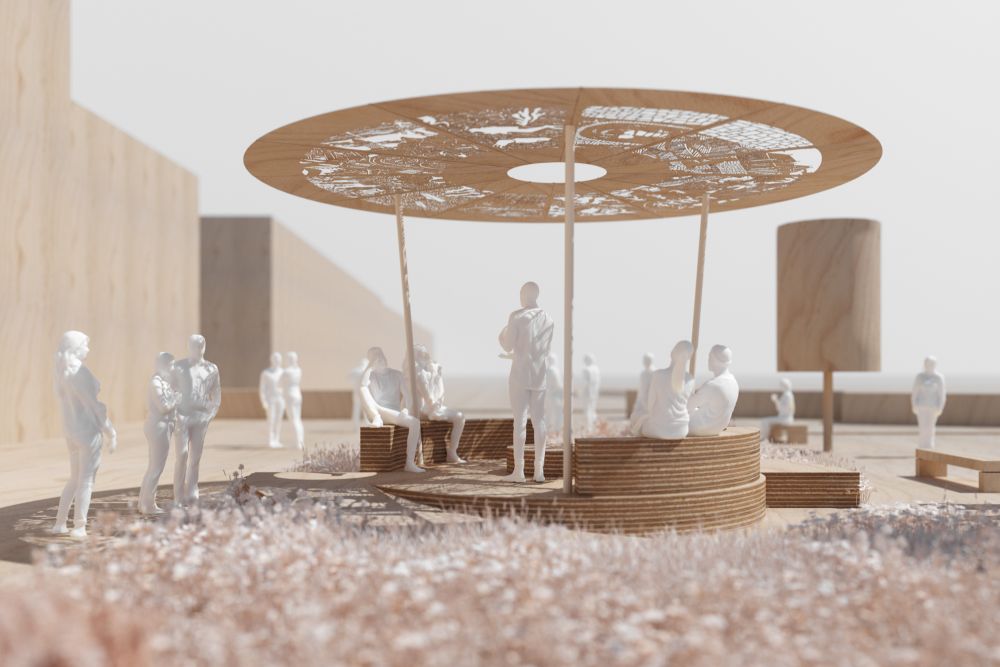 "Islanders will be able to visit the gallery to see the designs as well as viewing them online. The link to the virtual exhibition will be posted on gov.je. The Citizens' Panel would like to hear Islanders' views about the three shortlisted designs before the final decision is made." - Government statement.
The final decision is expected to be announced in November. Subject to planning permission, work will start next year and the memorial unveiled on Children's Day 2022 (3 July).
The public exhibition runs until Saturday 10 October 10am-6pm at Private and Public, Philips Street, St Helier.
The designs can also be viewed as a online virtual tour and feedback left. All comments need to submitted by 5pm.