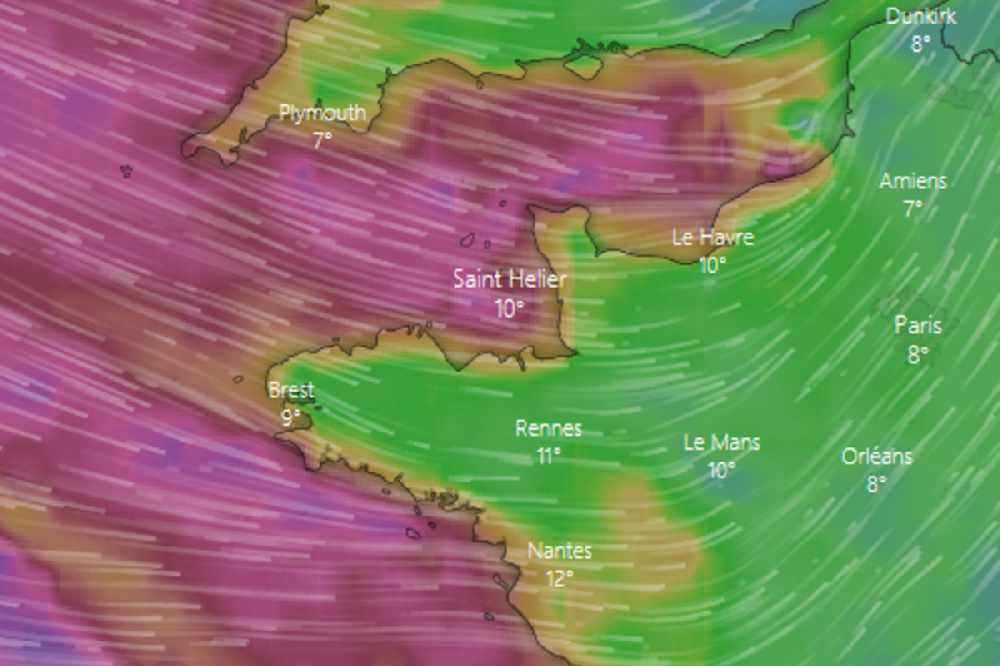 Severe gale force winds are expected to hit Jersey tonight and early tomorrow.
Jersey Met expects gusts to hit Force 9. It has also issued an Orange-level tide alert for Friday morning.
Wind and waves could combine to send water and debris over the sea wall along the island's south coast. High tide is 6.48am.
Jersey Coastguard is asking boat-owners to check their vessels and moorings are secure when it is safe to do so.
Islanders are being warned to keep a safe distance from the coast in the rough weather.
Condor has cancelled Friday's sailings of the Liberation and Rapide.
Thursday's Clipper service is also cancelled, and Friday's crossings of the conventional ferry are under review.
For Saturday, the Liberation is cancelled and the Rapide is under review.