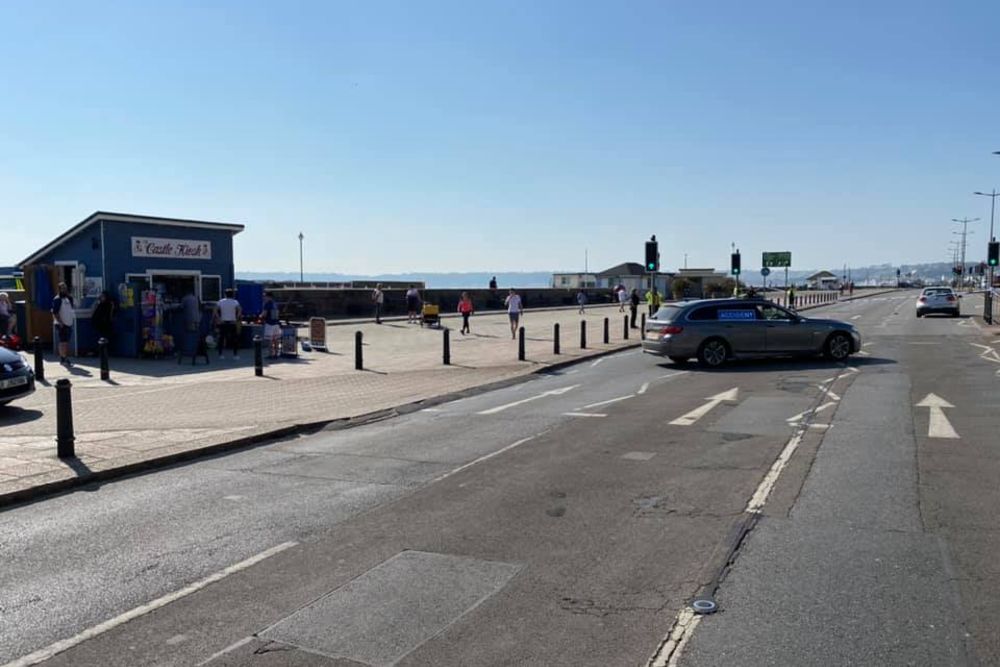 Image Credit: States of Jersey Police
A female cyclist is in a stable condition in hospital after a crash outside the Grand Hotel.
The emergency services were called at around 3:15pm to the incident in the westbound lanes of the Esplanade.
The 33-year-old cyclist has been taken to hospital after being hit by the Silver VW Golf.
The driver of the car, a 25-year-old man, was arrested at the scene on suspicion of drink-driving. However, he has now been de-arrested after he was shown to be under the legal limit.
Officers aren't able to carry outside roadside breath tests at the moment because of coronavirus, so they must arrest if there is a suspicion of being over the limit. After being tested with the machine at the station, he was shown to be under the limit.
The roads are now back open.
Police are appealing for information about the crash.
Anyone with any information is urged to call 612612 or Crimestoppers anonymously on 0800 555 111.