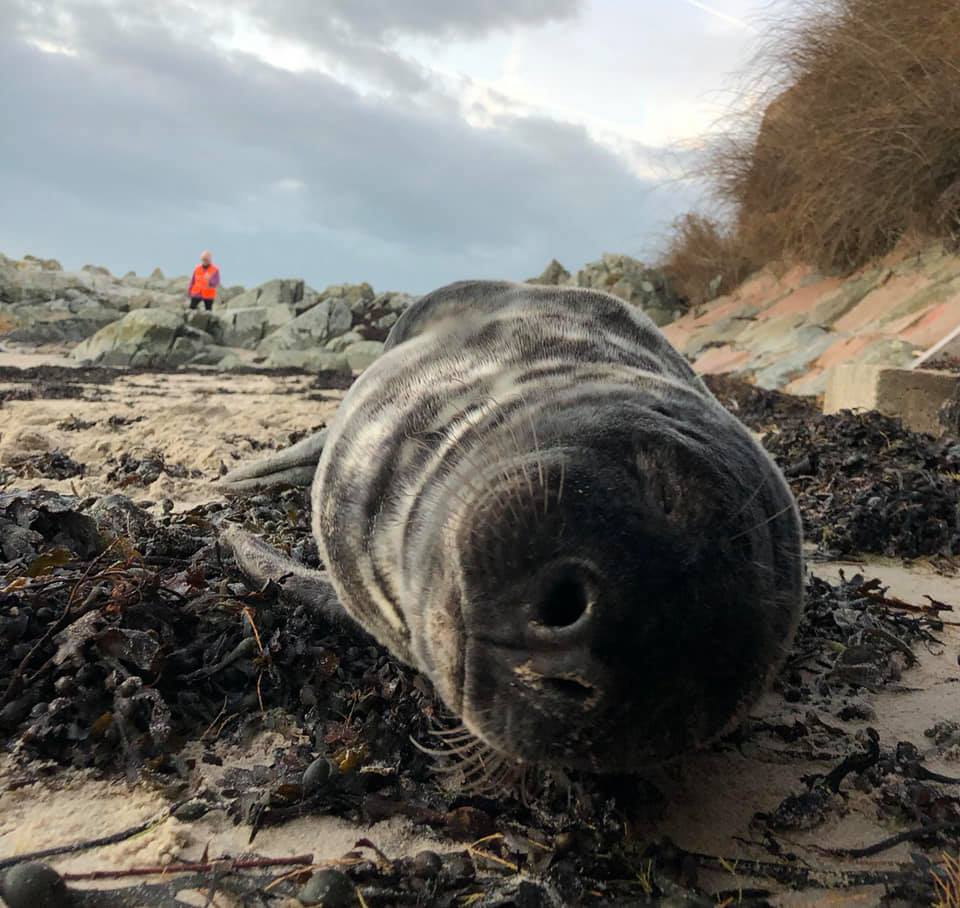 Another baby seal has been washed up following the weekend's stormy weather.
A dog walker found the 3-4 week old pup asleep on the beach at Green Island on Monday morning.
The Jersey British Divers Marine Life Rescue team took the pup in to New Era vets.
It was showing signs of a severe respiratory infection and cough.
It is the second rescue this season.
The seal will now go to the GSPCA in Guernsey to be treated alongside Andrew, who was found severely underweight on the La Frigate slipway last month.