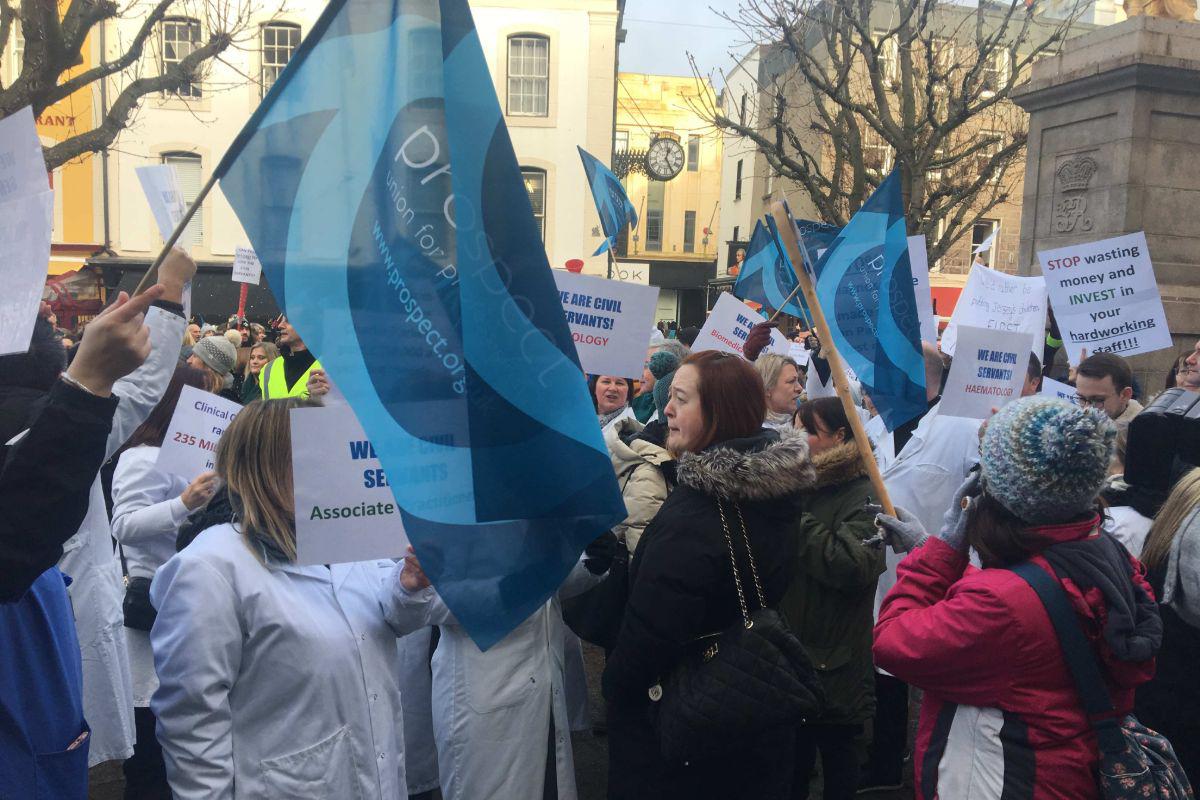 The States Employment Board has bypassed unions to ask what civil servants think of the latest pay offer, just before they are due to go on strike.
The government has written to more than 3,000 staff.
Members of the JCSA Prospect and Unite unions are being balloted on the pay offer from today, before they walkout in stages over four half days tomorrow and next Tuesday.
The States Employment Board says civil service unions know the latest pay offer is the best that can be offered - and claims they have failed to give any constructive suggestions on how to move forward.
Negotiations have been going on for a year and have involved the Jersey Advisory and Conciliation Service.
A revised offer was put forward earlier this month. The SEB says it includes scrapping a proposed longer working week of 'six minutes a day'.
It also includes 1.3% above inflation for 2020, with terms for 2018 and 2019 remaining unchanged.
Civil servants are being asked to say what they think 'to inform the next steps'.
The letter, signed by Group Director of People and Corporate Services Mark Grimley and SEB Vice-Chair Constable Richard Buchanan says:
"We have repeatedly asked the unions for the ballot information that led to their rejection of the last pay offer, to see whether this represents a majority of civil servants, or whether a minority of union members effectively voted to block a pay rise for more than 3,000 civil servants. They do not have to provide this information and have declined to give it to us.
Not every civil servant belongs to a union, and it is important, as the employer, that we listen to the wider views of civil service colleagues about the things that directly affect you."