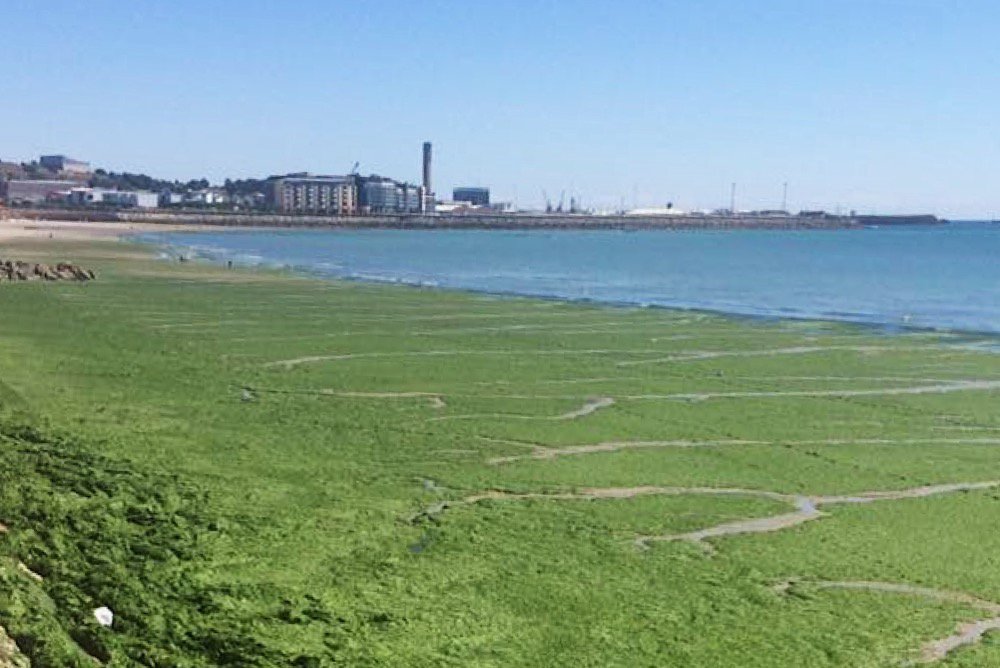 A new way of clearing sea lettuce from St Aubin's Bay is being trialled by Jersey's government.
Previously, spring tides were needed to moor a boat near the shore which carried the green algae out to sea.
It was limited to once a day.
From today, the boat will be docked at the harbour, and tractors will carry the seaweed there by road, which the Environment Department says means the beach can be cleared several times a day if needed.
Bob Major from Growth, Housing and Environment devised the new scheme. He explains how it will work:
"We've tried a number of different methods of clearing sea lettuce from the beach and we always consider any new ideas that are brought to us. The department wants to sort out this problem and safeguard Islanders, and this new trial will mean we aren't reliant on the tides to do the work.
"We will be working on the beach from early [this] morning to get the seaweed removed, and if this works Islanders will soon see a real difference along the bay."
Another trial will see the sea lettuce raked up and used as fertiliser on Jersey farmland, subject to environmental restrictions.
Infrastructure Minister, Deputy Kevin Lewis, says it has been a problem facing the island for many years:
"This plan will make a real difference to the beach, as we will be able to use the landing craft consistently, regardless of tides. Each full load takes approximately 80 tonnes and if Friday's trial is successful the contractors will work throughout the weekend to load up the landing craft and clear the beach."
Earlier this week, in response to calls from beach-side businesses for more action to tackle the foul-smelling slime, a government spokesperson told Channel 103: "GHE staff have been removing the sea lettuce for composting at a rate of 80 tonne per week, which is the maximum capacity of La Collette green waste. This process removed 141.76 tonne in June and 186.3 tonne in July."
Economic Development MInister, Senator Lyndon Farnham, who's department is responsible for tourism, has praised the additional measures now being used to remove the sea lettuce: