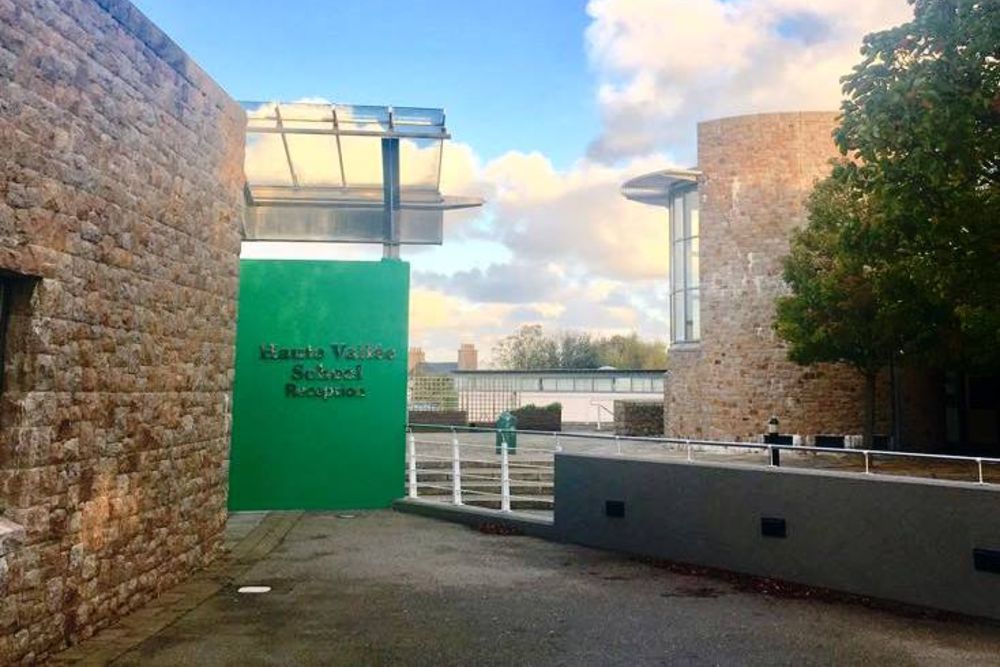 Pupils have been sent home from Haute Vallée and Mont à l'Abbé secondary schools because gales have damaged their roofs.
The Education Department says students and staff were initially moved away from the damaged part of the building to protect them from flying debris.
They stayed indoors in the school's sports hall and theatre, but have now left the area.
Haute Vallee will be closed to students in Years 7 to 9 tomorrow (Friday 14 February). Pupils in Years 10 and 11 will work in an unaffected area of the school.
Mont a l'Abbe will be completely closed tomorrow.
"We would like to thank parents and carers for their understanding and co-operation today following the unexpected closure of Haute Vallée School and Mont à l'Abbé Secondary School. This was a consequence of the high winds that we have experienced over the last few days, which caused disturbance to the roofing fabric at Haute Vallée.
"Following an assessment of the damage to the roof and a review of the predicted weather conditions, Haute Vallée School will be closed tomorrow, Friday 14 February, for the following year groups; Years 7, 8 and 9; but will open for Years 10 and 11. Years 10 and 11 will be taught in an area of the school which is unaffected Mont à l'Abbé Secondary School will remain closed.
"The safety of all members of our school community is paramount and we have worked throughout the day to ensure that students and staff were safe and that they all left the site safely.
"We would like to reassure parents and carers that a detailed inspection of the damage has been undertaken and remedial repairs of the roof are planned to be completed tomorrow morning, when the wind has dropped and it is safe to access the roof. Further updates to this situation will be issued as and when we have them." - Children, Young People, Education and Skills Department.
The stormy weather has caused two areas to be closed off this afternoon. A broken high window is at risk of falling in Colomberie, while the Esplanade from Castle Street to Route de la Liberation is also shut.