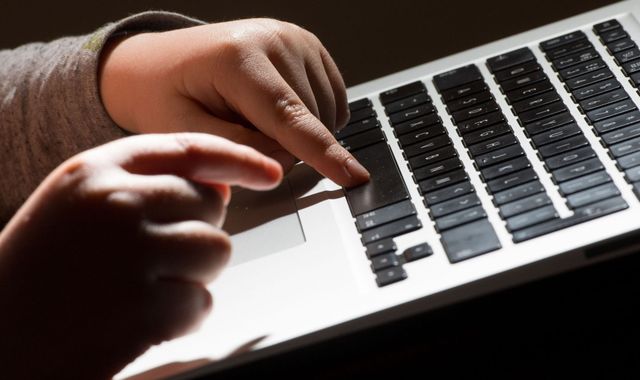 We're being warned about the number of children who don't understand the rules around consent online. 
The Safer Internet Centre claims they are often failing to ask permission before sharing others' information.
Its study - to mark Safer Internet Day - suggests almost half of youngsters don't think before they post.
Nearly 1 in 4 young people say they feel anxious when someone shares a post on social media of them without asking.
Will Gardner from the UK Safer Internet Centre says children need to learn how to respect others online.
Schools across Jersey are taking part in lessons and activities to promote the positive use of online technology.
The theme of the day is 'together for a better internet'.
Lesley Harrison from Prison! Me! No Way!!! says it is working with Jersey Police to deliver age appropriate messages in secondary schools.
"Today's children are growing up online, and make little distinction between life online and off. Their use of online games, apps and services play a crucial role in the development of their identities, friendships, relationships, passions and aspirations. It is essential that we respond by offering them high quality online safety education that will enable them to make positive choices that will help keep them safe, and also enable them to recognise the consequences and relevant laws."
Local charity YouMatter has also announced is rolling out its workshops in primary schools.
The sessions aim to teach children to think about how they use social media, video games and online video platforms and how their choices can affect them in real life for years to come.
There is advice for parents too - at the Digital Jersey Hub between 1-2pm.
Airtel Vodafone, Jersey Police and Digital Jersey have teamed-up for the seminar - giving practical tips on mobile device security.
It will include setting up parental controls and restrictions on Apps.

Today is #SaferInternetDay, to raise awareness of the challenges & opportunities people face in the online world. Everyone
has a responsibility to make a positive difference online by being kind and respectful to others. For more tips: https://t.co/YxcmYNbKU7 pic.twitter.com/hKrUTI48X2

— States of Jersey (@StatesofJersey) February 5, 2019