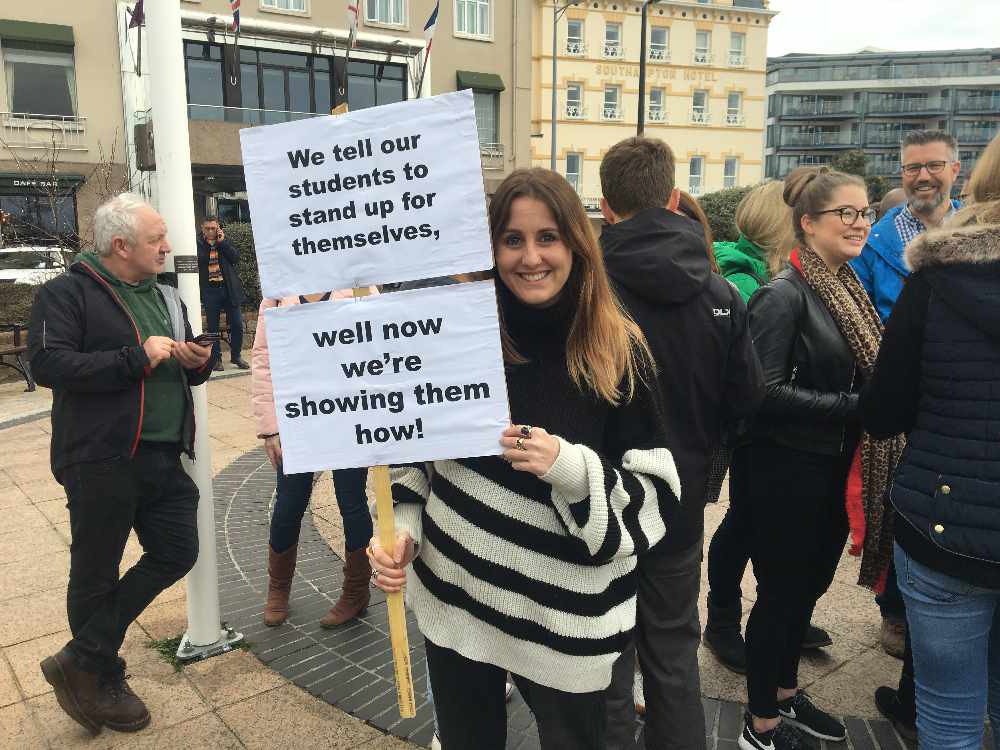 Nearly all States schools in Jersey are closed today because of strike action by teachers in the NASUWT.
Only La Moye and St John primary schools are fully open.
There is a full list of today's school closures here.
Teachers will stage a rally in the Royal Square in protest at their latest pay offer from the States:
The offer is for a 3-year agreement covering the period 1st January 2018 to 31st December 2020 and provides the following:
For 2018: 2.0% consolidated increase wef 1/1/18; plus 1.1% unconsolidated wef 1/1/18
For 2019: 2.0% consolidated increase wef 1/1/19; plus 1.0% unconsolidated wef 1/1/19
The above having already been imposed and;
For 2020: a rise equivalent to the September 2019 RPI (all items index) plus 1.3%, consolidated, and paid with effect from 1/1/20. There are no minimum or maximum caps attached to this offer.
NASUWT Rep Marina Mauger says members are angry:
"We never negotiated a three-year pay deal. We had no negotiations at all. They've insisted on an 2018/19/20 pay deal, which is why our members have rejected it. We weren't prepared to talk about 2020 because we felt we still needed to talk about 18/19."
Last Tuesday, a walkout by teachers in the NEU closed secondary schools.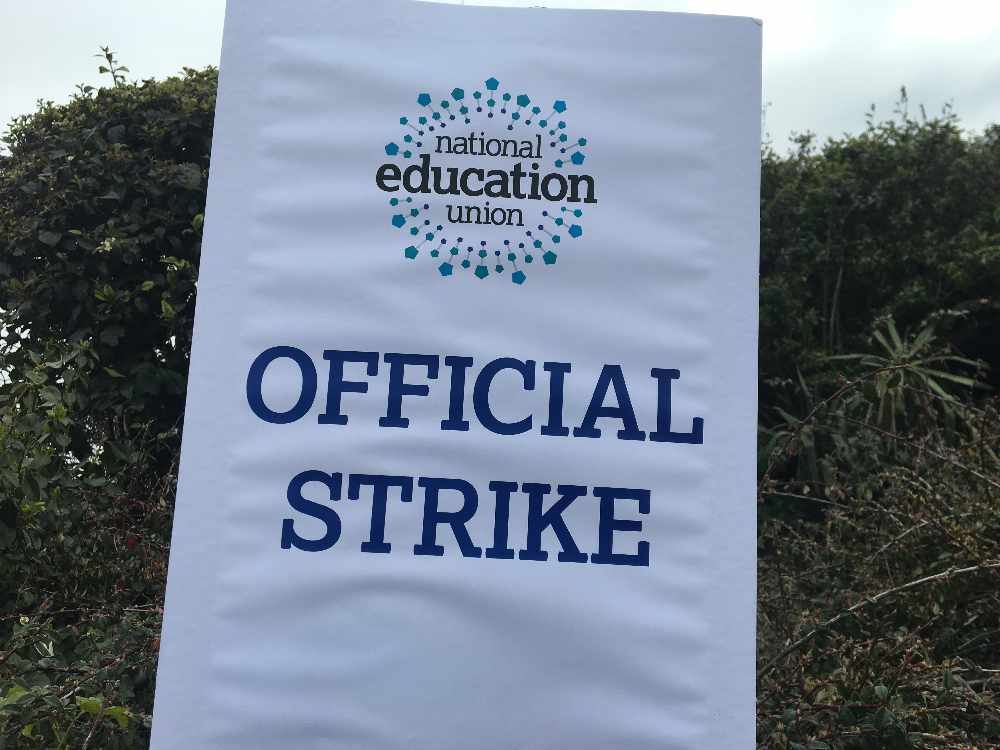 The Royal Square protest comes ahead of an expected States vote on a second attempt at releasing government contingency funds for pay negotiations.
Reform Deputy Geoff Southern is trying again to release cash to settle the dispute. He lost by a single vote last time.