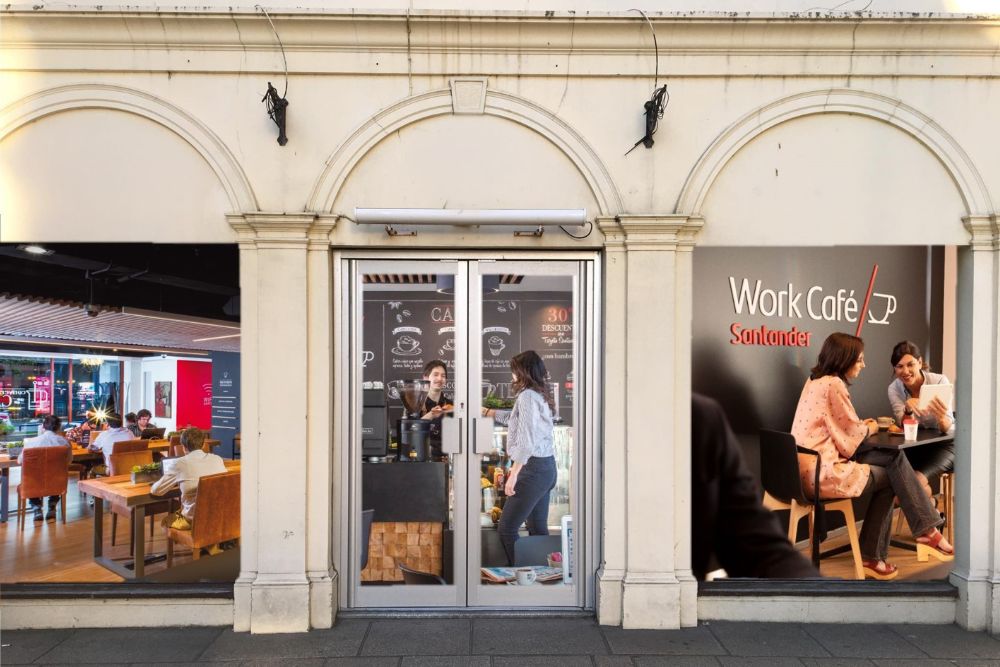 Meeting spaces, a café and bank counters will all be included on the site of the former travel agent.
Santander International has submitted plans to turn the old Thomas Cook building into a bank, co-working space, and café.
The site at Charing Cross has laid empty since the travel agent closed its doors in 2018, before later going into administration.
The multinational finance firm hopes to create a large co-working space that can be used for events, free, bookable meeting rooms and a coffee shop.
If plans are approved, Jersey's branch will join more than 50 other Santander Work Cafés established in eight countries.
Santander International CEO, James Pountney, says they hope it'll be 'a hub for business professionals and anyone needing a central place to work or meet':
"We are committed to expanding our presence in Jersey and are excited to bring this new concept to the island. The first UK Work Café opened in
Leeds in July 2019 and has proven to be a huge success. We look forward to sharing more details about our plans once we have been through the formal planning approval process.
"We want the Santander Work Café to offer a welcoming experience for everyone in the community and hope the concept will open up this prime location in a practical way for a wider audience."
The bank expects the Jersey branch to open later this year, following a significant redevelopment of the Charing Cross building.