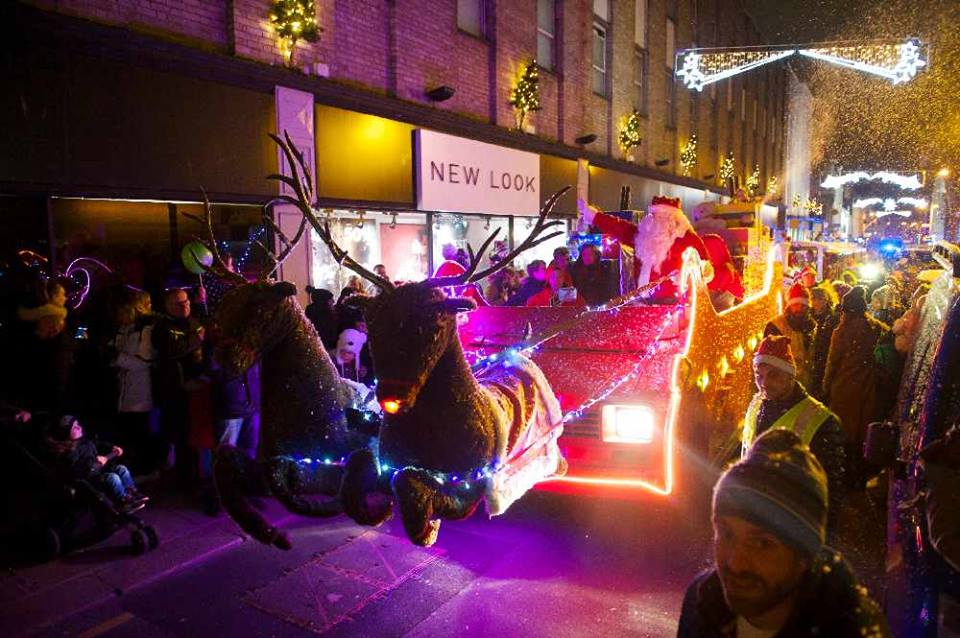 The Christmas lights will be turned on in town tonight.
Santa's Express Train will travel from the Millennium Town Park to the Weighbridge via the Royal Square, illuminating the streets as he goes.
Some of the children on the train have been chosen by Variety and Les Amis.
The parade will be led by the Jersey Pipe Band and there will be choirs, a Frozen sing-a-long, panto characters and confetti canons before a firework finale.
The Grand Light switch on at the Weighbridge will be made by Pride of Jersey Child of the Year winner Jake Hutchings and his mum Angela.
Jake was honoured for the way he dealt with the death of his sister Izzy on Christmas Eve last year.
"Weather-permitting we have got a really big surprise in store for everybody at the Weighbridge this year." Vicky Trehorel, Town Centre and Events Manager.
The schedule:
Millennium Town Park:
5.40pm - 6pm: Rouge Bouillon School choir to sing
6pm: Santa's Parade arrives
6pm: Jersey Pipe Band and children to join and public can follow the Parade
Wests Centre:
All Day: All Aspect Parties
5.45pm - 6.05pm: St Saviour's School Choir to sing
6.05pm: Parade arrives, Countdown, Switch On and Confetti Canons
Royal Square:
5.30pm – 5.50pm: Frozen Singalong
5:55pm – 6.20pm: Plat Douet School Choir
6.20pm – 6.35pm: JADC Panto Cast Choir to sing carols with Beauty and Beast doing meet and greet
6.40pm: Parade arrives, Countdown, Switch On and Confetti Canons
Weighbridge:
From midday - 9pm Christmas Village
Live Music, area for Autism Jersey, Jersey Lilies
6.45pm Royal Yacht Choir on the balcony
7pm: Santa's Parade arrives
7.05pm: Speeches, Countdown, Switch On and Confetti Canons
Tonight's celebrations mark the start of late night shopping on Thursday evenings until Christmas. Many shops will also be open on Sundays too, including the markets.