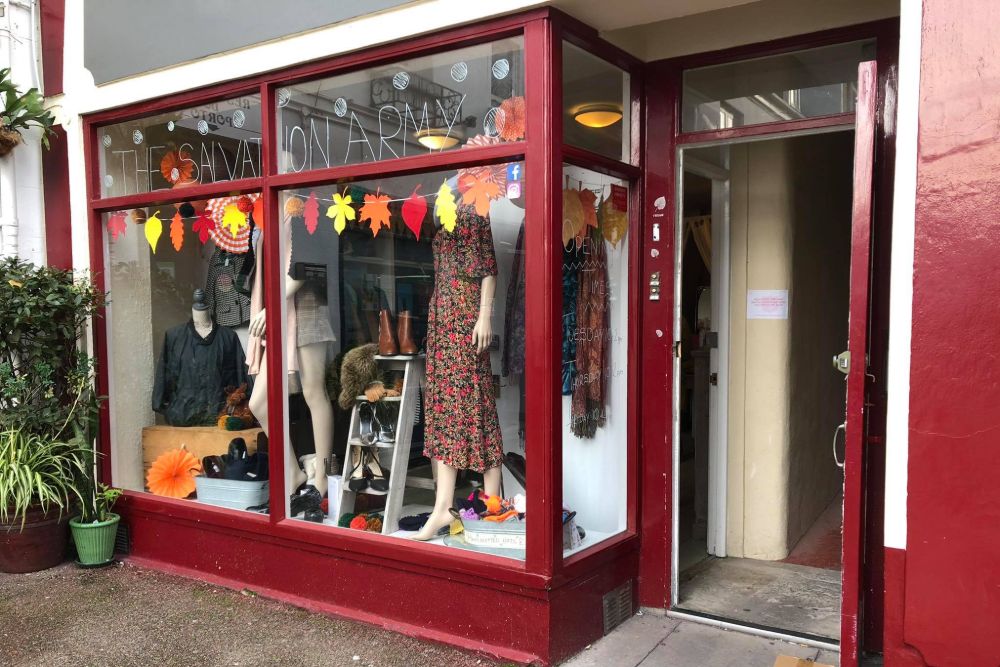 The Salvation Army has opened a new pop-up clothes shop after its usual building has to shut for a time due to structural issues.
The building next to the community café on Minden Street was previously used to store foodbank supplies, but has now been transformed into a pop-up clothes shop.
Volunteers gave themselves a week and a half to move all the food out and bring all the stock in - and even had time to decorate inside too.
Here was what the building looked like before...
Pop-up shop.

We have some exciting news! A new pop-up clothes store will be open soon. 😁 Unfortunately our charity shop has to stay shut a little while longer, so we are working really hard to create a pop-up shop. The shop, based just next to our offices on Minden Street, will officially open its doors on Tuesday 24 November at 10am. Our volunteers can't wait to welcome you back. Watch this space!

Posted by The Salvation Army - Church and community work in Jersey on Tuesday, November 17, 2020
... and here is the shop on its opening day today: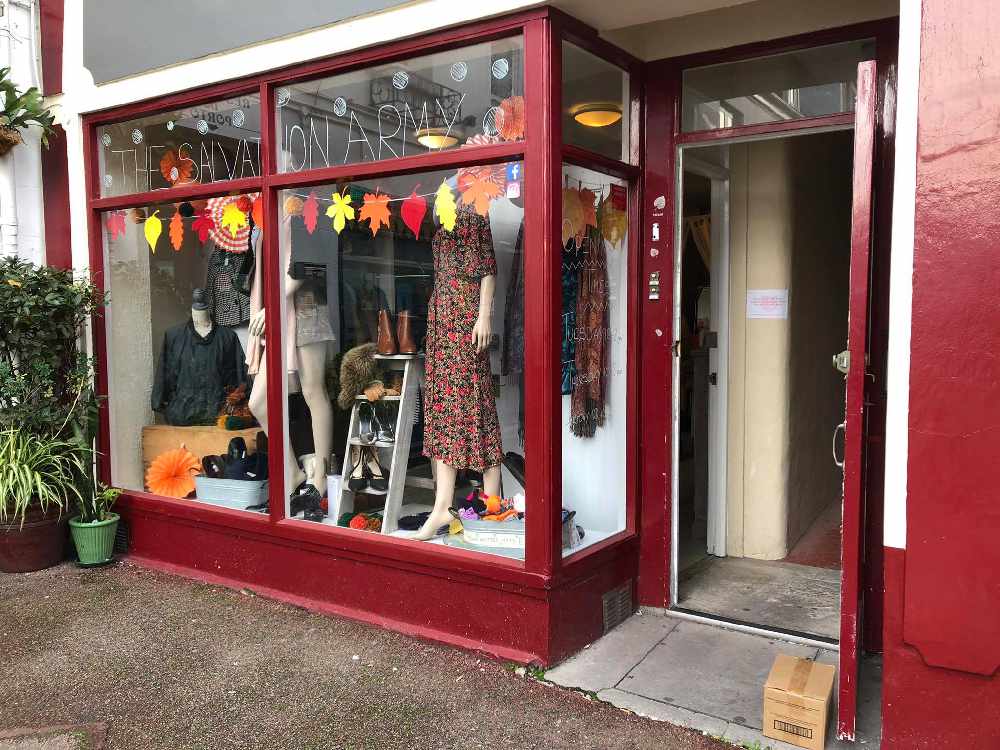 Previous image
Next image
Community Centre Manager Emily Smith says the opening morning has been extremely successful.
"It's been really exciting. We've got some volunteers that customers love coming and chatting to, so while we've been closed everyone's been asking us 'when are you opening?'.
"It was really great this morning to have queues of people outside, the volunteers are really excited to come back, and if someone wants to just come and have a chat, we're not forcing anyone to buy anything, it's a real community space."
Emily says it's been difficult for those who rely on the charity since the pandemic hit.
"During lockdown we were running a foodbank and delivering food once a week. That's kind of quietened a little bit now, but we've still got the capacity to give out food to anyone in need who needs to get some food.
"We're just preparing in case we go into another lockdown, so we've got the supplies should we need to ramp that up again."
The charity is still providing free hot meals everyday:
"We have the café and we provide free soup, and we do that just so people can get a warm meal - and it's a place to sit.
"It was really hard during lockdown when that space couldn't open, but now we're open again and we're seeing the regulars coming in. It's a really nice space for people to come and enjoy and it's really important that we can offer that free soup everyday."
Last year, the charity hosted more than100 people for Christmas day, but it won't be able to do so this year due to Covid restrictions on gatherings.
Emily says they still plan on serving Christmas dinner to those in need:
"We're planning to do two sittings of 20 in two different rooms with different volunteers, and we're going to be doing deliveries as well.
"We have forms in the café for those who want to put their name down to get a delivery or come in person for Christmas dinner. They can come and talk to us and we can put their name down for that."
The Salvation Army plans to keep the pop-up shop open until Christmas, but isn't ruling out remaining open after new year:
"In the new year we'll see what we can do and see if we can get into the old shop. It's open Tuesdays, Thursdays and Fridays at the moment but we're looking at opening it on a Saturday in the run-up to Christmas as well.
"So if people want to come down, then come quick because it might not be here very long!"