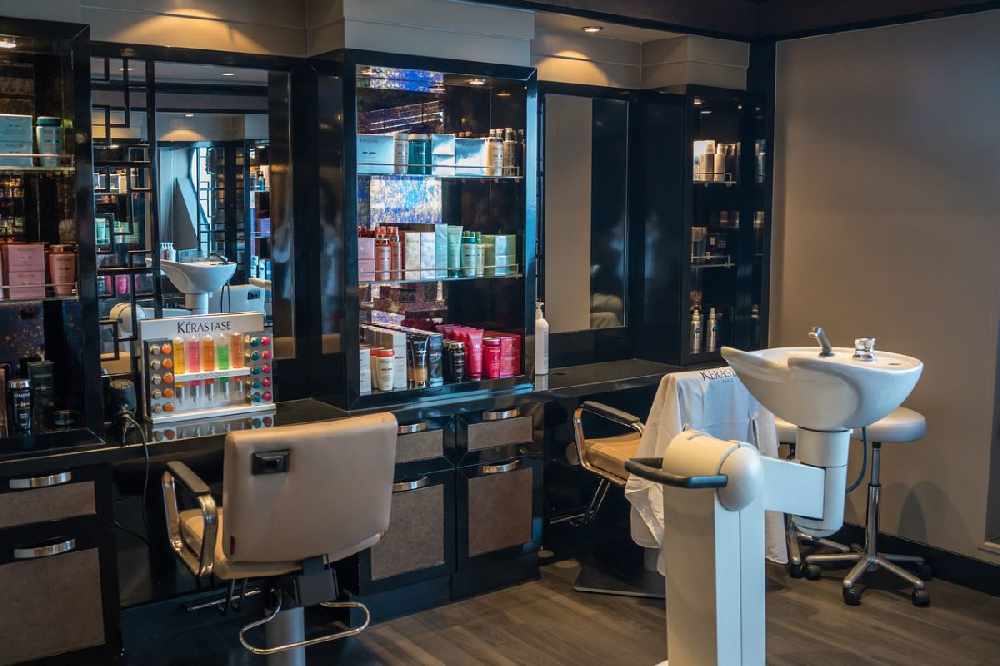 Hair and beauty salons in Jersey are able to open their doors to customers again from today (10 February)
They were ordered to shut in December as part of the island's Covid-19 'circuit breaker'.
Salon manager Shaun Rouse says he's expecting to be fully booked for the next few weeks:
"Hopefully all the business we have lost over the January period will be coming in over the next few week's time. Obviously are really busy for the next 2-3 weeks with everyone wanting to come in."
Jersey has 56 known active cases of Covid-19.
The close contact services that can reopen today include hairdressers, barbers, beauty and nail salons, piercing and tattoo studios, cosmetic clinics, makeup services, massage therapists and wellbeing and holistic health.
They are working under revised Covid-19 safety guidelines, compiled in conjunction with more than 60 businesses.
Saunas, steam rooms, spas and Jacuzzis, all indoor sports and exercise venues remain closed.
"There are a number of mitigation measures businesses can implement to reduce the risk of COVID-19 spreading. People who work in close contact services are eligible and encouraged to take part in the Island's workforce testing programme to permit the early detection of cases and therefore prevent new clusters by identifying and breaking the chain of transmission.
While we accept that when providing services physical distancing won't be possible, such distancing should be maintained at all other times to minimize risk, as the longer the time in close contact, the higher the risk.
Contact tracing remains a fundamental part of the COVID 19 Strategy, under the COVID-19 (Workplace Restrictions) Order, businesses must collect contact information of all people aged over 12 who visit their premises to facilitate tracing should this be necessary.
Other mitigations such reducing access to touch surfaces and objects, increased hygiene and cleaning activities, wearing masks and other PPE and the arrangement of seating and screens to facilitate distancing will further reduce risk." - Deputy Medical Officer of Health, Dr Ivan Muscat.
Health Minister Deputy Richard Renouf has urged islanders to continue to comply with all restrictions and guidance still in place, to keep virus case numbers low and so that the easing of the measures that have been imposed can continue.
"As we continue to reconnect the Island and ease restrictions, Islanders should continue strict adherence to the ongoing current public health measures including keeping physical distance, and not household mixing.
It is alongside these public health measures that it has been assessed as safe to reopen retail and close contact services. Relaxation in one area does not mean Islanders can automatically relax another. Without personal adherence at all levels, COVID-19 cases could rise again, potentially affecting progress of the reconnection process. We can help each other regain our of normality by being strict with ourselves to allow continued safe access to services."