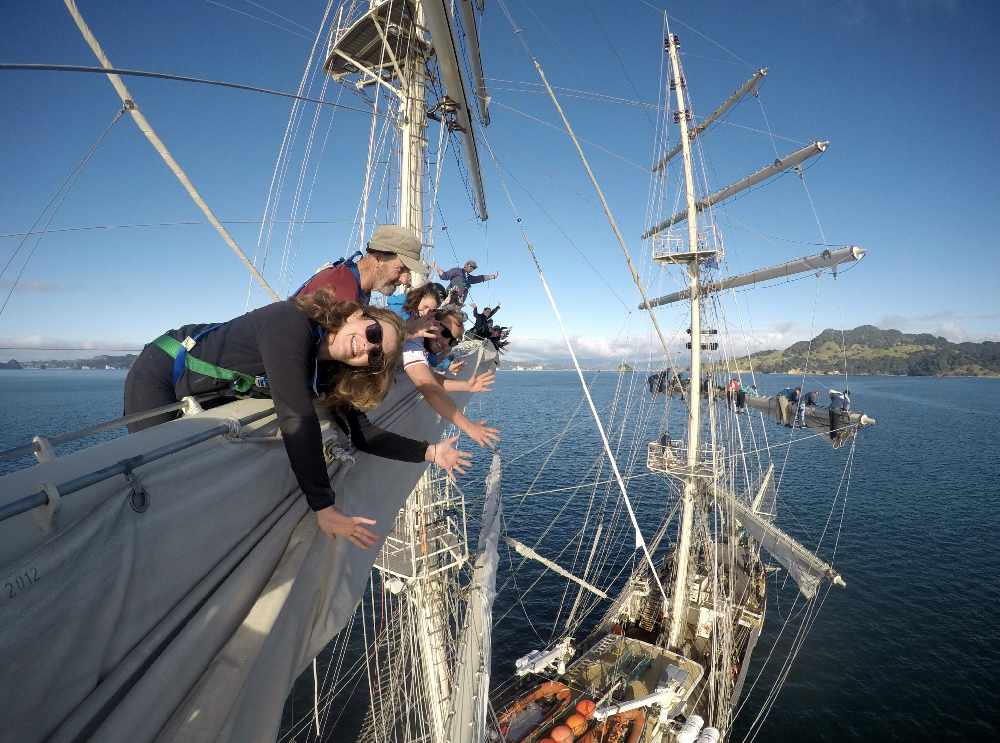 The Jubilee Sailing Trust, which has a branch in Jersey, needs to raise £1 million by tomorrow to survive.
The Southampton-based charity gives able-bodied people and those with disabilities the chance to sail together on tall ships.
It has been bringing mixed-ability crews together for more than 40 years.
Many islanders have benefited from its voyages, and the ships often visit our waters.
Promised funding hasn't been forthcoming, leading to this financial crisis.
A letter from the trustees says:
....We have been struggling to stabilise our financial situation for the past 12 months, following a number of substantial mechanical issues across both ships, poor uptake of our winter 2018 programme, and the deferral of some partner projects from this summer to next year.
If we fail to reach this (£1m) target, then it is likely the JST's activities will cease immediately."
Tracey Watson, who is hearing impaired and part of the Jersey branch, has sailed on both the Tenacious and Lord Nelson;
"The Trust means so much to me personally, and not just to me but to so many people out there. I had my first voyage 30 years ago. They are all about enabling people and giving them the confidence and self-esteem to continue."
A JustGiving page has been set up, which has raised more than £400,000 so far.