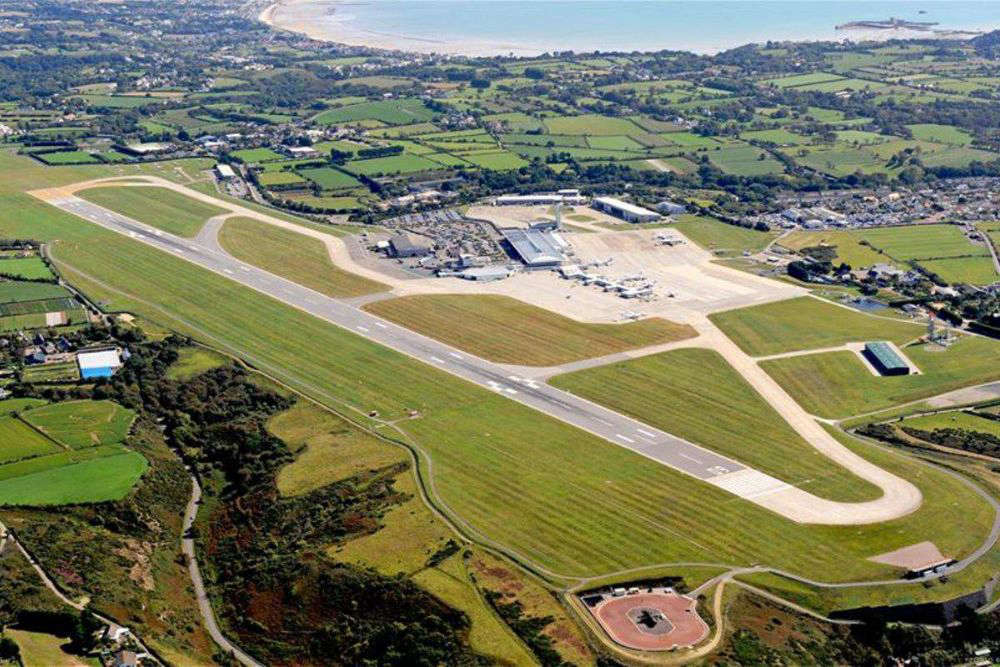 Credit: Jersey Airport
Work starts this week on the runway at Jersey Airport.
First it is getting a 'mid-life' health check, to see how its substructure is doing.
This will involve drilling into the surface. AECOM will start work at the western end and move eastwards.
A GPR survey of the runway will use radar pulse to image the subsurface.
Next, its surface will be treated to provide enough friction for larger aircraft to land.
Rhinoplast put down along the length of the runway. Addagrip will be replaced on the end of Runway 26 (eastern) to protect it against degradation.
Lines will then be repainted.
The work - by specialist UK contractors - will take place overnight, six nights a week for the next eight weeks.
The runway rejuvenation work will not affect the provision of emergency medical flights that may be required outside of normal airport opening hours.
"Whilst the current runway is safe for daily operation, we have to undertake this essential work to ensure that it continues to meet the safety requirements both now and in the future. Work needs to be undertaken overnight so as not to impact upon our usual daytime operations and at this time of the year when we expect drier and warmer weather conditions for the materials being laid to dry sufficiently. Rest assured that every measure will be taken by our contractors to ensure noise levels and inconvenience is kept to a minimum." - Jersey Airport Director, Robin MacRae.
Jersey Airport's runway was last resurfaced over the winter period between 2008/2009.