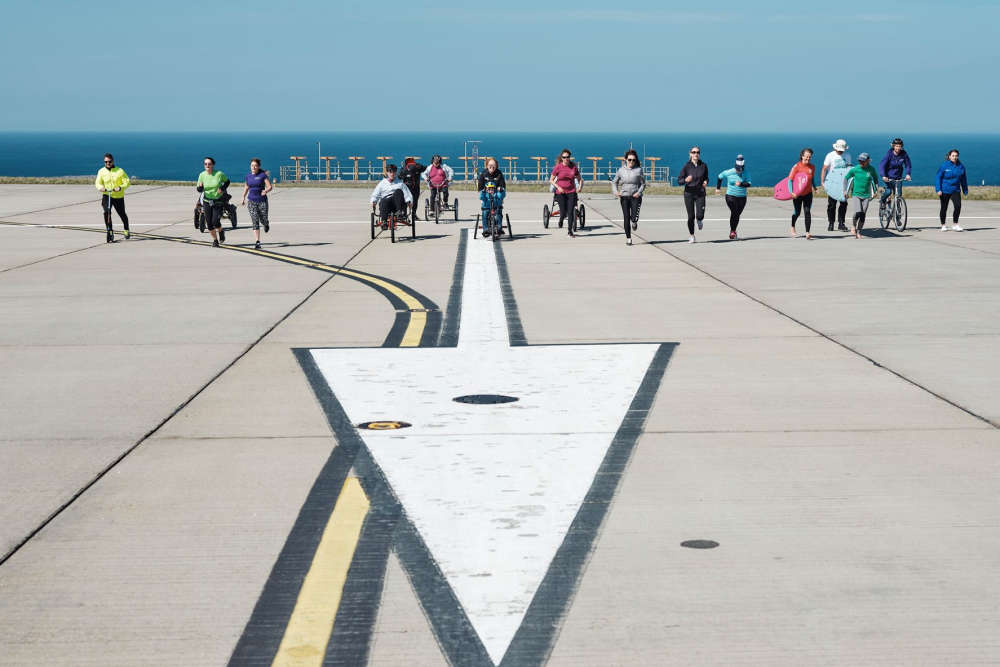 Four local charities will benefit from a share of £11,000 that was raised in this year's Runway Challenge.
More than 150 people, aged between 4 and 71, completed 8,775km - the equivalent distance of 21 lengths of the airport runway.
One person did it in their wheelchair while another travelled 8km - the length of Munich's runway on a stand-up paddleboard.
Ports of Jersey CEO Matt Thomas says he's delighted with the results:
"The feedback we've received from those taking part has been incredibly positive, with many saying how much they enjoyed the challenge and had visited parts of the island they wouldn't normally see. Many of my colleagues from Ports of Jersey took part, including some of our Air Traffic Controllers who completed the full 21 Runway challenge of 110km on their bikes in one day!
"As we're all too aware, charities have had an incredibly difficult time fundraising during the pandemic, with many events cancelled. Therefore, I am pleased this event has raised some much-needed funds to allow them to continue their important work and services."
The charities to benefit are Beresford Street Kitchen, Caring Cooks, Dementia Jersey, and Healing Waves.