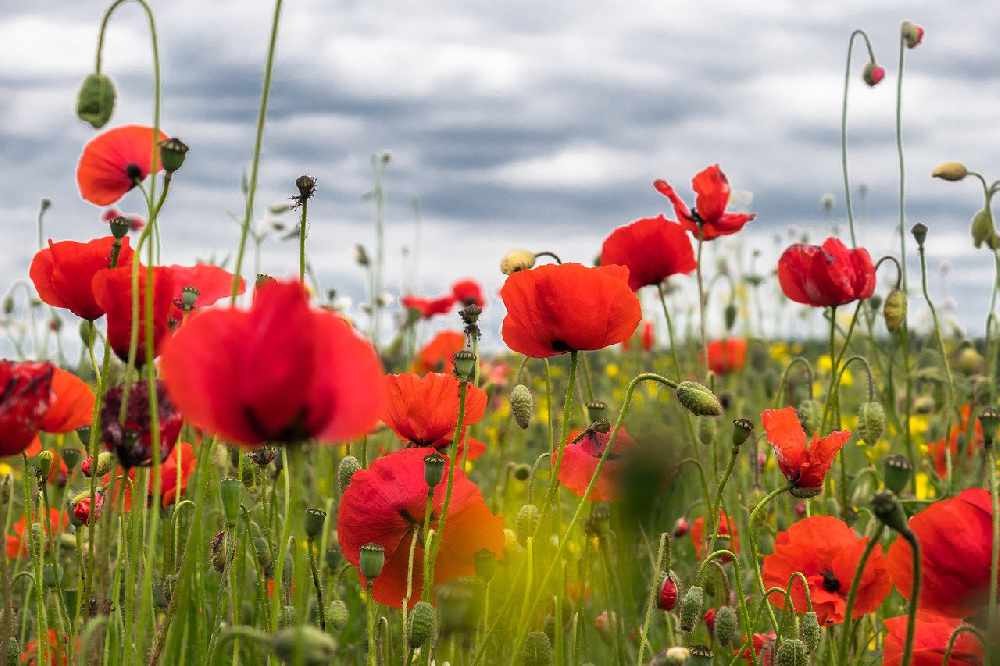 Organisers of Jersey's Poppy Appeal are making a final push for donations as people pause to reflect on Armistice Day.
Islanders will mark the day World War One ended.
Peace was declared at the 11th hour of the 11th day of the 11th month in 1918.
A two-minute silence will be held to remember all those who have died in conflicts.
Last year, Jersey was represented at the National Memorial Service in London for the first time.
This year events to honour fallen soldiers have had to be scaled back because of the coronavirus pandemic.
Just 40 invited guests were able to attend the Remembrance Sunday commemorations at the St Helier cenotaph.
Covid-19 restrictions have also affected the fundraising efforts of the Royal British Legion (RBL).
Last month, a pop-up poppy shop opened on King Street to help raise money for them.
Poppy Appeal organiser Alison Opfermann says that was a tremendous help:
"We were so fortunate to have the pop-up shop and we thank the owner for letting us be there, because it made an enormous difference in this year when we weren't allowed to do some of our other fundraising activities such as all the house to house collections and coffee mornings.
"I think overall the appeal has gone as well as it could have expected given that we had to be a bit restrained."
She says 2020 fundraising will not match previous years:
"One of the big places where we get generous donations from are all the shoppers in the large supermarkets, and they have - for Covid reasons - not been able to have our volunteers there.
"We've had the lovely tommy silhouettes, but a silhouette of a tommy with an honesty box doesn't take the place of a smiling face.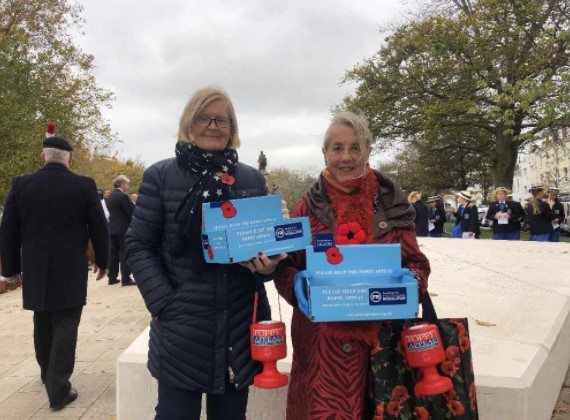 Pictured: Two volunteers at the annual Field of Remembrance ceremony
Alison hopes islanders will keep the Royal British Legion in mind this Armistice Day.
"Donations are still accepted online. We would be very grateful - if people are thinking about their family members and their loved ones, people they know still serving today and still giving for us. It would be wonderful if they gave just a little bit more to the appeal. Every poppy counts."
As the main service was on Sunday, only a few members from the RBL will attend a small service at the town cenotaph to mark 11/11.