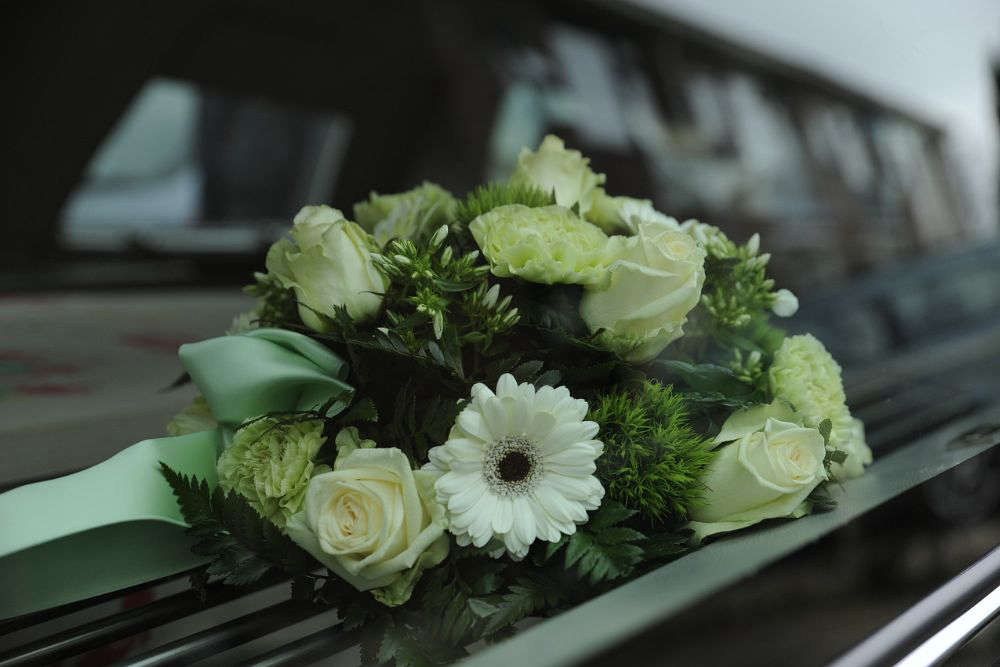 820 islanders died in 2021, with cancers and circulatory diseases remaining among the leading causes of death.
The total number of recorded deaths last year is 70 more than in 2020 - a 9% increase.
The mortality rate was 7.9 per 1,000 of the population.
The average age of death is 79. That is lower than the average in England and Wales of 81.
The average age has risen by 12 years since 1960 when it was 67.
Cancers and circulatory diseases remain the biggest killers, accounting for 58% of deaths in 2021.
Covid-19 was recorded as a cause of death in 4% of cases, compared to 12% in England and Wales.
Around a third of all deaths were in islanders under the age of 75.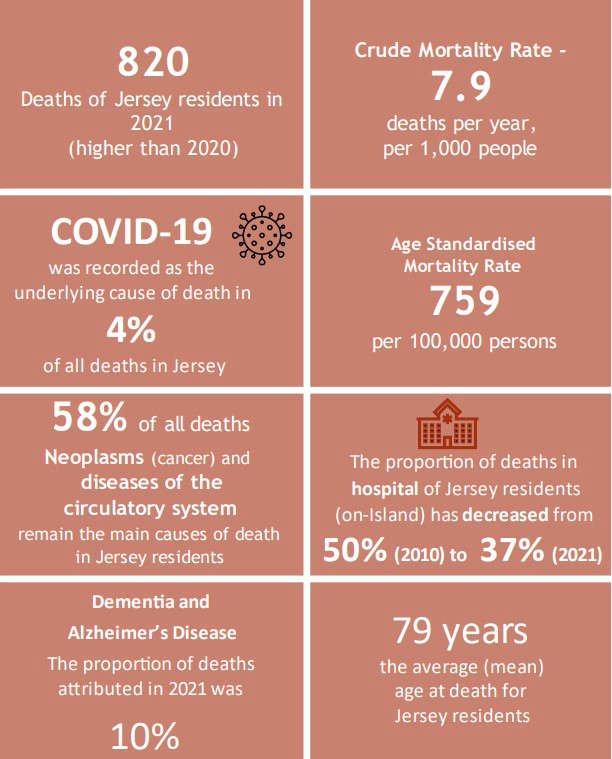 Minister for Health and Social Services, Deputy Karen Wilson, says evidence suggests that adopting a positive lifestyle is beneficial.
"Islanders will enjoy more opportunities to live longer and healthier lives."
The full mortality report can be found here.