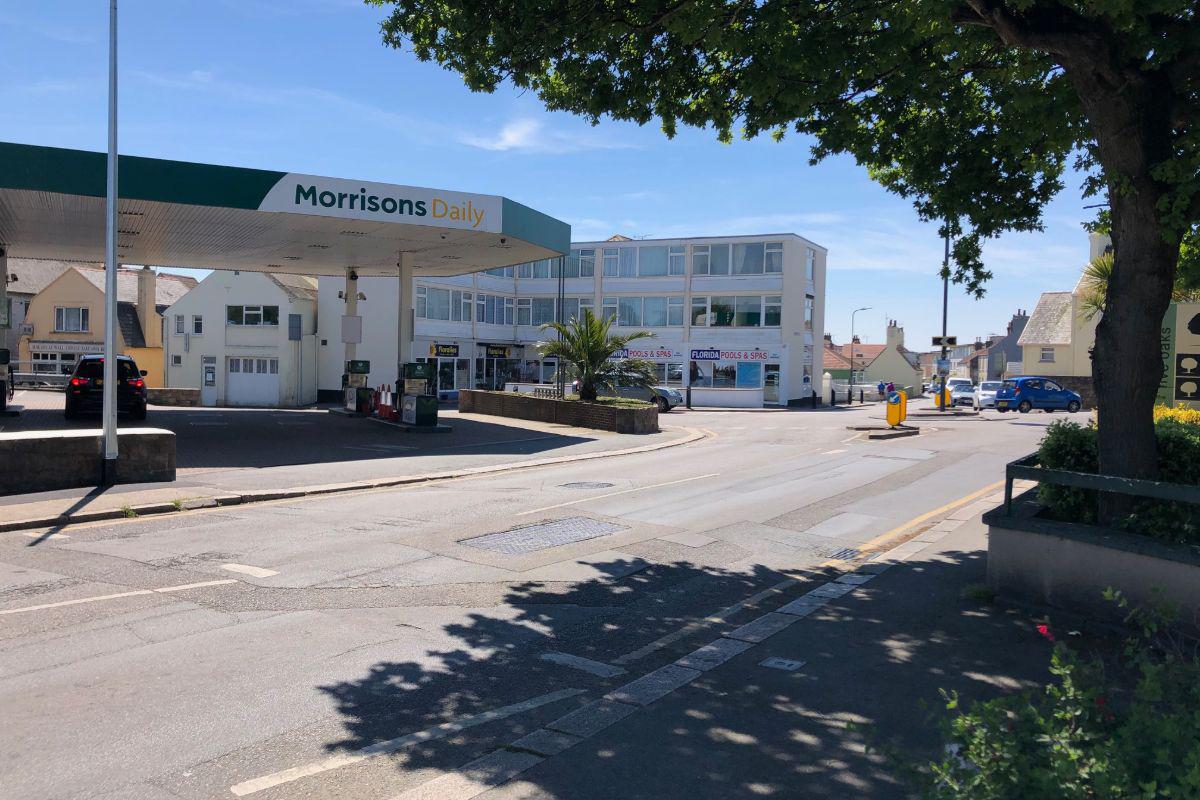 Part of Five Oaks roundabout is closing earlier than expected amid fears a sewage tank beneath the busy road could collapse.
Resurfacing work was planned for September, but engineers have discovered the 85-year-old chamber beneath the junction has eroded.
It carries waste for around 1,700 properties across the northeastern parishes.
Part of the roundabout and the exit onto Princes Tower Road will be closed from Monday 17 June. The work is expected to take three weeks to complete.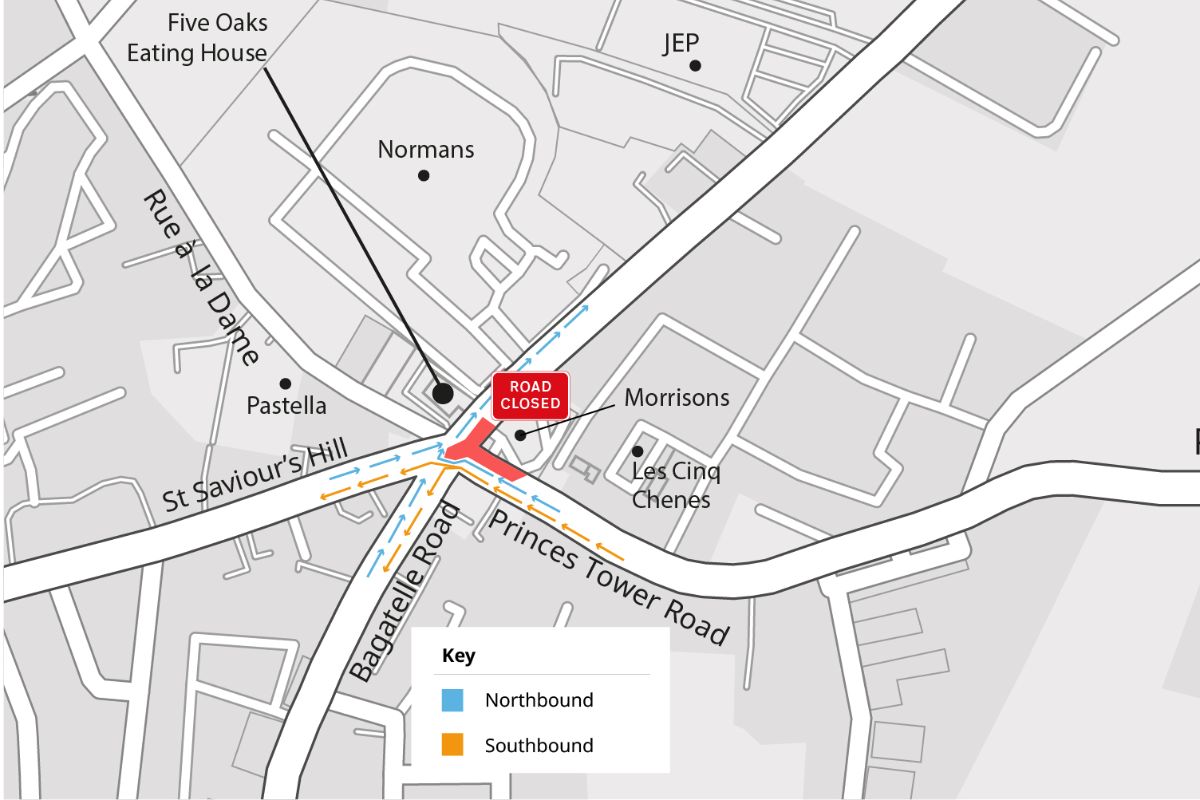 A map showing the affected areas. Image Credit: Government of Jersey.
The repairs will be carried out seven days a week, with workers on site from 8am-6pm Monday-Saturday and 9am-5pm on Sundays.
The Department of Growth, Housing and Environment says the roundabout will also close later in the summer for the original planned resurfacing work.