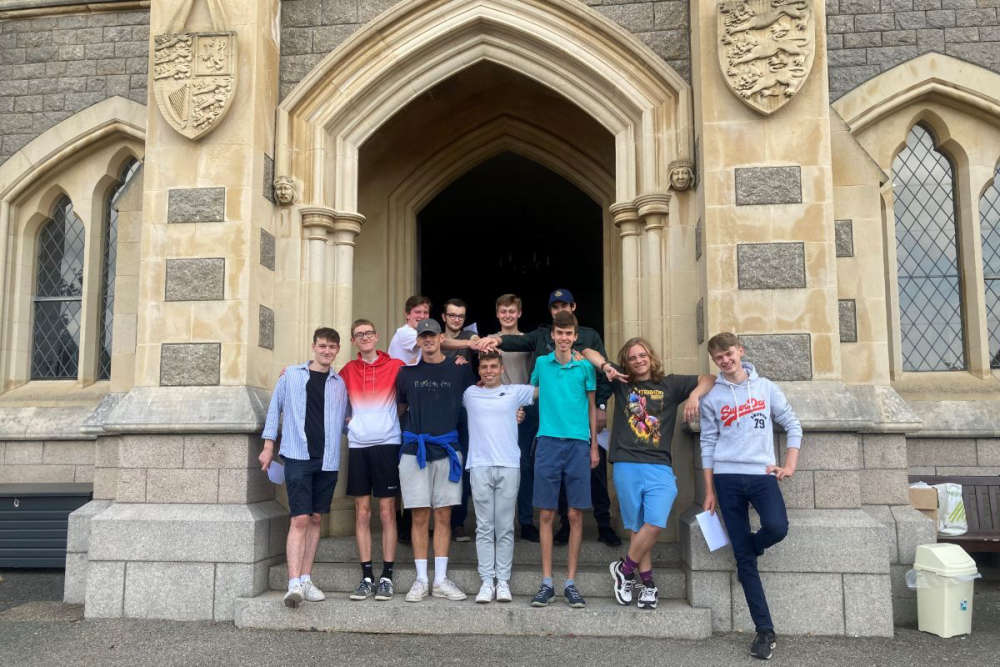 Students who sat A-Level exams for the first time since 2019 are collecting their results.
These pupils were the first to sit their A-levels without the experience of sitting their GCSEs because of the coronavirus pandemic.
The overall pass rate in the UK is 98.4%, which is lower than 2021 and 2020 but higher than pre-pandemic levels.
Jersey's is 98.9%.
Nearly 90% of boys at Victoria College have got A* to C grades. The college got an overall pass rate of 99.7%.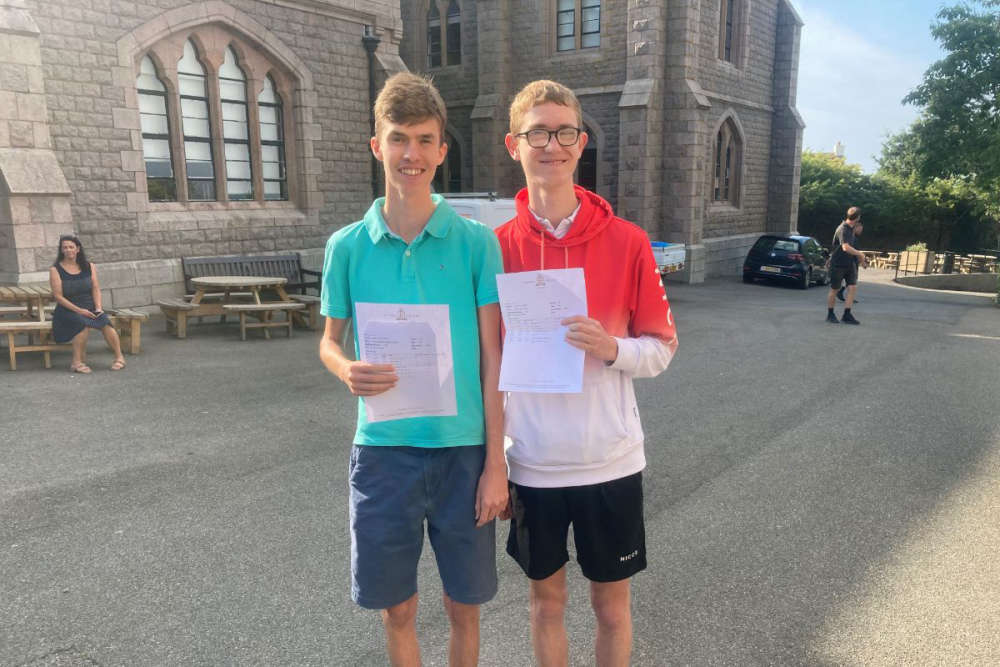 Headteacher Dr. Gareth Hughes says he's incredibly proud of these results.
"We have seen the highest publicly examined A*, A*-A and A*-C percentages in a decade this year.
Of course, within those headline figures are so many individual successes from our students. These outstanding results are testament to the continued commitment and dedication of our students and staff, particularly over the last two years when working in the midst of a particularly challenging time in education due to the COVID-19 pandemic.
It was wonderful to see so many of our students on results day and to celebrate with them in person. I would like to wish all our students the very best for whatever pathway they choose for the next stage of their young lives."
Hautlieu has an overall pass rate of 98%. More than 40% of all grades in Drama are A* and more than 40% of grades in Maths are A* or A.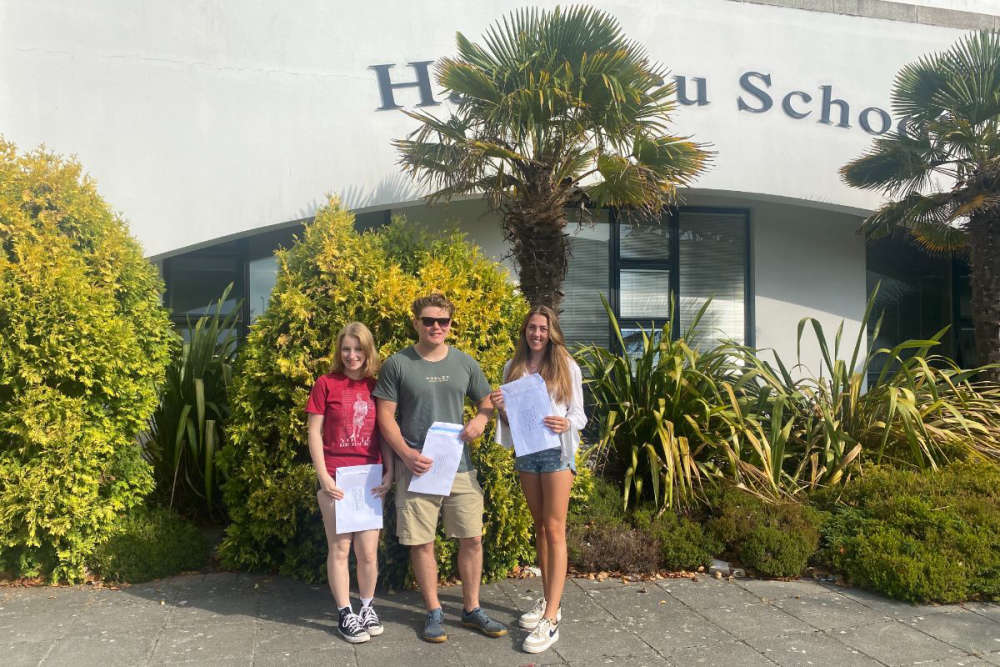 Headteacher Nick Falle says this group of Hautlians have more than risen to the challenge of missing out on the experience of sitting their GCSEs.
"We are incredibly proud and privileged to have worked with this set of students and wish them the very best for their university and employment adventures.
We also recognise the commitment of parents and teachers in supporting students to a very high level of attainment with an overall pass rate of over 98% and incredibly high performances in a number of subjects."
85% of Beaulieu's Year 13 cohort got A* to C grades and 38% of all A-Level or BTEC exams getting A* or A.
The Head of School, Andrea Firby, says she's delighted the students' efforts and hard work have beeen rewarded.
"This is a huge achievement during a challenging few years.
The resilience and maturity that our students have demonstrated in the face of difficult circumstances has been exceptional. We are so proud of this year group and the journey they have taken to reach this point today, facing each challenge with determination and grace. I am thrilled that they have achieved such positive results under difficult circumstances.
I would also like to take this opportunity to thank our students' parents for their ongoing support and to thank our teachers for the support and guidance they have so willingly shown our Sixth Form students."
Students have been jumping for joy at Jersey College for Girls.
86% have got A* to B grades, with more than 57% getting A* or A.
Principal Carl Howarth says this is a remarkable generation of students, given they didn't have the experience of sitting their GCSEs.
"We are incredibly proud of our students and staff that despite the disruptive adversity of the pandemic, their fortitude, diligence and ambition, combined with exceptional teaching and care of our staff, has made for a truly brilliant set of results.
To set the results in context, they are the highest ever set of results by students who have sat examinations with more than 57% achieving A* or A grades and 86% achieving A* - B grades. More than the terrific results, it is the character of our young people that inspires us most. We will miss them, though know they go onto even greater things as they seek to make our world better.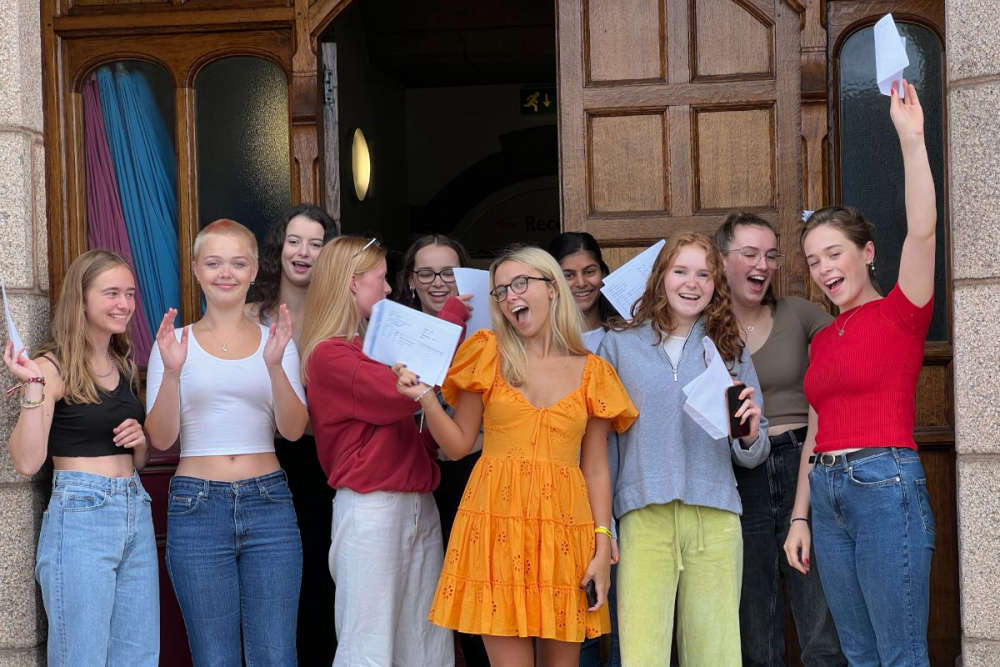 Parents: Thank you for entrusting us with your daughter's education and for being our partner, surrounding her with belief, encouragement and possibly a little patience at times. I know you too will delight in her achievement today and the person she has become."
38% of all De La Salle A-level results are A* or A, with 81% between A* and C.
The Head of College, Jason Turner, says he's delighted with the boys' performance.
I am delighted with the boys' performance with their A level and BTEC results. 38% of all the grades gained at DLS are in the A* and A range, this is exactly the same as for 2021. 81% of grades were in the A*-C range. I would like to congratulate all the boys. pic.twitter.com/UKIKafYoxI

— De La Salle College (@DLSjsy) August 18, 2022