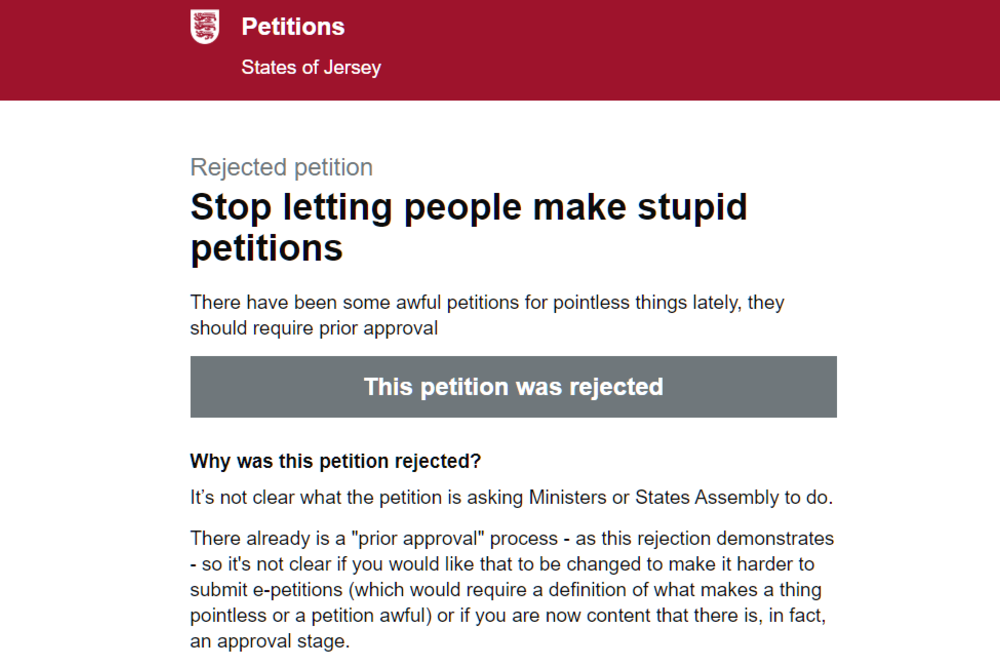 A petition to the States of Jersey calling for a ban on people making 'stupid' petitions has itself been rejected.
The author had called for a "prior approval" process to be introduced, to stem the number of so-called "awful petitions for pointless things" being submitted.
Responding, the States Greffe says it already has a vetting process - as the petition itself being rejected shows:
"There already is a 'prior approval' process - as this rejection demonstrates - so it's not clear if you would like that to be changed to make it harder to submit e-petitions (which would require a definition of what makes a thing pointless or a petition awful) or if you are now content that there is, in fact, an approval stage."
At the time it was thrown out, just six people had signed it.