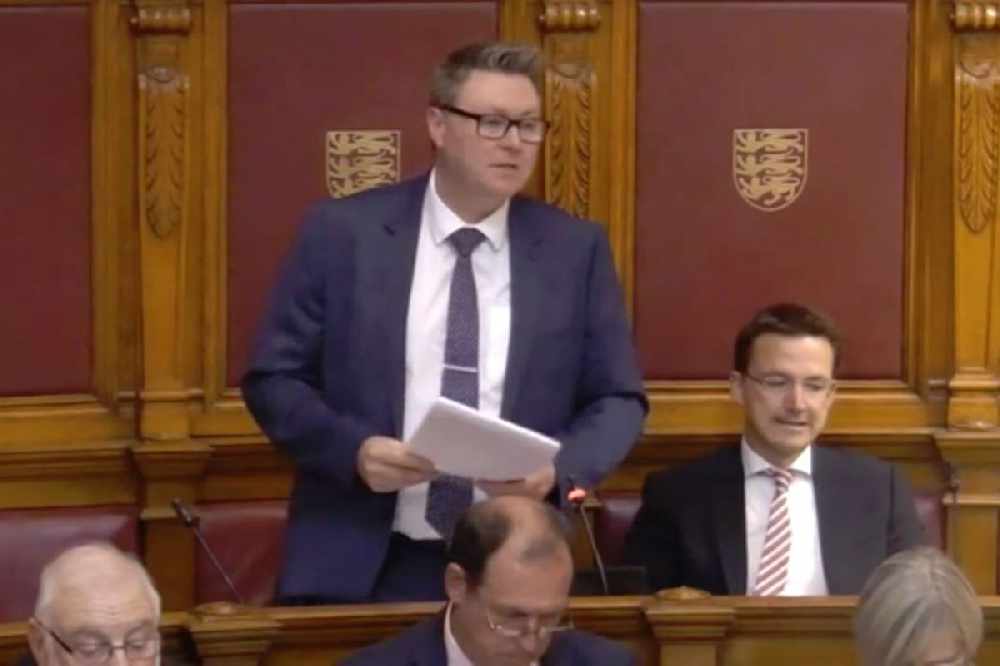 Deputy Rob Ward is urging men to get a simple blood test that can detect prostate cancer, after himself being diagnosed with the disease.
In a statement on his social media, Deputy Ward says he wants to 'in part explain his absence.'
"I missed the States sitting on 9th September due to having surgery on that day. I expect to be back up and running in a couple of weeks."
He said his GP had urged him to have a PSA test, which identified the disease.
A PSA test is a blood test that measures the amount of prostate specific antigen (PSA) in your blood. This is a protein produced by normal cells in the prostate and also by prostate cancer cells.
Deputy Ward is now urging all men to get the test, which he admits he'd never considered.
"It can identify early signs of cancer. The earlier it's found, the better the long term outcomes. Modern surgery and treatments are genuinely state of the art and we have access to the best of them in Jersey."
He has also thanked the Health Minister for recently changing the rules so that a cancer patient can have a loved one travel with them to the UK for treatment.
The Reform Jersey politician says it was something he knew very little about until his own diagnosis.
"When faced with this myself the added worries of booking my wife to come with me for support became a sudden personal reality.
I raised this and others concerns with the minister directly who has acted to enable one person to travel with all patients without the current barriers that are in place."
Many of the deputy's political colleagues have sent their best wishes.
I'm thinking of you Rob, wishing you a strong recovery and looking forward to your return from treatment. See you soon.

— Kirsten Morel (@KirstenJersey) September 11, 2022
Best wishes Rob and thank you for sharing, not because you have to explain yourself of course but because of the important message it sends to others. Get well soon

— Lucy Stephenson (@LucyStevoJSY) September 10, 2022
Wishing you a speedy recovery @deputyrobward https://t.co/M2SmiJvifD

— Kristina Moore (@Moore4Jersey) September 12, 2022