Jersey Reds have been put through their paces this pre-season by Jersey's Fire and Rescue Service.
32 members of the squad worked together in a series of timed exercises to save casualties from a smoke-filled house, a four-story building and an underground chamber.
Reds Director of Rugby Harvey Biljon says it was a really worthwhile activity.
"Pre-season is really tough for professional rugby players and having the opportunity to observe them working together outside of their comfort zone was great for the coaches. I have no doubt that the players learnt a lot about themselves and teammates.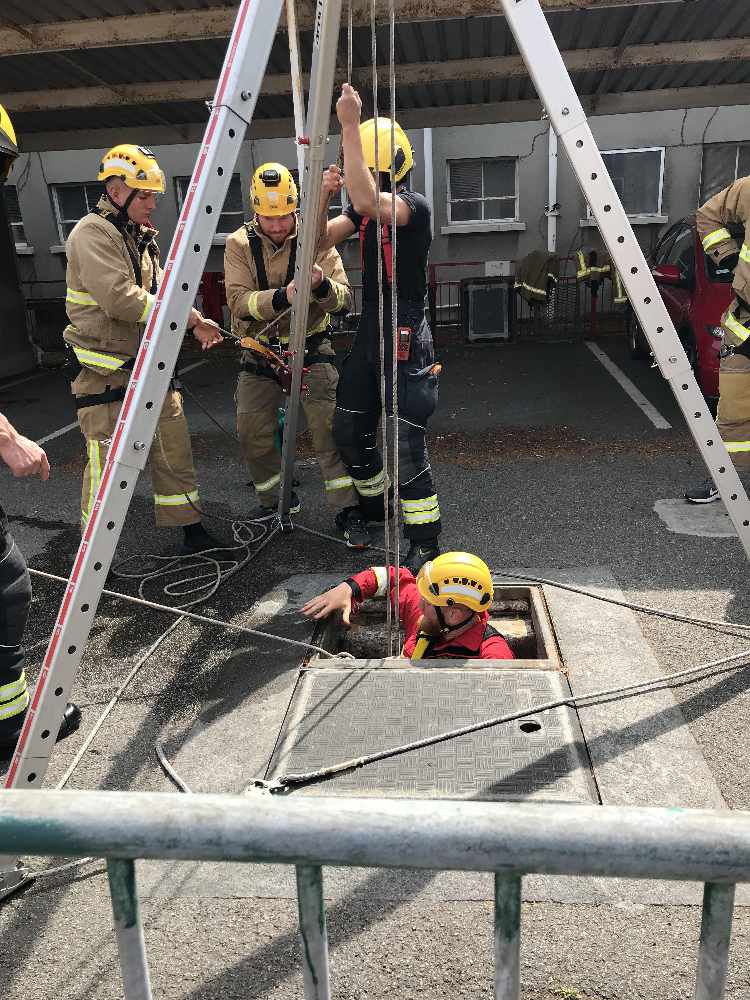 "Please can I thank the Fire service for the time and effort they put in, I know that the team was really impressed with how organised they are and it definitely gave them a different perspective on teamwork."
Jersey Reds start their season later than normal, because of the 2019 World Cup.
The first game will be at home against recently relegated Newcastle Falcons in the Championship Cup in mid-September, with the opening league match against Coventry in October.
Blue Watch Crew Commander Jason Betts was thrilled to host the squad.
"We were delighted to be approached by the Jersey Reds to be part of their pre-season training. The exercise proved to be both great fun and hard work for all involved and we hope the initiative will help to increase awareness of the Fire and Rescue Service."