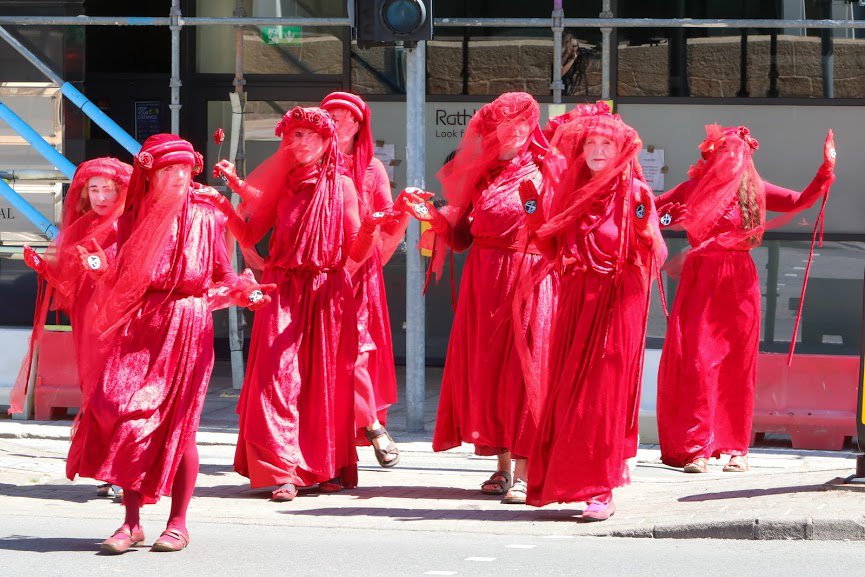 The Red Rebels are staging a silent protest in town, on public transport and at the airport.
The group, who are the performative side of Extinction Rebellion, says it hopes the protest will challenge the government to listen and involve islanders with their plans to combat climate change and other issues.
Red Rebel Kate de la Mare-Valax says this is the perfect time for the authorities to listen to islanders.
"The people have had a chance to reflect, so its trying to sort of enact something where we can express this period and to the ongoing problems that were facing as the world and our relationship with the living earth.
"The systems of civilised human beings we have created are so destructive, we are destroying our own world, preventing people who live more simply from actually existing, and so many species going extinct, and our own children not having a future to look forward to."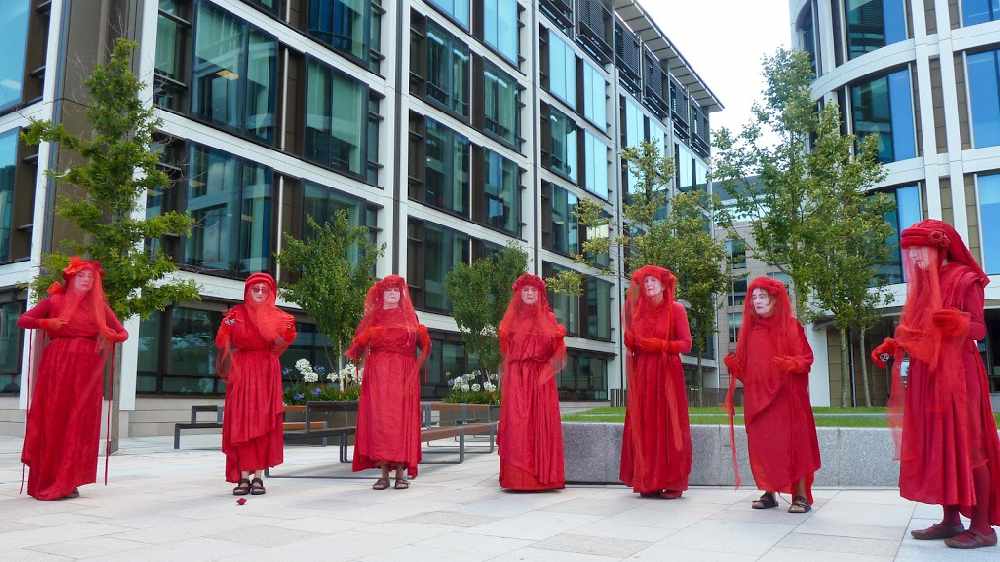 The Extinction Rebellion group are recognised for their red outfits and white face paint, symbolising the 'unifying blood that we share with other species'.
In particular, The Red Rebels want to know where the Citizens' Assembly is - something the government promised to involve islanders with.
"The government has offered us a Citizens' Assembly to discuss their own proposals of responding to the ecological crisis, which is not what we asked for. We asked for the people to be consulted about the ecological crisis.
"We feel that the government are unable to respond in a fresh way. The government are part of the infrastructures we've created that had a particular relationship to the economy which is not profoundly connected to the living earth that we're part of."
Kate says they want the government to 'actually start asking ordinary people' how they feel about certain ecological issues, especially as they've had time to reflect during the Covid crisis.
You can see the Red Rebels walking through town and taking public transport to the airport today.