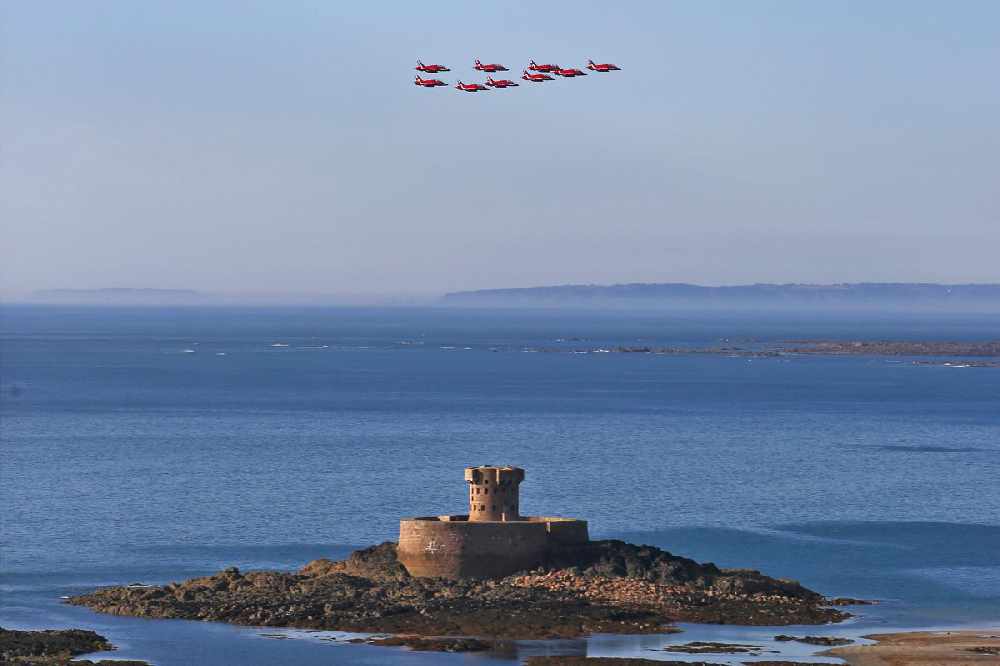 Despite this week's scheduled Jersey Air Display being cancelled, we still have the chance to catch a brief glimpse of the Red Arrows.
The RAF Aerobatic Team will travelling to Guernsey for its annual air display, which is going ahead on Thursday 10 September.
The Reds are due to arrive at Jersey Airport mid-morning on Wednesday, stay overnight, and leave at around 12:30pm on Thursday lunchtime for Guernsey.
Ports of Jersey says there are no plans for them to do a Jersey flyover and they'll stay out of public view whilst at the airport.
However, Head of Air Traffic Services, Richard Mayne, says we can still catch the Reds if we're in the right place at the right time.
"Although there is no official display in Jersey this year, our air traffic controllers will continue to provide assistance and support to our colleagues in Guernsey in facilitating its display on Thursday morning as we control Channel Islands Air Space.
"Despite it only being a brief stop-over it's always exciting to see the Reds in Jersey and of course there are plenty of vantage points towards the north-west of the Island for anyone who wishes to view the Reds Arrows as they head out to take part in Guernsey's air display."
The aircraft will also make a brief return to Jersey Airport after the Guernsey show before returning to RAF Scampton in Lincolnshire the same afternoon.
Ports of Jersey is also asking pet owners to take the necessary precautions with loud noises expected on Wednesday and Thursday.