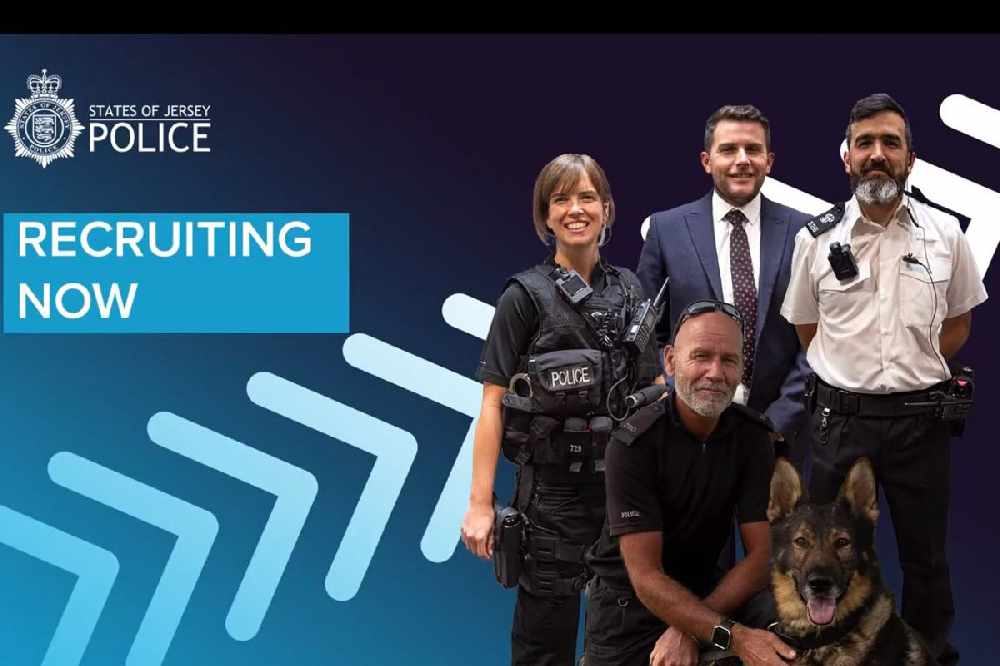 Jersey Police is officially on the look out for more officers, with job adverts posted today.
There will now be a four-month selection process to identify those with the potential to join the force next year.
The exact number of recruits depends on several factors - including available funding and the number of existing officers who leave in that time.
Successful applicants will be offered a starting date, or placed in a holding pool for training when a space becomes available.
The Council of Ministers vowed to increase officer numbers to 215 by next year in the recently-released Government Plan.
As of the end of June, there are currently 189 SoJP officers.
Acting Superintendent Alison Fossey, who heads up uniformed operations, says anyone who meets the criteria - no matter their background - will have an equal chance of success.
"This is a fantastic profession that lies at the heart of island life, but we must better reflect the rich diversity of Jersey."
The first new recruits are expected to start initial training with Norfolk Constabulary in spring 2020.
The force has posted this recruitment video on its YouTube channel.
More details can be found here
The closing date for local applications is the 6th of September.