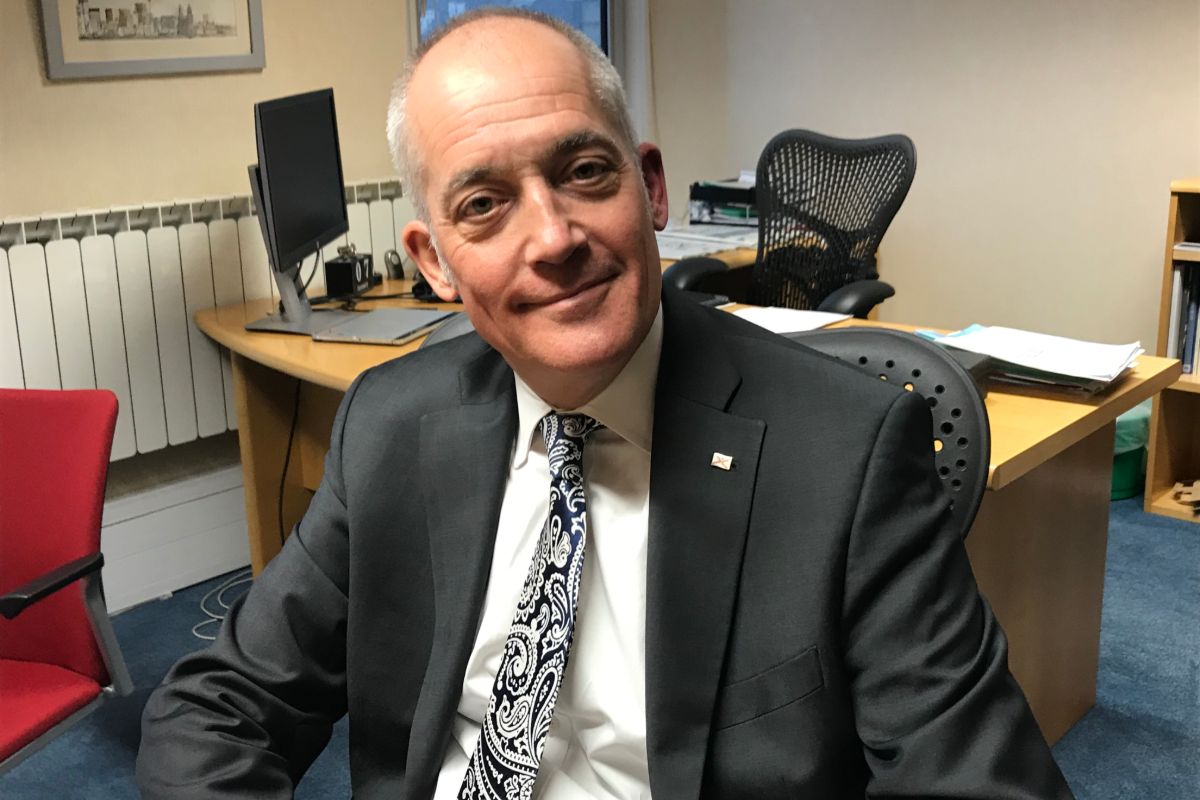 The head of Jersey's civil service has joined the board of real estate investment firm, NewRiver.
Channel 103 can reveal that Charlie Parker took on the role last month, serving as a non-executive director for the multi-million-pound company.
The firm's accounts show that non-execs can earn up to £50,000 per year, in addition to Mr Parker's £250,000 government salary.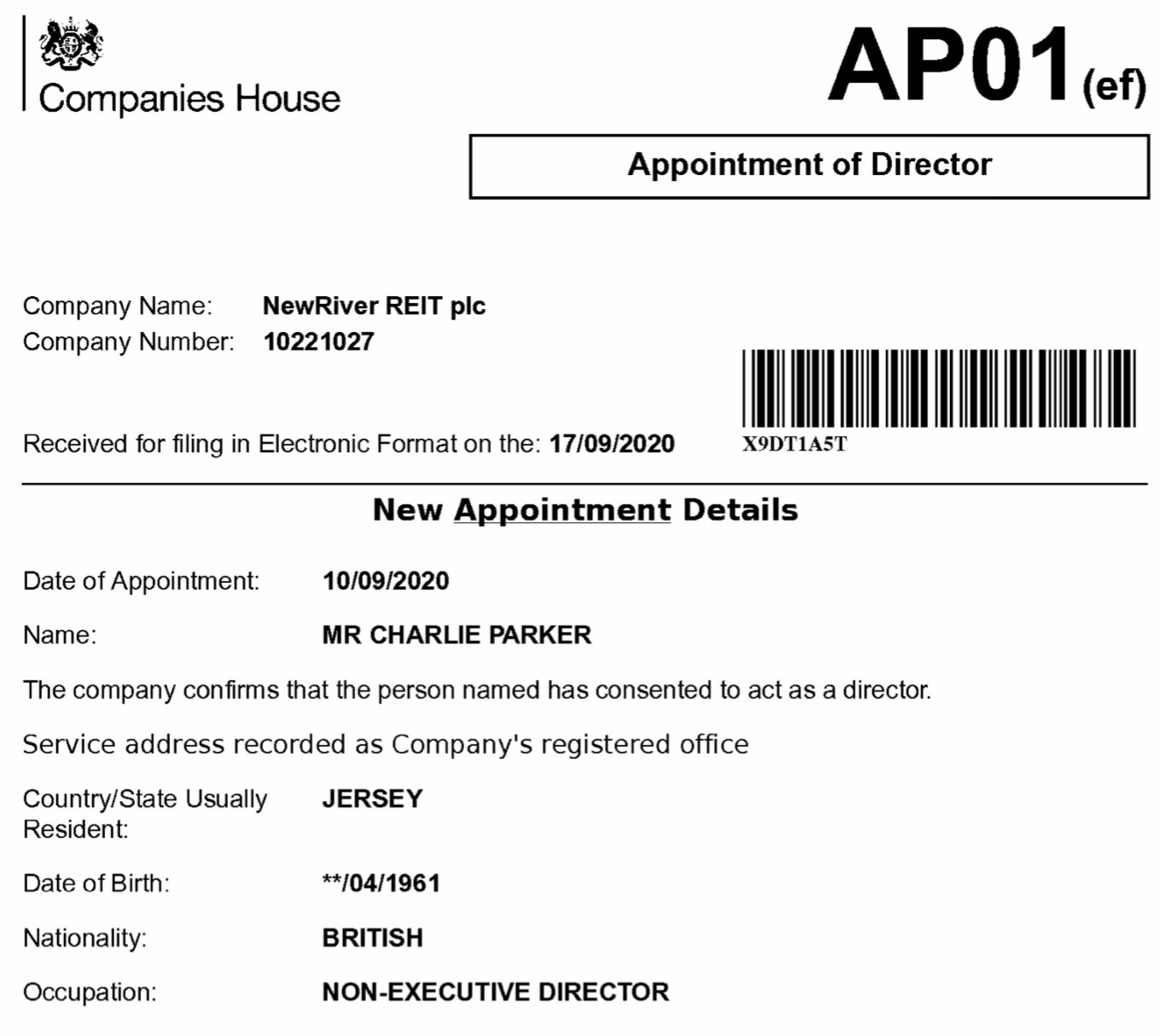 NewRiver's submission to Companies House
NewRiver operates 33 shopping centres, 25 retail parks and more than 700 pubs across the UK.
Baroness Ford OBE chairs the company. She explains why Mr Parker was recruited:
"Charlie brings with him a wealth of experience from his various leadership roles in the public sector, which will be particularly relevant to our strategy of developing strong relationships with Local Authorities and public bodies."
A spokesperson for the Government of Jersey confirmed to Channel 103 that Mr Parker had joined the company's board.
They insist that there is no conflict of interest as none of NewRiver's portfolio is in the island, and say Mr Parker was personally given permission to take on the role by Senators John Le Fondré and Lyndon Farnham:
"This was cleared by the Chief Minister and Deputy Chief Minister and has no impact on Mr Parker's work as the head of Jersey's Public Sector.
"The work required is done in Mr Parker's own time and will inform Jersey's economic recovery from COVID-19 through access to a wide range of research into international developments in the retail sector."
The States Employment Board, which oversees public sector HR responsibilities in Jersey, says there are no restrictions on the Chief Executive's contract which prevents Mr Parker holding a non-executive position for a private company.
The Government spokesperson added that Mr Parker does not hold any other directorships.
However, Mr Parker does have one other responsibility outside Jersey's public service - working as part of the Programme Board that is overseeing the refurbishment of Buckingham Palace since 2016.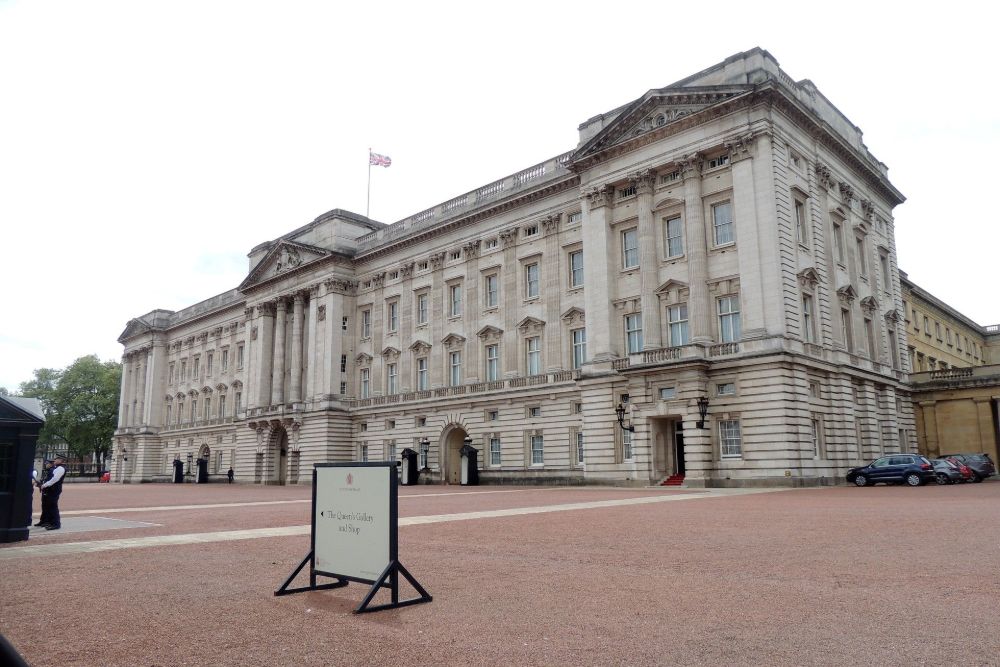 Mr Parker has been a member of the Buckingham Palace Reservicing Programme Board since 2016
Mr Parker's involvement is said to have been agreed both by the current Chief Minister, and his predecessor, Senator Ian Gorst.
The Government of Jersey says the positions do not impact on his work as CEO.
Scrutiny politicians have raised questions over the appointment, with Senator Kristina Moore saying the news came as a surprise to the panels:
"I was very disappointed that the Chief Minister didn't think that he should inform Scrutiny, particularly the Public Accounts Committee, of this new position.
"When there's a major reorganisation of the Government of Jersey going on, one would imagine it would be taking up the full time and energy of its Chief Executive."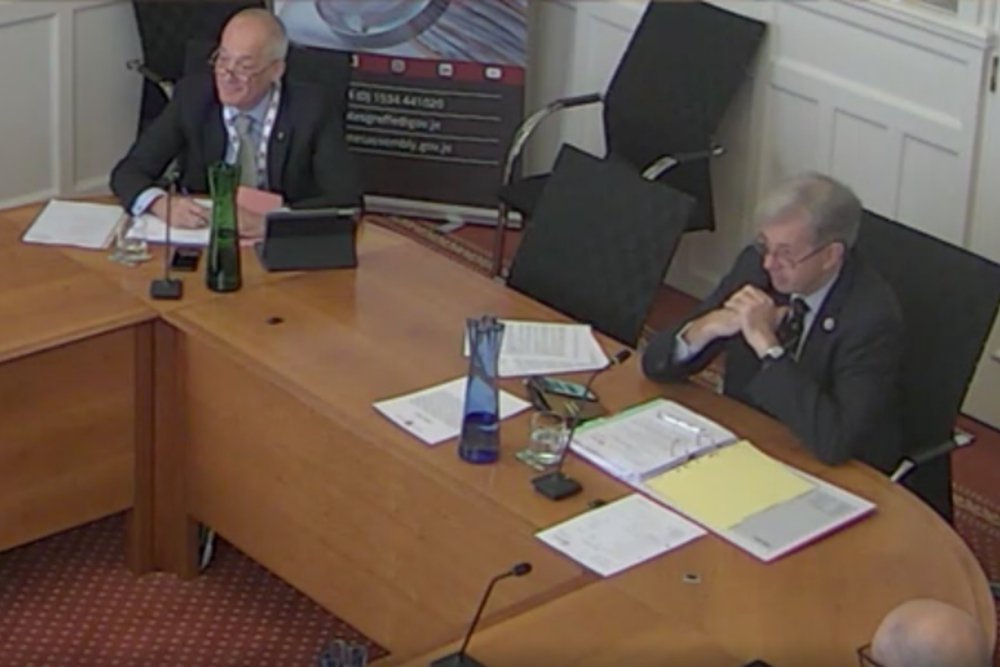 Charlie Parker and Chief Minister, Senator John Le Fondré, at a previous Scrutiny hearing.
"I would really like to see the Chief Executive focused on improving the culture within the organisation, and finishing the job that he's started. Many people working within the Government of Jersey have been living under the spectre of change for far too long. For two years, they've been worried about whether they'll be 'downgraded or not' so the lack of progress is really unacceptable."
St Lawrence Deputy, Kirsten Morel, says he's not convinced by the government's insistence there's no conflict of interest:
CP is clearly driven by property development. IMO that should not be the prime motivation for our govt CEO. Jersey needs someone focused on Jersey and not someone focused on Jersey's potential for property development.

— Kirsten Morel (@KirstenJersey) October 28, 2020