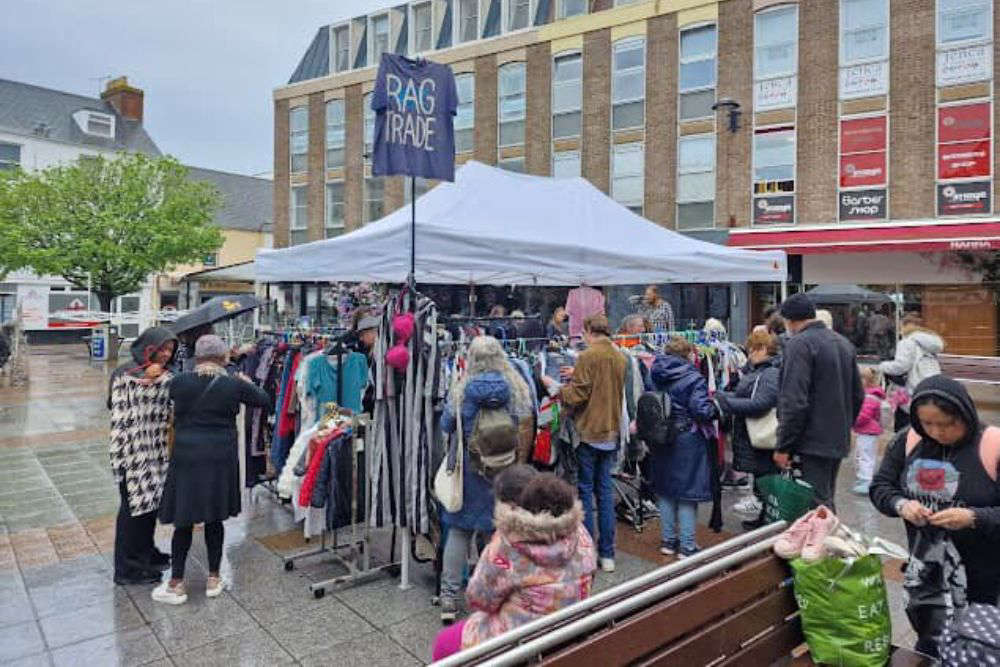 An islander has created a new swap shop event at West's Centre which will be held every two to three weeks.
Potty Eco Pots' Founder, Kalina Hirst, is asking people to go down on 10 June to swap clothes and household items from 10 am until 4 pm.
The Rag & Swag Trade aims to improve the circular economy, reduce waste, and help those struggling to afford clothes and other items.
The event is free to attend, and islanders can bring as much as they want and take as much as they want from the stall.
Kalina says she has been thinking about how wasteful the retail industry is for many years.
"Not only in the production of the clothes but the shipping, the dying of clothes and polluting of the rivers, the carbon emission and then the waste, things are wrapped in plastic and coat hangers.
I've always been absolutely fascinated by reusing."
Kalina says the first few Rag & Swag Trades have been a big success.
Nearly a hundred people have expressed an interest in attending the next trade.