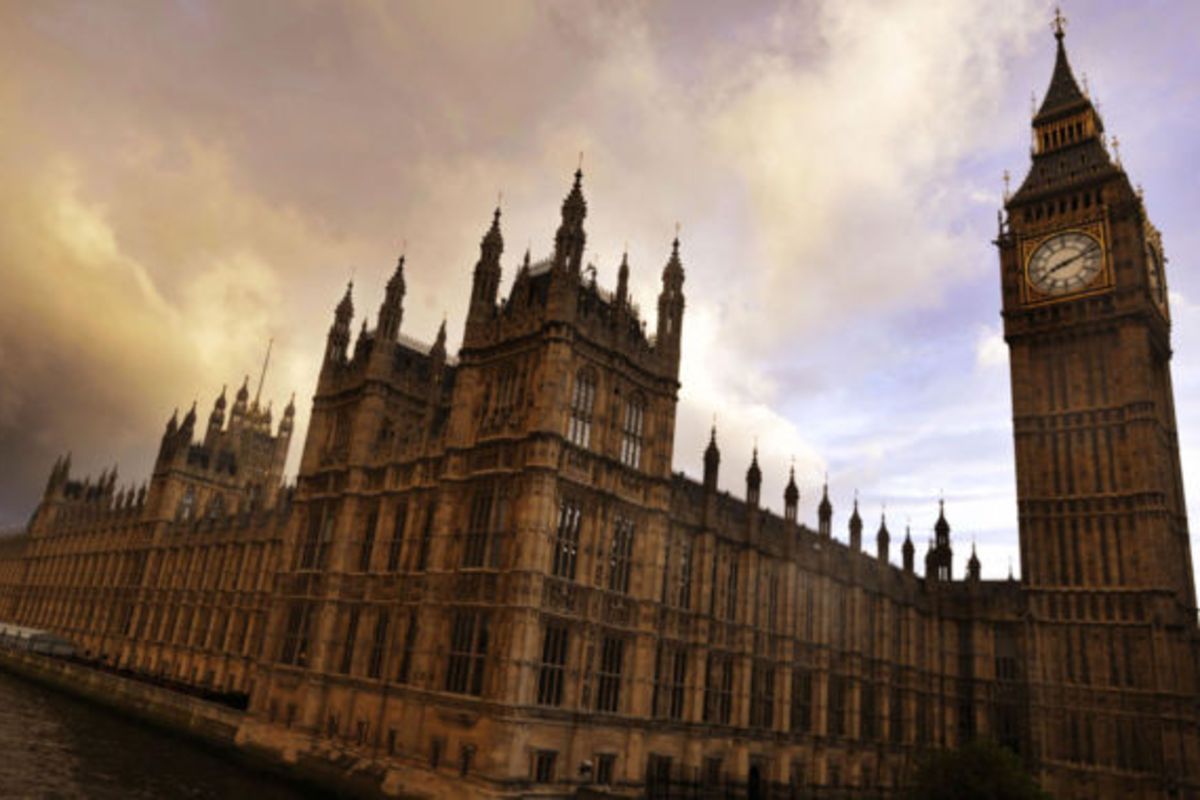 The British government has pulled a parliamentary debate that could have forced Jersey to make company ownership information public.
The Chief Minister has been at Westminister today with his counterparts from Guernsey and Isle of Man to argue against MPs imposing public registers of beneficial ownership on the Crown Dependencies.
It was due to be discussed this afternoon.
A joint statement by the politicians called the attempt 'wholly unnecessary'.
More than 50 UK MPs supported the amendment to the Financial Services Bill - and have strongly criticised the debate not going ahead.
Jonathan Reynolds claims it's been 'nakedly been pulled to prevent the government being defeated'.
BREAKING - the Govt have pulled the Financial Services Bill from the business today. There were amendments on preventing a 'race to the bottom' on financial deregulation and on transparency for the Overseas Territories and Crown Dependencies that we had hoped to pass pic.twitter.com/zOYVDuQ9C2

— Jonathan Reynolds (@jreynoldsMP) March 4, 2019
But the Government have taken the outrageous step to pull the Bill from today's business. They knew we commanded a majority. I hope the Government will accept our proposals but if not we will continue to campaign for public registers. It's the will of Parliament

— Margaret Hodge (@margarethodge) March 4, 2019
May showing yet again not fit to lead- this has happened because they knew they would be defeated on action to tackle tax avoidance being led by @margarethodge et al. So they save face, and tax avoiders save money - that's the cost of this Govt to our country... https://t.co/CvlEj7XTwQ

— stellacreasy (@stellacreasy) March 4, 2019
Speaking to Channel 103 earlier ahead of emergency talks, Senator John Le Fondré said he was feeling confident:
"We know we have a level of support and we know that people understand firstly our benefit to the United Kingdom, which is broadly around £5bn a year in tax terms, but also that people do recognise that constitutionally this doesn't work."
The Crown Dependencies have since released a joint statement welcoming the delay, and saying they want to proceed in a way that means the UK doesn't decide domestic laws without the islands' consent.
The governments say postponing the debate gives time for 'meaningful engagement' with UK ministers, and that they remain 'committed' to observing the highest standards of financial services regulation and transparency:
"This deferral provides the opportunity for meaningful engagement with UK Ministers and parliamentarians on the matter of public registers of beneficial ownership, in a way that does not contravene the well-established constitutional relationships between our Islands and the Crown.
"In particular, we want to move forward in a way that does not breach the rule that the United Kingdom does not legislate for the Crown Dependencies on domestic matters without our consent.
"We share a common policy aim with the United Kingdom of preventing international financial systems being used for criminal activity.
"We are committed to exchanging adequate, accurate and current information on beneficial ownership to combat tax evasion, money laundering and corruption. Our track records on this matter, including the Exchange of Notes agreement we entered into with the United Kingdom in 2016, demonstrates that commitment.
"We are determined to work with the UK Government, the OECD and FATF in order to develop an effective global standard that addresses the global problems of financial crime and tax evasion."
Alongside @gavinstpier and @HowardQuayleMHK, I welcome the decision of UK Government to withdraw debate of the Financial Services Bill. We now have the opportunity for meaningful engagement with UK Ministers and parliamentarians on public registers of beneficial ownership 1/2 pic.twitter.com/SStcS4oh2i

— John Le Fondre (@John_Le_Fondre) March 4, 2019
2/2 And we can do so in a way that does not contravene the well-established constitutional relationships between our Islands and the Crown.

— John Le Fondre (@John_Le_Fondre) March 4, 2019