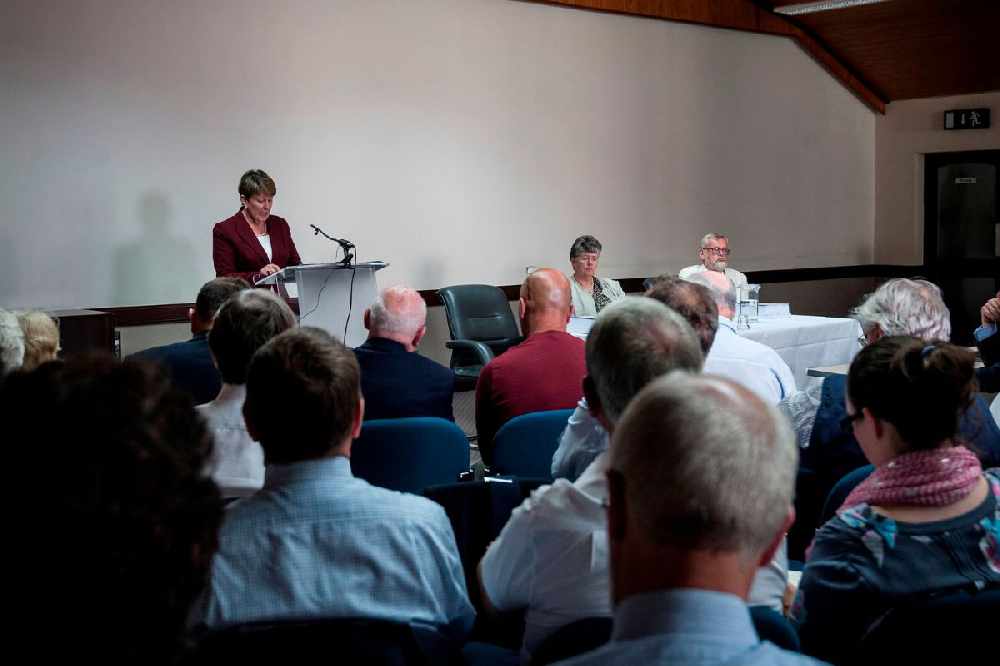 The panel at St Paul's Centre in 2017. Image Credit: Lauren Hurley/PA Wire.
Details have been published about who will be questioned by the Jersey Care Inquiry panel in its review of whether children are any safer.
Led by Frances Oldham QC, they are investigating what progress the government has made since the abuse Inquiry's damning findings two years ago.
The review will include a series of public discussions being held at St Paul's Centre next week, with islanders invited to listen to round-the-table talks with politicians, civil servants, children's services staff, foster carers and people who've spent time in care.
Sessions listed so far include Head of Children's Policy Andrew Heaven, Dr Cathy Hamer from the Early Years Partnership, the Health, Education and Children's Minister, Abuse survivors' lawyer Alan Collins and Children's Commissioner Deborah McMillan.
Last to face the panel next Friday will be the Chief Minister and States Chief Executive Charlie Parker.
The discussions are taking place from Tuesday 21st - Friday 24th May.
More details can be found on the IJCI website.