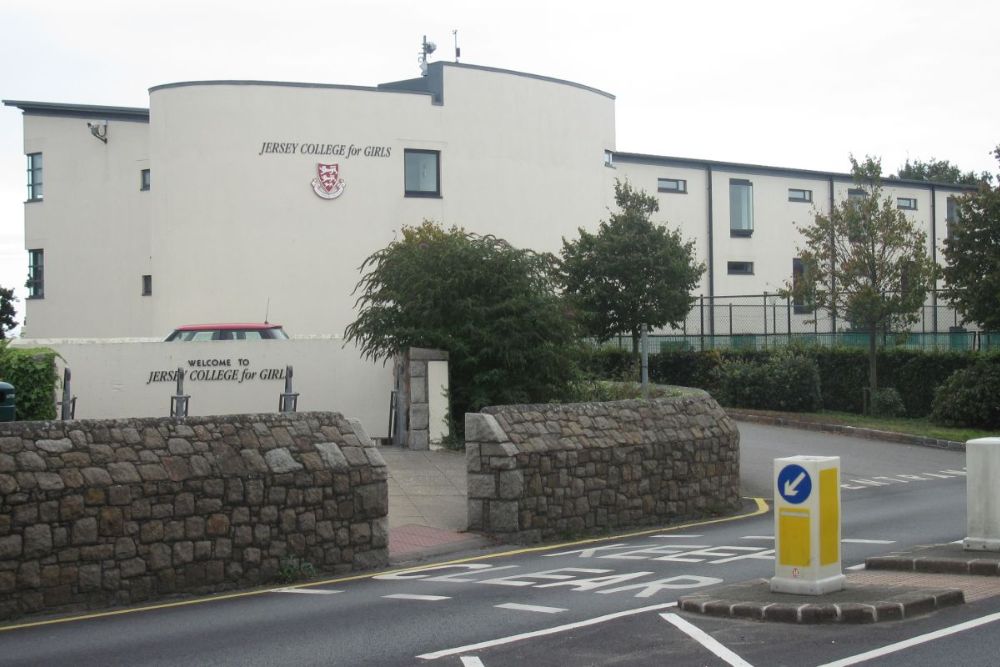 An independent review is looking at how complaints of sexual misconduct made by pupils at Jersey College for Girls have been handled.
The Safeguarding Partnership Board is examining the response to serious allegations made earlier this year, including of misogyny, harassment and abuse.
In April, JCG and Victoria College wrote to parents following concerns over the 'experiences of some students'.
Some had come forward after the death of Sarah Everard in the UK in March to give their own accounts of behaviour they had been subjected to.
The SPB says it is considering the response to the allegations.
"We would like to take this opportunity to thank all those students for their brave testimonials, which will help us to tackle and understand more about the prevalence of sexual harassment and other unacceptable behaviours amongst young people in Jersey."
A statement has been issued jointly by the SPB and the government.
It says that, since the disclosures - which it describes as 'a range of experiences of a highly sensitive nature' - officials from the Department for Children, Young People, Education and Skills have been 'working closely' with the SPB ' to identify how best to address concerns and allegations about misogyny, bullying and sexual abuse in schools'
"Since the allegations were disclosed, multiagency meetings have taken place with senior officials in the Department for CYPES, States of Jersey Police and the Safeguarding Partnership Board and support has been made available for students who may be affected.
The Safeguarding Partnership Board's independent learning review, which is fully supported by Government, has commenced and will take place over the next few weeks to gain understanding about how events unfolded leading up to and following the production of the anonymous disclosures."
Channel 103 understands that a survey of JCG pupils led to more than 100 responses, among them allegations of serious sexual misconduct.
Following news of the letter sent to Victoria College and JCG parents and a government statement issued on the last day of the spring term - Channel 103 asked several questions of the government.
They included when the survey was taken; when the responses were reported to CYPES; when the Chief Minister was made aware of the situation and who he had informed since, and when.
The government did not respond to our questions.
Meanwhile, the SPB has also welcomed the release of a report this week by Ofsted in England.
Inspectors visited 32 state and private schools and colleges and spoke to more than 900 children and young people about the prevalence of sexual harassment in their lives and the lives of their peers.
It found found around nine in ten girls in the UK have reported being sexually harassed in schools, and that many children don't report incidents - such as being sent nude photos - because it happens so often.
The watchdog has expressed concern these actions are becoming "normalised".
The SPB says the findings and recommendations of this report, including the challenges of online safety, will be considered in its review and help inform actions to ensure the safeguarding and wellbeing of the Island's children and young people.
Its finding are also expected to be used to strengthen support for schools.
There is a range of support available for young people who may be affected, which includes:
· The YES project (Youth Enquiry Service) offers information, advice and counselling for Young People up to 25 years old. It is free to call on 0800 7350 010 and is open from 12pm – 8pm every day.
· Kooth Jersey provides a safe, moderated and non-judgmental place for young people to talk, connect and chat with others and know they are not alone. The service offers drop-in or bookable sessions with professional counsellors between 12pm and 10pm on weekdays and between 6pm and 10pm on weekends. Young people can access Kooth by visiting www.kooth.com and selecting 'Jersey Kooth' during the sign up process.
· The Children and Families Hub offers support and help for safeguarding concerns. Please call the hub on 519000 or email [email protected]
· If a child is at immediate risk call the police on 999