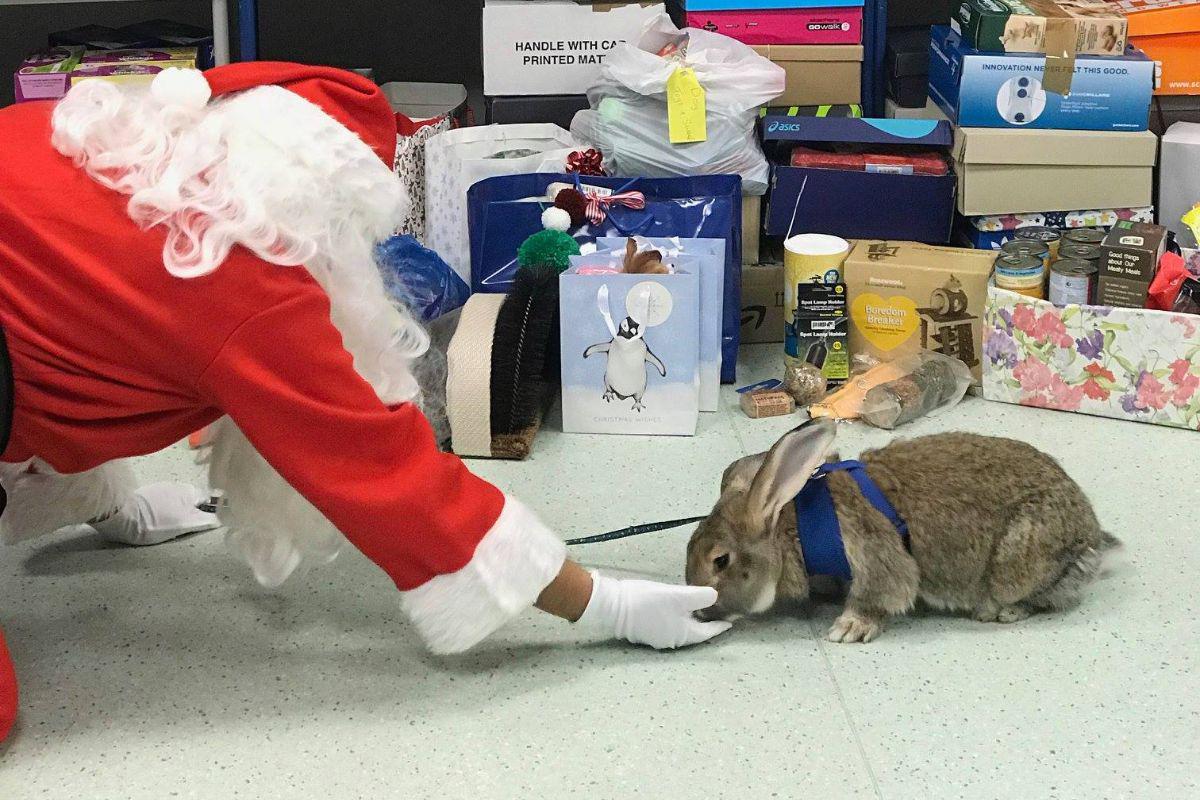 The JSPCA is thanking islanders for their generous donations to its first shoebox appeal.
The Animals' Shelter has been asking for food, bedding and toys.
It says the response has been 'overwhelming'.
Babs Keywood says it's beginning to feel a lot like Christmas at the JSPCA:
"We didn't think it would be as successful as it has been. The local community has saved us so much money in the way of food and treats for our animals and really making a difference to them this Christmas with something to play with or something tasty to eat."
Earlier this year the charity revealed a £1 million pound a year funding shortfall and took on business trouble-shooter Kevin Keen as volunteer CEO to help turn its fortunes around.
It launched a 'Save Our Shelter' campaign which has so far raised more than £20,000.
'Santa Paws' and children from Charlie Farley's Nursery visited the Animals' Shelter: