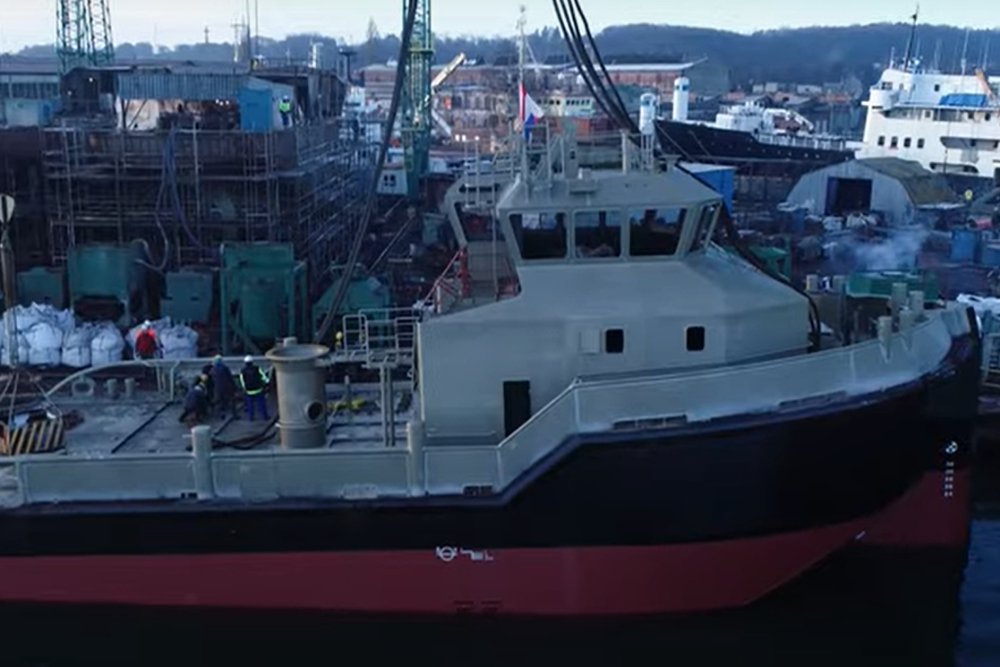 Ports of Jersey has set aside £5.4 million to build and market a new boat for its Marine Services team.
The Damen Shipyards Group has been commissioned to make The Shoalbuster 2711. It's due to be delivered by December.
Ports says it's based upon the reliable and proven design of the Duke of Normandy, but with increased capacity and capability.
It is not a replacement for the Duke.
It will have an extra two metres of beam and increased deck space allowing for a larger crane to be installed.
"In recent years, our Marine Services team has become more commercially focused and our existing tug, has carried out a number of successful short and long-term work projects off-island in the UK and Northern Europe, including towing operations and assisting various marine engineering works.
By investing in a new enhanced vessel, which is being built to our own specifications and needs, it allows us to explore this viable market beyond our current capacity. Having developed relationships with marine partners and similar operators with the work we have carried out so far, we now have the opportunity to expand our services in the workboat sector in Northern Europe and the Mediterranean, in particular providing support for the renewable energy sector." - Donford Nicholas, Marine Operations Manager for Ports of Jersey.
The Duke of Normandy spends an average 181 days off-island doing contract work that has so far generated £2.5m in revenue.
The new vessel's services and capabilities are already being marketed by Ports of Jersey Marine Services and Landfall Marine Contractors, a Netherlands based company that specialises in the workboat sector.
"This is a positive investment on the part of Ports of Jersey as it will add value not only to our business but also for the wider community. As well as opening up a greater revenue potential for us in terms of commercial opportunities within an expanding marketplace it will also allow us to reinvest in our infrastructure and ultimately offer wider-employment opportunities as we look to the future". - Captain Bill Sadler, Harbour Master