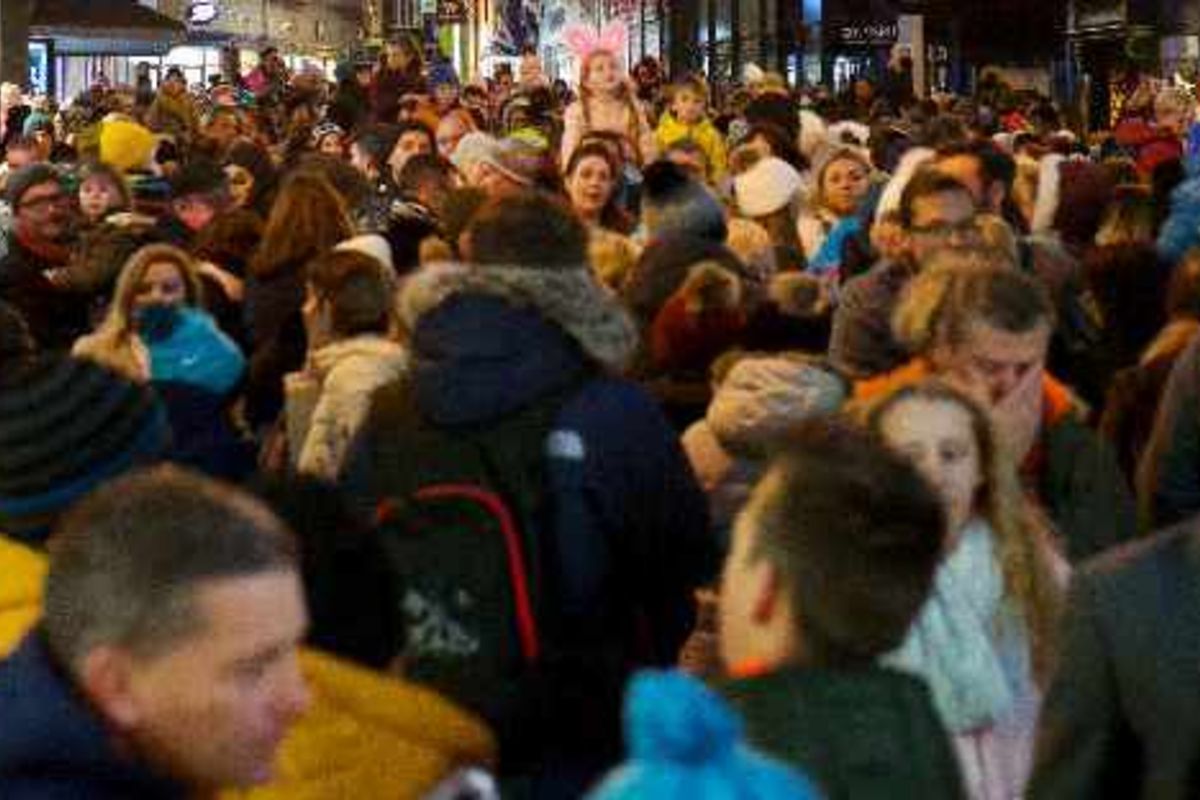 Jersey's population has reached a new high of 106,800.
That's 1,100 more people moving to the island, and 100 more births than deaths in 2018.
New estimates released today by Statistics Jersey say the population has increased by 11,400 people over the last decade.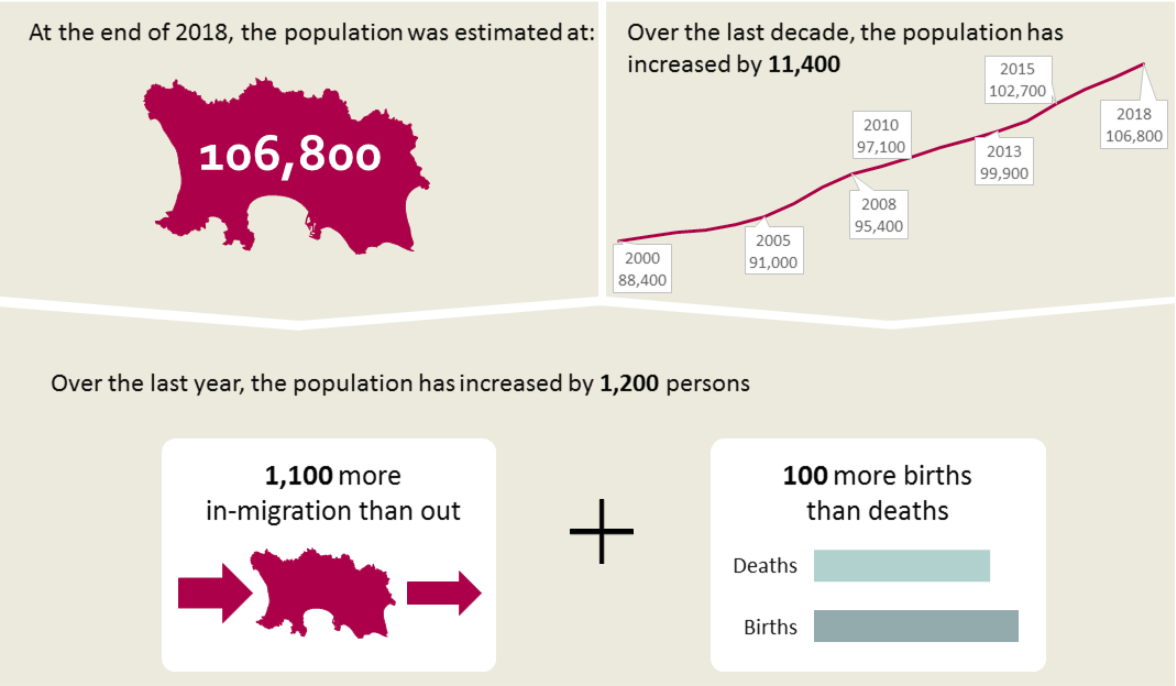 Image Credit: Statistics Jersey
The yearly figures are calculated by using the last full count provided by the 2011 census, and working out how migration, births and deaths have altered the population since.
Since 2008, 78% of population growth has been down to net inward-migration.
Last year, 400 people moved to the island under a licence from an employer. That includes staff members and their family members.
Another 700 people relocated to Jersey with no licence to work, so would have to wait 10 years before getting their 'quallies'.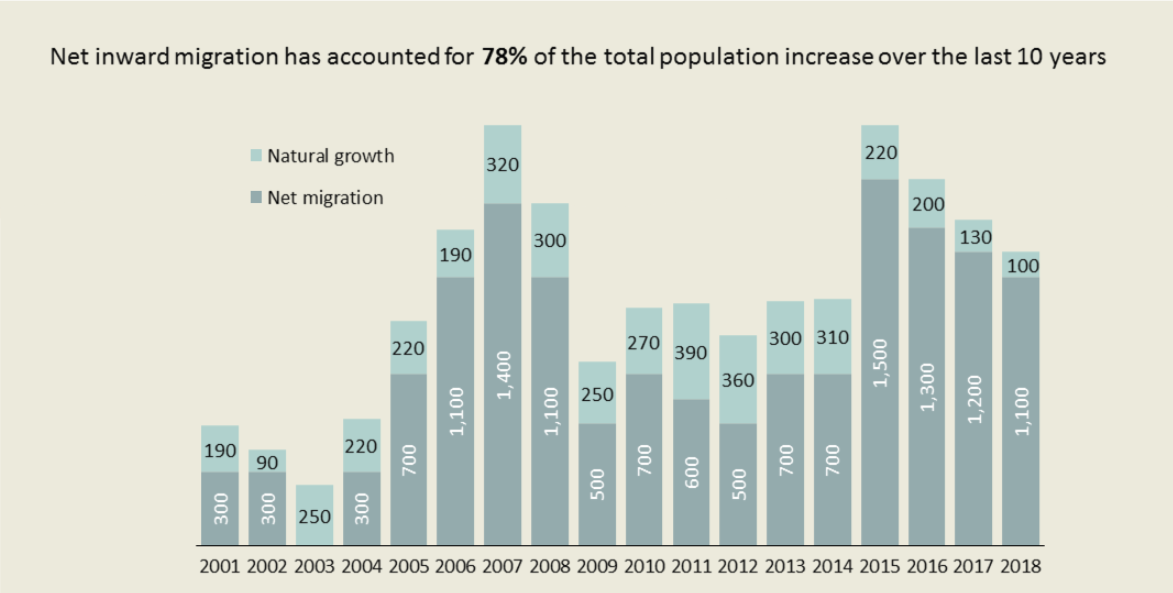 Image Credit: Statistics Jersey