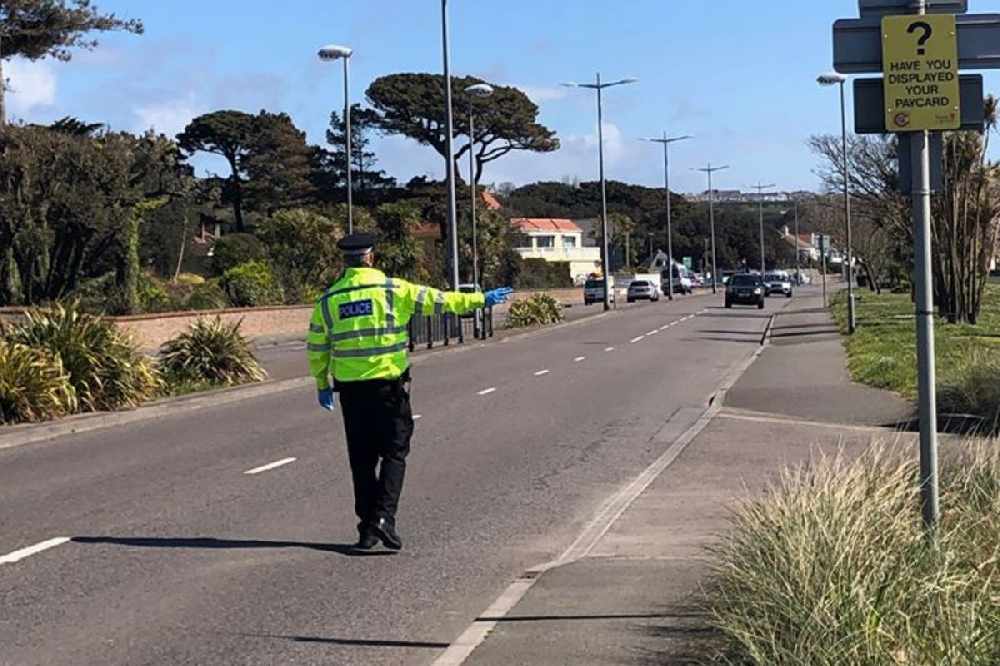 Credit: Jersey Police
Jersey Police has moved to address its advice around driving under the current travel restrictions imposed by the government.
The force uploaded a social media post yesterday calling on people to only leave the home for essential journeys.
The Chief of Police also said in a press briefing that people shouldn't necessarily travel to exercise, whilst accepting there will be exceptions for people who can't exercise at home.
That was different to the government advice which states that people can travel to locations around the island for fresh air, exercise or shopping for essentials which can be via car 'or any other means' - as long as it stays within the two hour allowance and social distancing is maintained.
"Take advantage of Jersey's open spaces (beaches, coast and countryside) where you are able to do so and where you can remain spread out from other people (avoiding narrow paths)" - Government of Jersey.
After confusion at the differing messages, Jersey Police has apologised and clarified that people should only drive when absolutely necessary, which includes exercising and the other, following conditions:
* Shopping for essentials
* Any medical needs.
* Work for essential employees.
For individual circumstances that don't fall under these categories, islanders can get advice by calling the Coronavirus hotline on 445566.
"Why do we want to reduce the number of cars on the road? Primarily because more cars on the road increases the risk of accidents, just one of which can occupy us, Jersey Fire & Rescue and, critically, States of Jersey Ambulance Service for many hours. During that time we're not available to help others in need, including Covid patients.
"So, whilst the temptation maybe to maximise your time out and about, we're asking you to minimise that time to only what is absolutely necessary, for the sake of your families and others - Staying home will save lives so please play your part." - Jersey Police.
The police and Government of Jersey have both called on people to resist the temptation to stay out longer than allowed during the good weather this sunny weekend and to stay at home as much as possible.